19D AGO
Michael Block's $50K 7-iron offer among top 10 equipment stories of the season (as ranked by GolfWRX.com)
Truth be told, it was a wild season for golf equipment that was jam-packed with intriguing storylines, learning moments, and just plain cool stuff.
Throughout the season, GolfWRX.com has been updating the Equipment Report weekly on PGATOUR.COM. Today – as we await the commencement of the FedExCup Fall – it's time for a look back.
Below are GolfWRX.com's top 10 equipment stories of the season through the TOUR Championship:
1. Lucas Glover's new putter helps revive his career
This is a story bigger than golf equipment; it's a story about an athlete overcoming a decade of mental anguish and regaining his greatness.
Lucas Glover, winner of the 2009 U.S. Open, has been a perpetually phenomenal striker of the golf ball. Driving, long iron play, short iron play, and even his wedge game, have remained top-tier for PGA TOUR standards throughout his career.
His putting woes, however, have also been constant. Multiple different methods had been able to solve his struggle with the yips, which began around 2013. Switching to the long putter was one of his last options. He finally did it this year, and it paid immediate dividends, with a series of high finishes before his back-to-back wins at the Wyndham Championship and FedEx St. Jude Championship.
"I made up my mind that something was going to change," Glover said. "I was going to try (a long putter) and if that didn't feel good, then I was going to try left handed. That's how far down the road I was. Nothing I did worked. Nothing I practiced worked. My brain was just fried. Ten years of dealing with it, and not understanding it,…that I could lose all feeling on a 10-inch putt."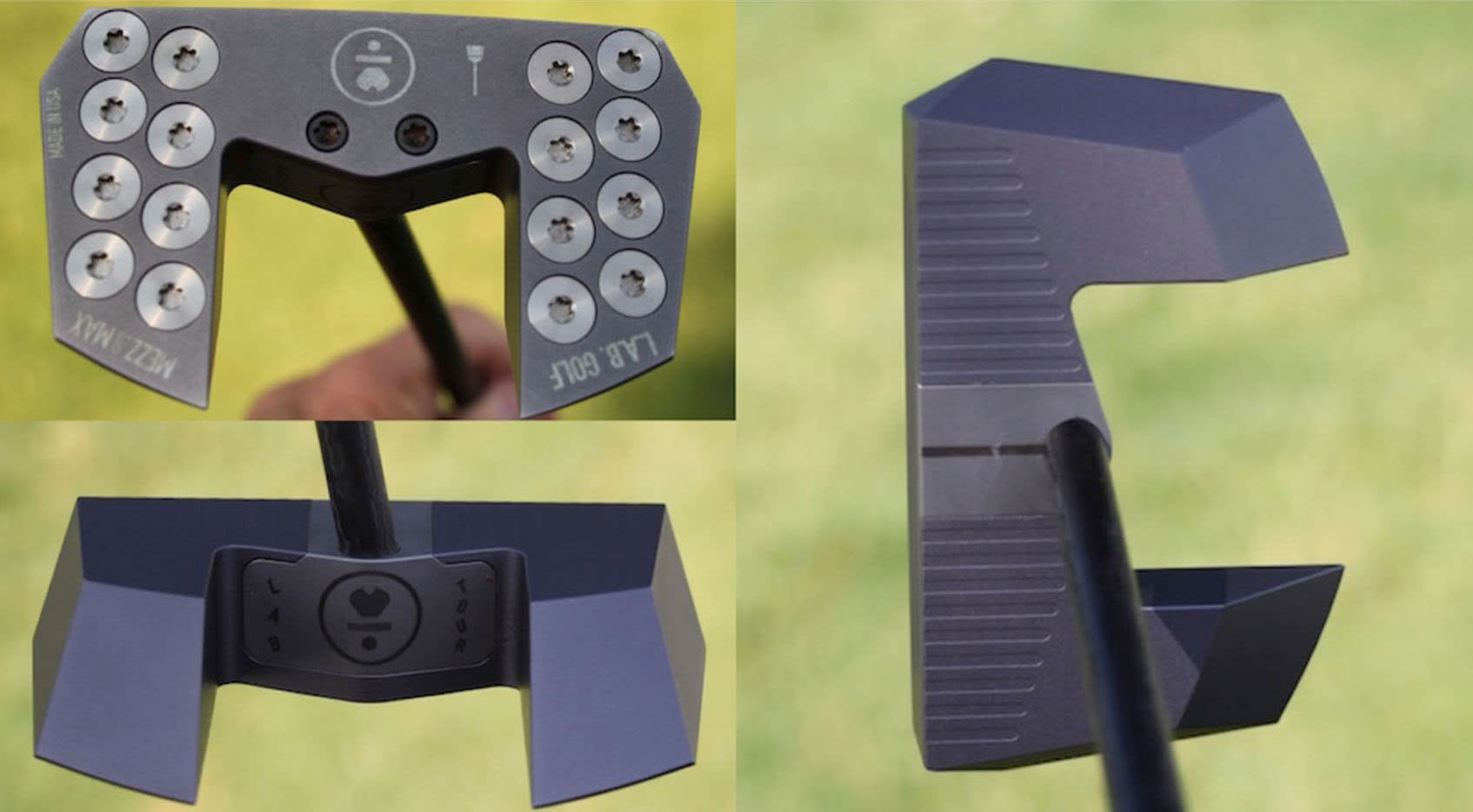 Lucas Glover's L.A.B. Golf Mezz.1 Max putter. (GolfWRX)
Glover ordered one with the same measurements and specifications as Scott's flatstick.
"I took it to Memorial and putted nice. My misses weren't that crazy, awful, yippy stroke. They were just misses," Glover said. "And that's OK. It's basically a whole new motor skill, because it's so different. It's so out there from what I was doing."
2. Michael Block's decade-old 7-iron gets a $50k offer
In the aftermath of Michael Block's improbable run at the PGA Championship, his decade-old TaylorMade irons became one of the year's most intriguing equipment stories. Block made a hole-in-one on the 15th hole of the final round at Oak Hill en route to a T15 finish, which earned him a spot in next year's PGA Championship at Valhalla. And the 46-year-old PGA of America professional did it while playing alongside Rory McIlroy.
Block used a TaylorMade Tour Preferred MC 7-iron from 2014 to make the hole-in-one, which gained so much popularity that Block received a $50,000 offer for the club, as well as interest from numerous museums and galleries.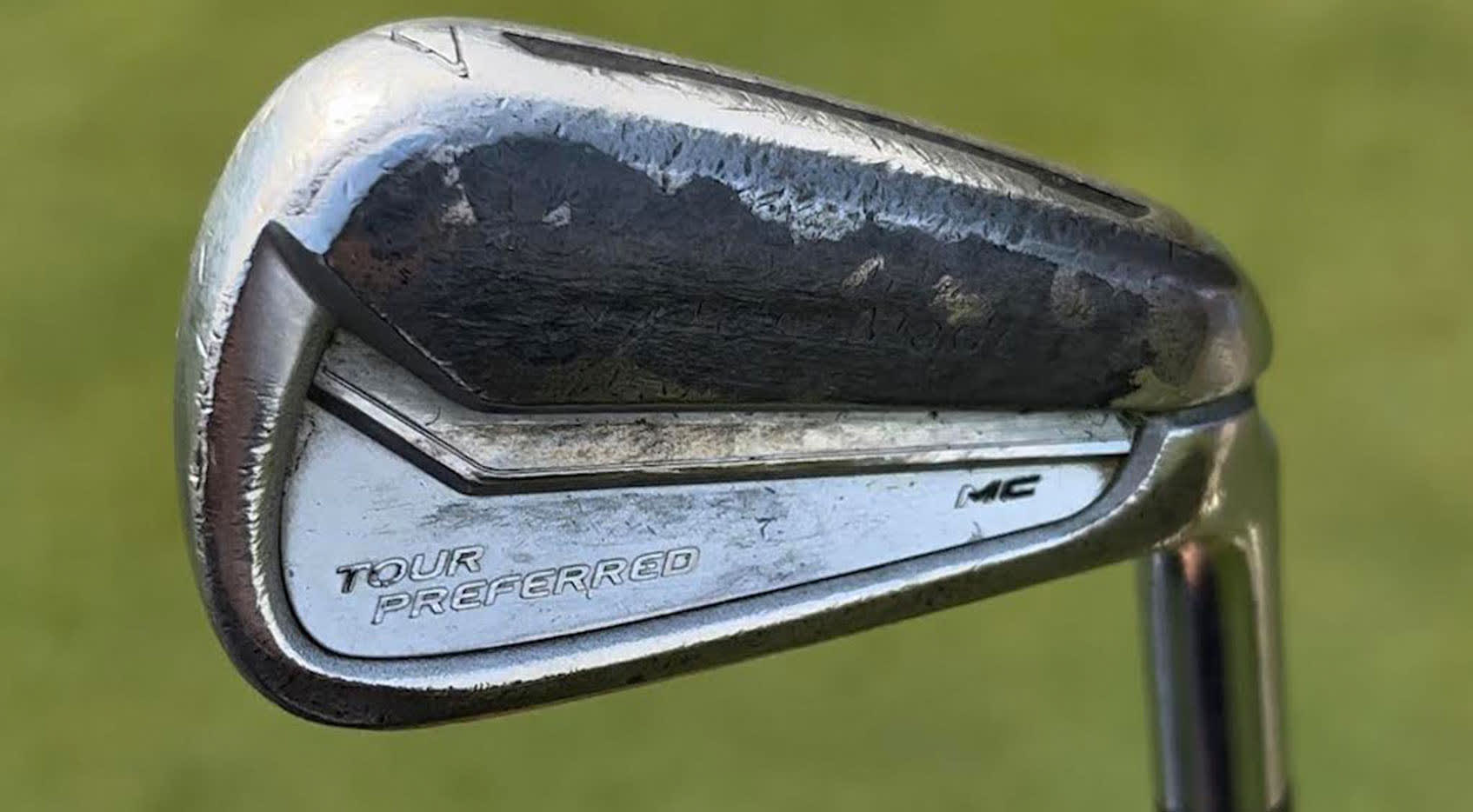 Michael Block's TaylorMade Tour Preferred MC 7-iron from 2014. (GolfWRX)
Block, however, opted instead to continue using the club at the 2023 Charles Schwab Challenge the next week. He had, after all, been playing those irons for 10 years, saying he preferred the familiarity of the clubs over the latest in technology.
It was an awesome equipment story, wrapped up in an even bigger, more awesome sports story.
3. The Jailbird's the word
The Odyssey Versa Jailbird putter, which is slathered in lead tape and counterbalanced with an elongated SuperStroke grip, was undoubtedly the hottest golf club trend in 2023.
And it's still going, too.
Much of the credit goes to Rickie Fowler, who started using the putter at The American Express in January after trying out the putter of his caddie, Ricky Romano. Fowler loved the club so much that he decided to get one for himself.
Wyndham Clark then used Fowler's putter in a casual round and also got one of his own. The putter was a focal point of their pairing in the final group Sunday at the U.S. Open, which Clark went on to win. Keegan Bradley used the same putter to win twice this season, ending a four year victory drought.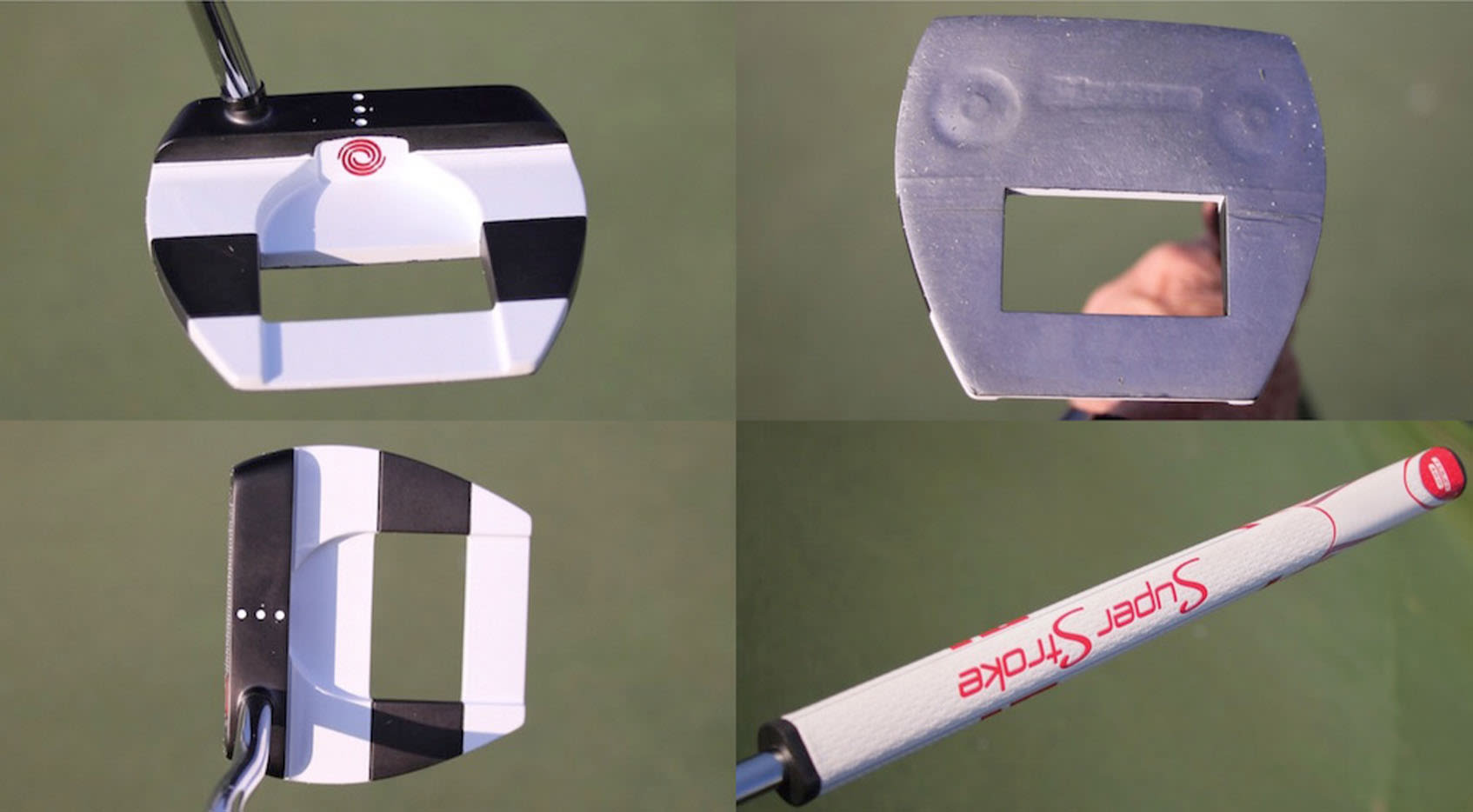 A marketing genius couldn't have scripted a better campaign for a putter, especially since PGA TOUR players continue to test the putter's merits, and find success with it.
4. Blade irons continue to disappear
Blade irons, undoubtedly, provide benefits for great ball strikers; they can help the game's best achieve the ultimate precision in shot-making and trajectory/spin control. Blade irons also represent the peak of traditional craftsmanship, enhanced feel, and true artistry in golf equipment.
Cavity back irons, however, are continuing to rain on the reign of blade irons in the professional ranks.
Mixed sets, which are a combination of blade and cavity-back irons, are also becoming increasingly popular. Top players who employ mixed iron sets include Rory McIlroy, Max Homa and Collin Morikawa.
5. Scottie Scheffler's 13 clubs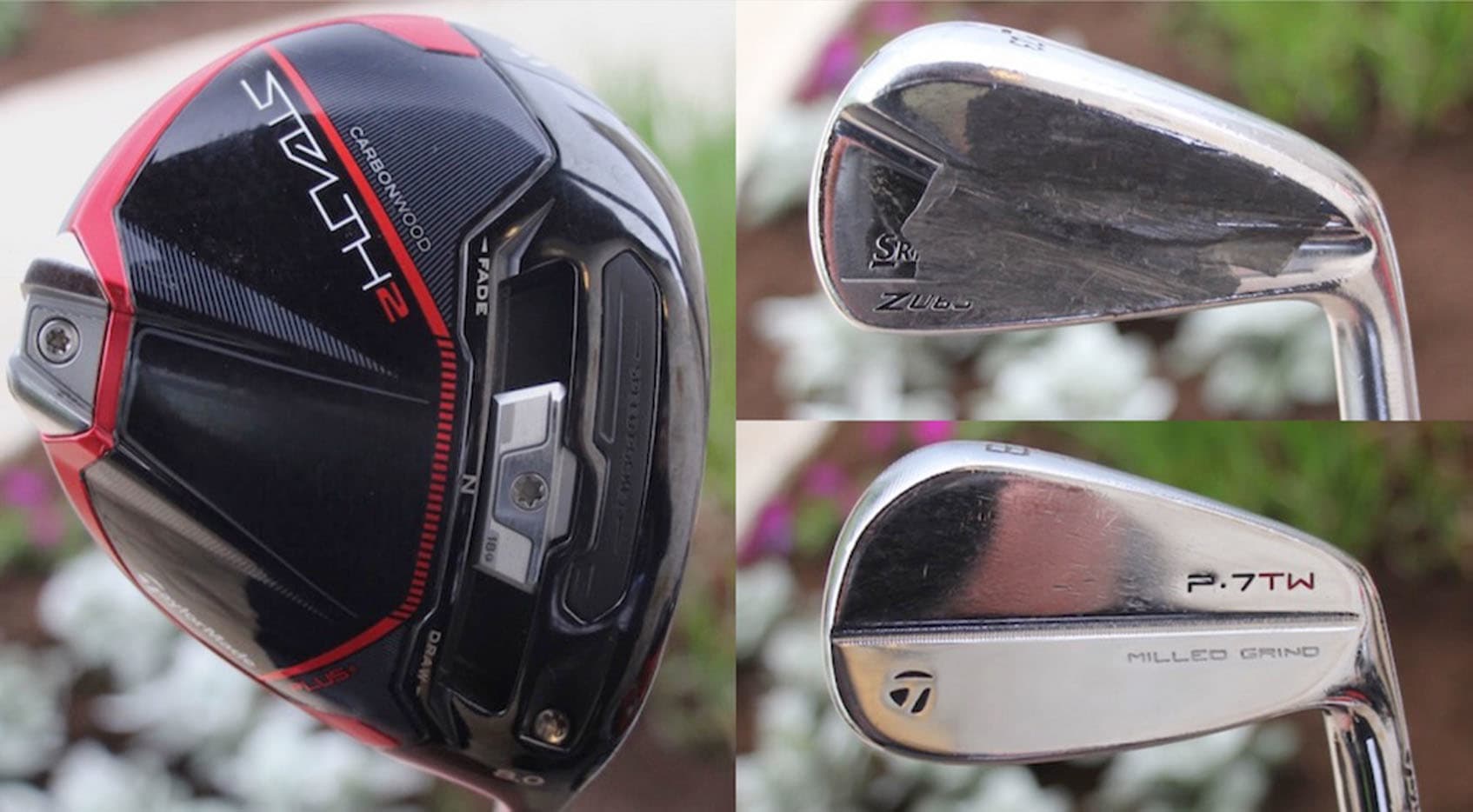 Scottie Scheffler's TaylorMade clubs. (GolfWRX)
Scheffler leads the PGA TOUR in Scoring Average, Strokes Gained: Total, Strokes Gained: Approach-the-Green, Strokes Gained: Off-the-Tee, Strokes Gained: Tee-to-Green, and Greens in Regulation.
Scheffler uses an 8-degree TaylorMade Stealth 2 Plus driver with a stout Fujikura Ventus Black 7X shaft. He also uses a TaylorMade Stealth 2 fairway wood set to 15 degrees, and utilizes a duo of Srixon Z-U85 driving irons (3 and 4 iron), each with a healthy helping of lead tape on the back for extra weight.
For his 5-iron through pitching wedge, Scheffler employs the Tiger-Woods-co-designed TaylorMade P-7TW blade irons, to go along with three Titleist Vokey wedges (his 60-degree is a low bounce T-grind).
Coincidentally, Scheffler doesn't miss with any of them.
6. Steve Stricker's longstanding putter
Ryder Cup Vice Captain Steve Stricker used this year's Zurich Classic of New Orleans to team with Captain Zach Johnson and bond, speak strategy and scout potential team members.

Stricker's appearance in New Orleans also gave GolfWRX.com an opportunity to see what clubs Stricker has in the bag. As it turned out, Stricker was still using his famous Odyssey White Hot Pro No. 2 putter, which he first started using in the early 2000's.
"I've made some big putts with it over my career," Stricker told GolfWRX. "I've tried to go away from it at times, but I always gravitate back to it…it never goes too far away."
7. Tiger Woods' distance inspires Rory McIlroy's driver switch at Riviera
While Tiger Woods had another year interrupted by surgery, 2023 got off to a promising start when he completed four rounds at his Genesis Invitational. He played alongside Rory McIlroy, who was the reigning FedExCup champ, for the first two rounds.
Woods was outdriving McIlroy so badly that it led McIlroy to switch drivers after the first round, into a 9-degree TaylorMade Stealth 2 Plus. McIlroy said he was able to find more optimal spin compared to his former Stealth Plus model, and that helped him hit it past the wily Woods, who was hitting low cuts to take advantage of Riviera Country Club's firm conditions.
"I was sick of Tiger outdriving me," McIlroy said. "I played the (WM Phoenix Open) and noticed that my spin numbers on my driver were a little low, so then I went to L.A. and I put my driver up a click in loft. But I'm so particular about face angle when it comes to drivers that when I went up a click in loft, obviously I can see a little more face, it looks a little further left to me. And I didn't hit one drive out of the middle of the face the first day at Riv. I needed to go and try something else."
It should be noted that McIlroy currently leads the PGA TOUR in driving distance, averaging 326.3 yards per drive.
8. Adam Schenk emerges as the coolest gear guy on TOUR
Adam Schenk not only qualified for his first TOUR Championship this year; He also emerged as a favorite of the gearheads.
Schenk is constantly tinkering. He regularly travels with two staff bags full of golf clubs that he rotates in-and-out of his 14-club tournament setup. He actually switches his clubs from day-to-day based on various factors, including wind direction! He played one round at the John Deere Classic, where he finished T4, without a 4- or 5-iron.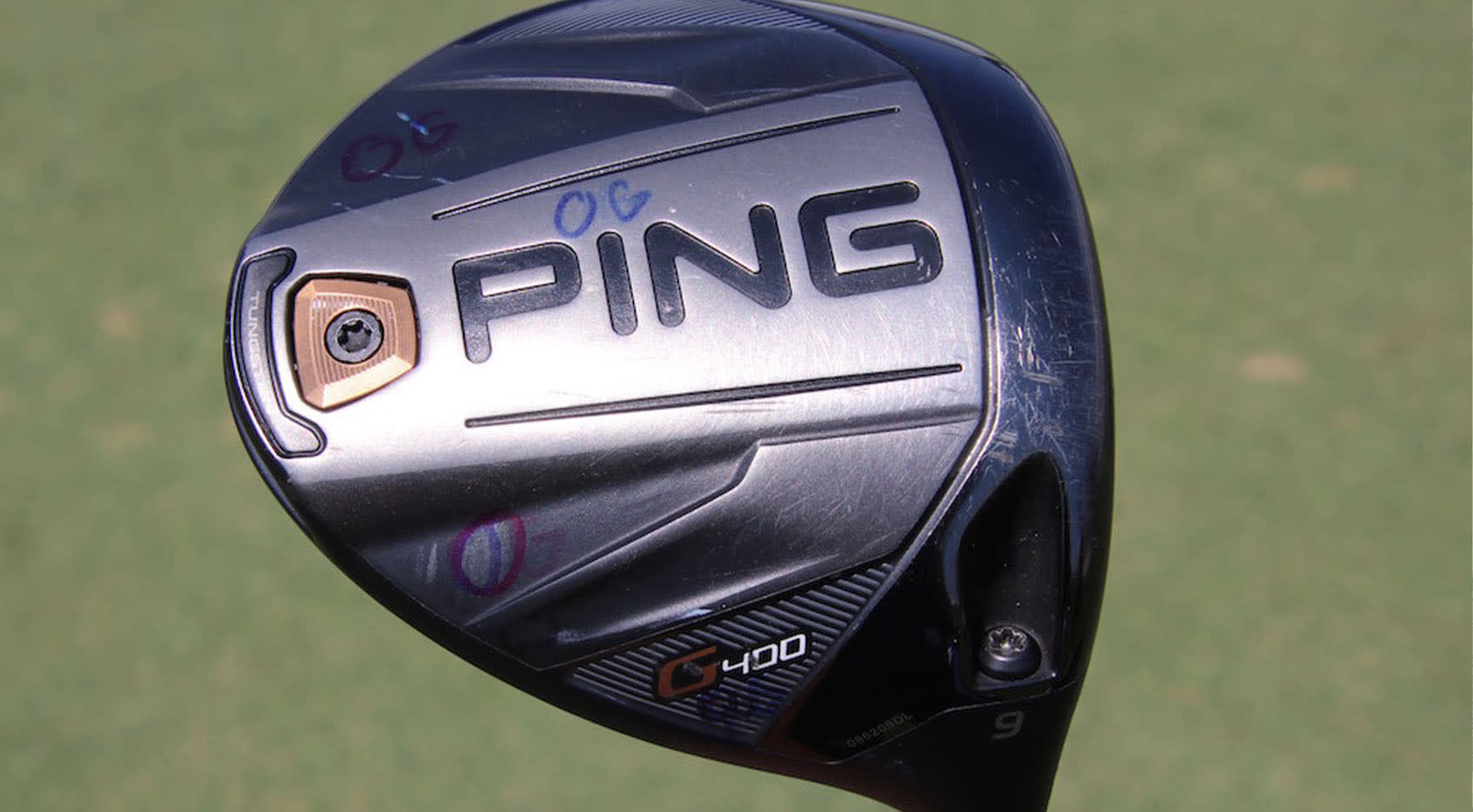 A closer look at Adam Schenk's driver. (GolfWRX)
Schenk is a true gear lover who enjoys setting up his equipment based on strategy.
9. Rory McIlroy's equipment show in Scotland
Rory McIlroy put on a show days before he birdied the final two holes to win the Genesis Scottish Open.
McIlroy showed that while he has serious speed, technology does indeed make a difference. He normally averages over 180 mph of ball speed with his current driver. McIlroy was measured at 168.6 mph of ball speed using the persimmon driver.
For the actual event, McIlroy made a notable switch into a new TaylorMade 760 2-iron, which led to one of the best shots of the year, and his career.
It was a good trip to Scotland this year for McIlroy, and for the equipment world.
10. Taylor Montgomery's wildly successful putter project
Montgomery, who ranks No. 2 in Strokes Gained: Putting on the PGA TOUR, still uses a TaylorMade Ghost Spider S putter that he started using in college over a decade ago.
What makes the putter so special, aside from its longevity, is the fact that Montgomery actually repaints the putter himself. He applies blue painter's tape to the areas – such as the face, or the top alignment lines – that he doesn't want to be splattered with paint. Aside from that, he lets rip with a do-it-yourself paint job.
Who says you need all that fancy stuff to putt well, anyway?