Archive
Tony Finau Foundation receives donation through RSM Birdies Fore Love
Growing up in Rose Park, Utah, a 10-minute drive from downtown Salt Lake City, Tony Finau knows how hard it can be to make ends meet.
His family could not afford the costs of golf clubs, lessons or greens fees, so they made their home garage into a makeshift driving range. Finau's parents were resourceful in supporting their son's dreams and instilled in him a relentless work ethic and thankful attitude.
When Finau made it onto the PGA TOUR, he and his wife, Alayna, committed to giving back to Rose Park and other underserved neighborhoods, like the one he Finau grew up in. They equipped kids in those communities with the resources and basic items needed to reach their full potential and achieve their goals.
With this objective in mind, Tony and Alayna started the Tony Finau Foundation in 2015. The organization focuses in the areas of education, healthcare, wellness and recreation.
A primary initiative of the foundation is its partnership with the Granite Education Foundation, where they pledged $100,000 to build and sponsor 33 family engagement centers. These centers take care of families in need by connecting them with community resources and providing additional literacy resources to ensure that children can continue their work outside of the classroom. They also offer ESL classes and provide linguistically diverse books and resources.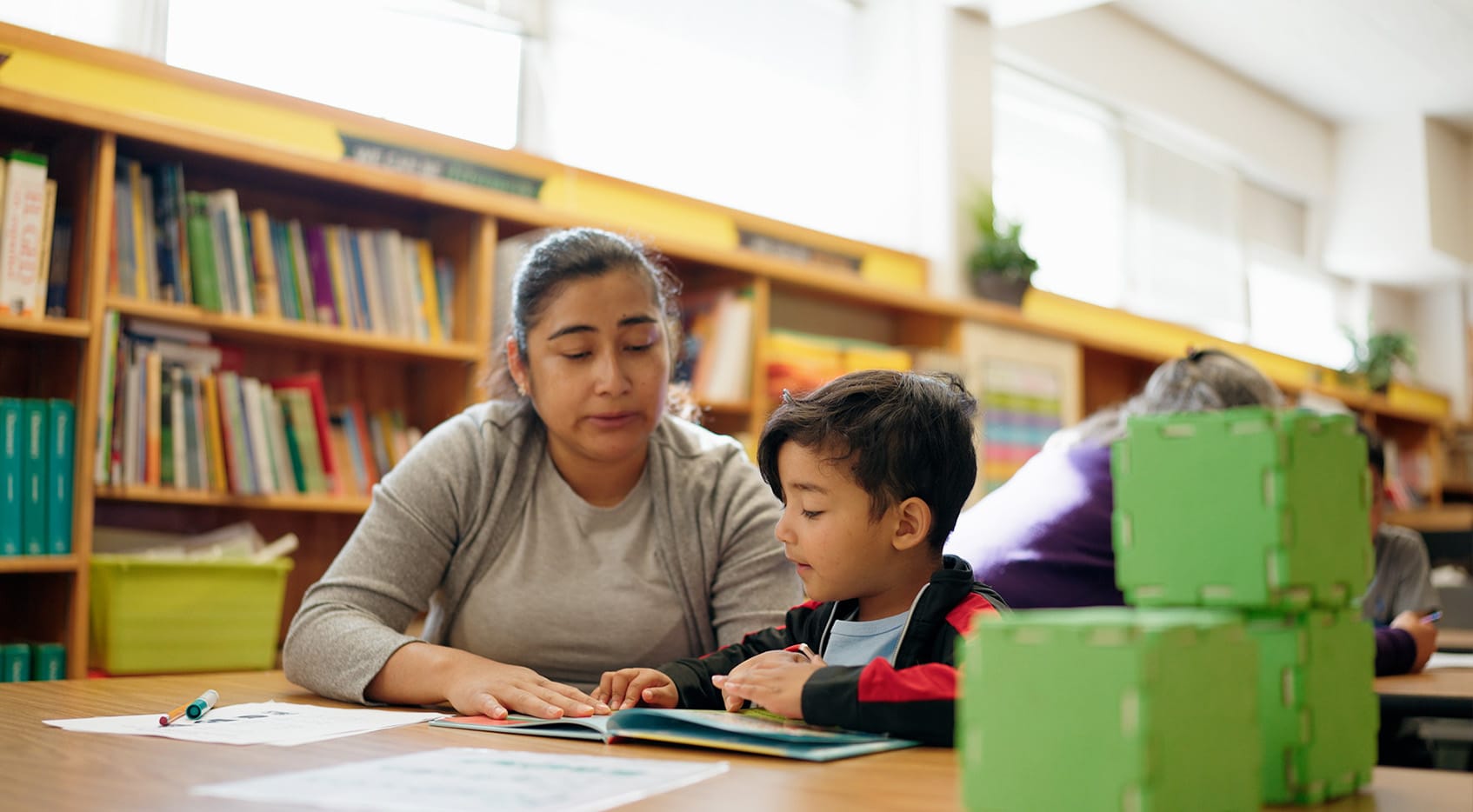 Children learning at the Granite Education Foundation. (Courtesy of RSM Birdies Fore Love)
"Literacy is a key pillar of the Tony Finau Foundation for a number of reasons, but the biggest one is that it's a trajectory changer," said Chelsea Fairbourn, Executive Director of the Tony Finau Foundation. "It's a basic skill that can drastically change a child's path and progression. Our hope is that by making it a family centered experience and by providing resources that minimize barriers, we can help influence that trajectory for the better."
Finau had the opportunity to contribute additional funds to his charitable organization, and to this cause specifically, thanks to the RSM Birdies Fore Love competition.
"Reading has always been a big part of my life," said Finau. "It's a tool for lifelong learning and can introduce you to new perspectives. To be able to share that with kids at a young age is huge."
Through RSM Birdies Fore Love, the player who accumulates the most birdies (or better) each week of the fall season will receive a charitable payout of $50,000 to the charity of their choice.

"At RSM, stewardship and giving back is part of who we are," said Andy Bosman, Chief Marketing Officer with RSM US LLP. "Stewardship has been one of RSM's core values since our firm was founded in 1926, and RSM Birdies Fore Love has been such an amazing way to continue that tradition of making a difference in our communities. We are thrilled to be able to support such deserving organizations like the Tony Finau Foundation through RSM Birdies Fore Love."
"Partnering with the Granite Education Foundation will help us get more books in the hands of those that need them the most, and we are grateful for the support of the RSM Birdies Fore Love program," said Finau.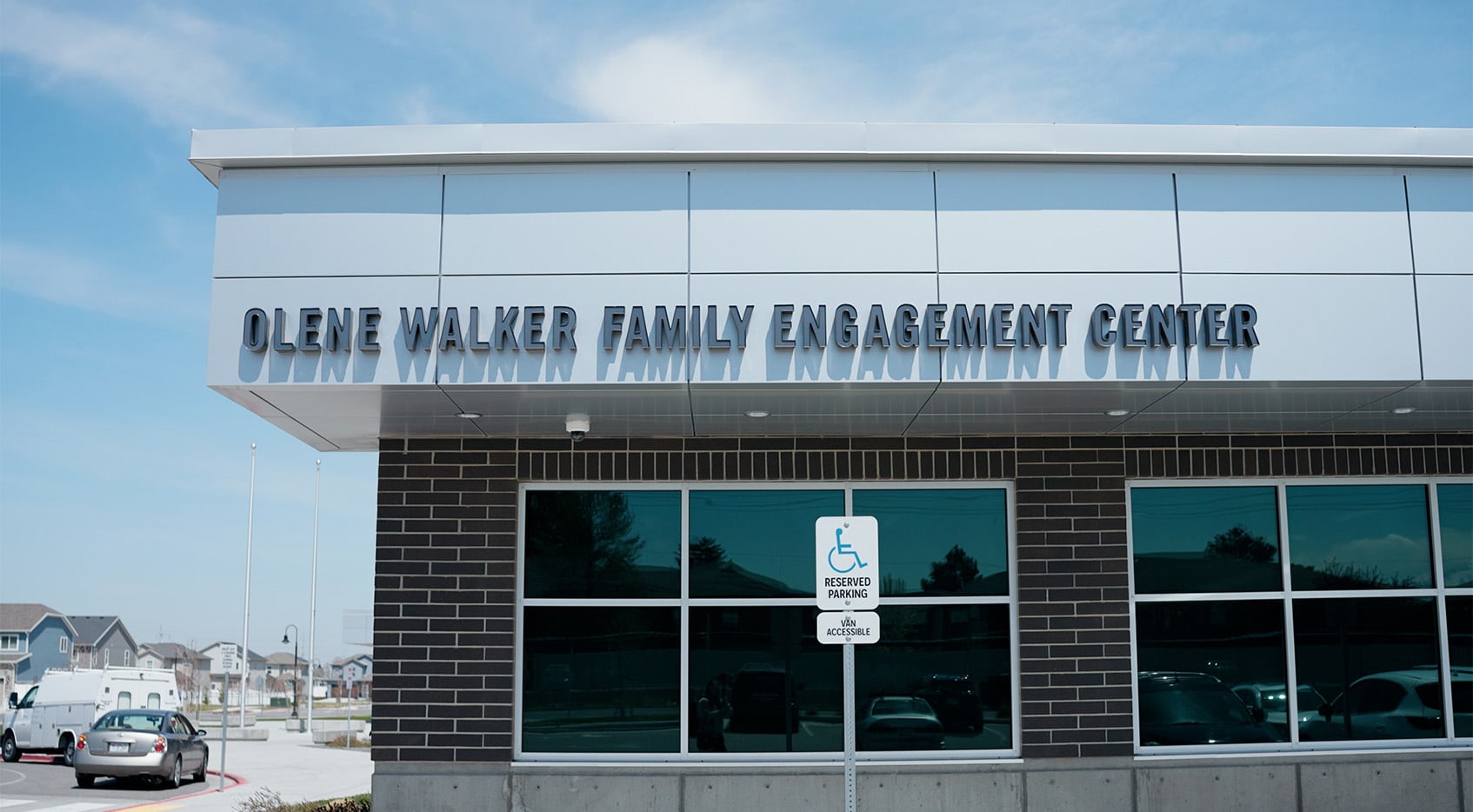 The Olene Walker Family Engagement Center in Salt Late County, Utah. (Courtesy of RSM Birdies Fore Love)
The Granite School District spreads across central Salt Lake County, Utah, and currently has approximately 60,000 enrolled students. It includes a diverse student population, with approximately 100 different languages spoken in over 80 schools. Nearly 47 percent of the students qualify for free or reduced lunch, and 34 percent of the elementary school students tested at or above the proficient level for reading.
The partnership with the Granite Education Foundation is an extension of the Tony Finau Foundation's Birdies for Books program. Through this program, every time Finau makes a birdie or eagle in a tournament, the foundation donates books to schools in need. To date, more than 30,000 books have been donated to schools and communities in Utah and Arizona.