Archive
CapTech opens state-of-the-art Golf Innovation Center at First Tee - Greater Richmond's, Belmont Golf Course
RICHMOND, Va. – CapTech, an award-winning technology consulting firm, and First Tee, a youth development organization that teaches life skills and helps kids and teens build their strength of character through golf, celebrated the grand opening of the CapTech Golf Innovation Center at First Tee – Greater Richmond's Belmont golf course. The Innovation Center reflects the shared commitment to STEM education by CapTech and First Tee – Greater Richmond.
The opening event featured CapTech TOUR ambassadors, Lanto Griffin and Austin Ernst, and UNC-Chapel Hill basketball player and Richmond native Armando Bacot participating in a panel discussion and guiding a putting clinic, a par 3 challenge and tours of the new center.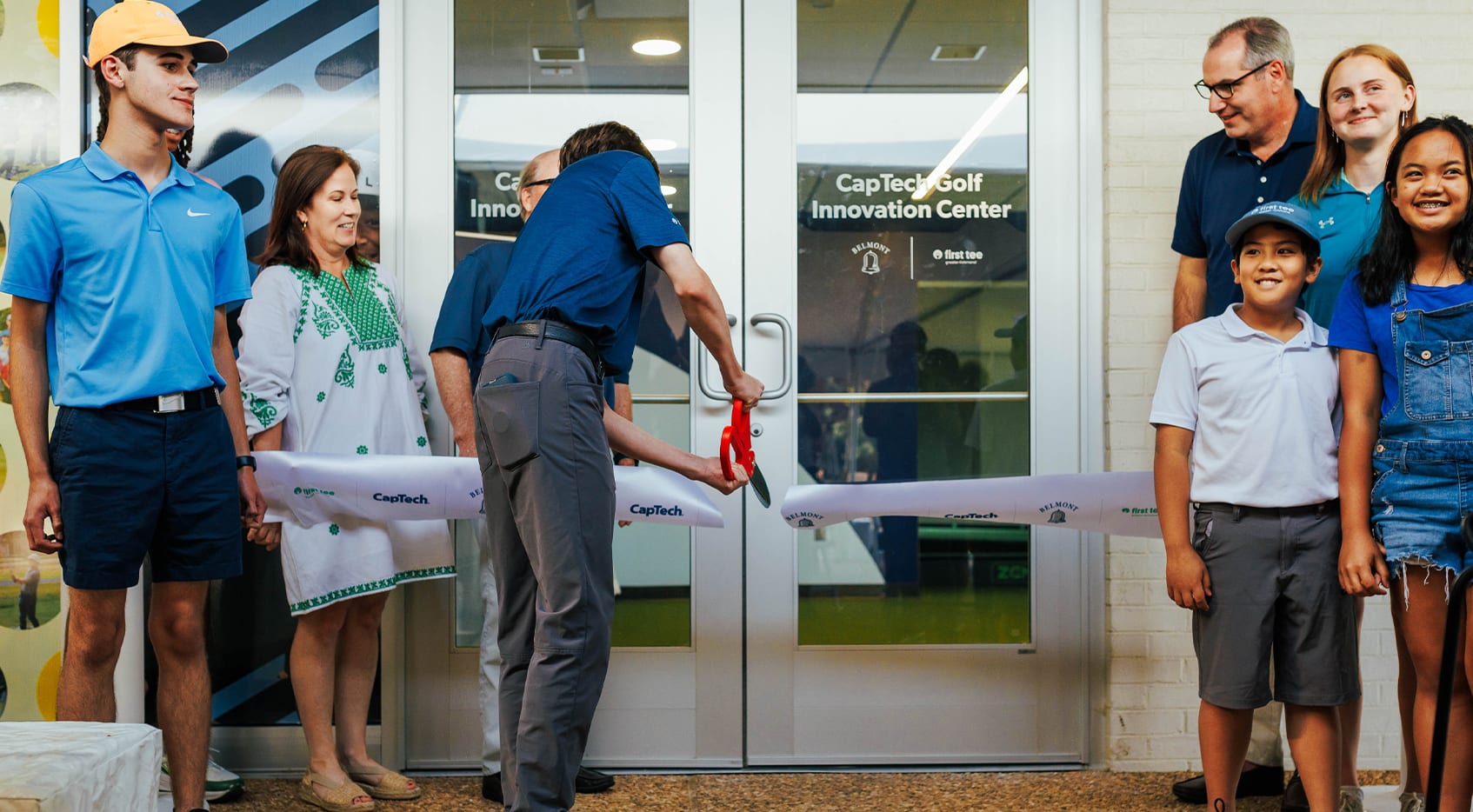 "We are proud to announce the opening of the CapTech Golf Innovation Center at First Tee – Greater Richmond's Belmont golf course," said CapTech Chairman Sandy Williamson. "The center will foster collaboration and learning through cutting-edge applications of data, design, and technology. We hope that it helps spark participants' interest in STEM and opens their minds to all of the possibilities that technology can create."
The CapTech Golf Innovation Center will provide a dedicated space for First Tee participants to explore and learn from golf technologies to which they may not normally have access, including a newly-installed Zen Green Stage, which creates putting gradients and adjustable slopes. Participants will also benefit from a STEM-focused curriculum that incorporates engineering, innovation, and data and analytics challenges. In addition, the tools will capture participant data, which will help coaches customize training and help participants track improvement.
"We are excited about the opening of the CapTech Golf Innovation Center and appreciate CapTech's continued partnership," said Brent Schneider, Executive Director of First Tee – Greater Richmond. "This center and the additional STEM curriculum will greatly enhance our efforts to impact the lives of young people while also ensuring Belmont remains a place where everyone can find their connection to golf."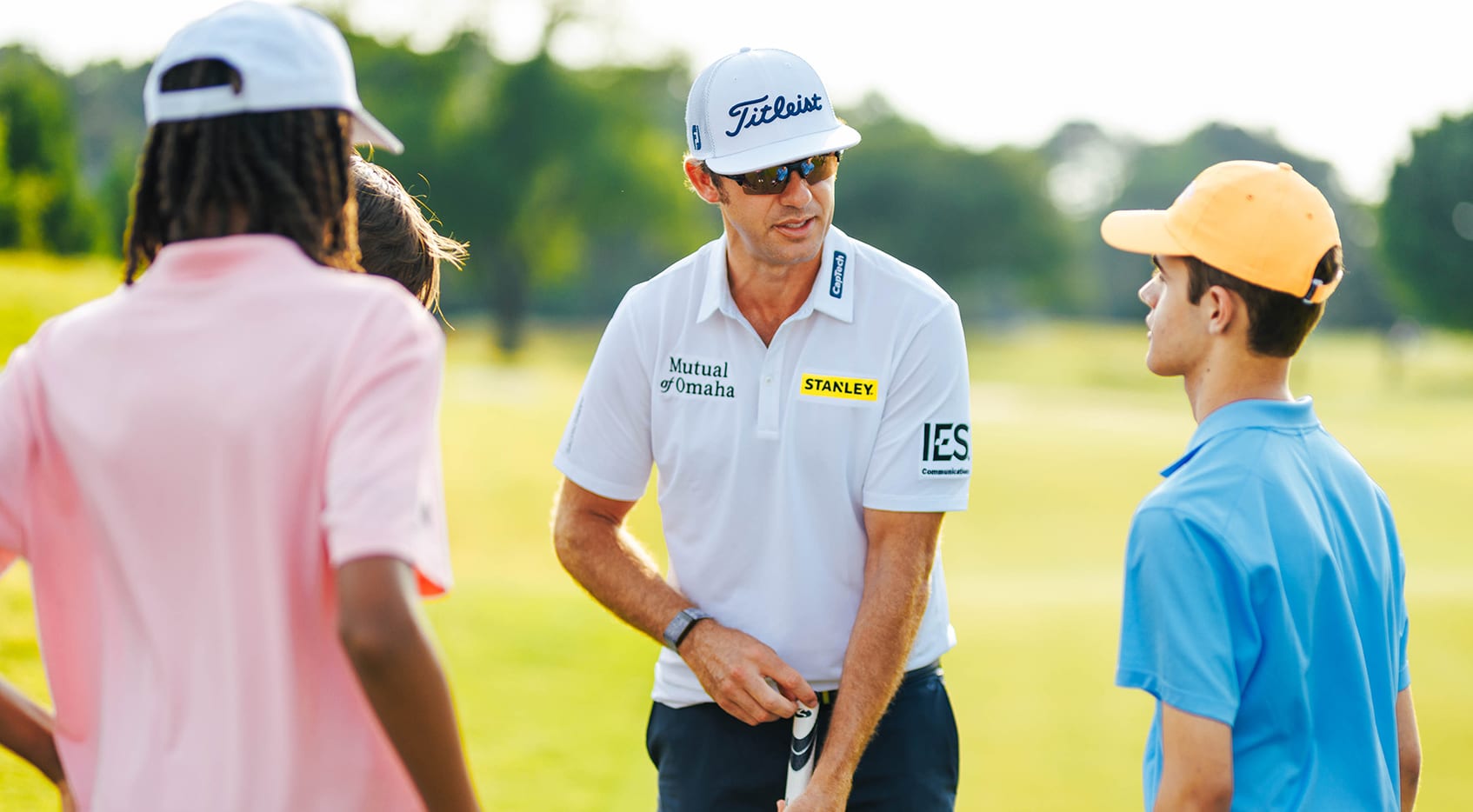 in 2019, First Tee – Greater Richmond, in partnership with Love Golf Design, embarked on an ambitious reimagination of World Golf Hall of Fame architect A.W. Tillinghast's 1917 design. The project converted the 18-hole course into a championship 12 holes, restoring Tillinghast's vision and bringing back 10 of 12 original green complexes; created a six-hole par-3 course featuring Tillinghast template holes; an 18-hole putting course that measures the largest in the state, checking in at over 34,000-square feet; and a full practice facility that allows Belmont to host First Tee camps, programs and clinics, while also allowing the public to utilize both driving and short game ranges.
CapTech is also a leader in transforming sports technology. Its work with multiple sports organizations and leagues has helped broaden fan engagement and open expansive new revenue streams by facilitating entrance in the evolving sports gaming market.