27D AGO
How to watch, 'The Netflix Cup': TV times, format, how it works
Editor's note: Collin Morikawa withdrew from "The Netflix Cup" on Tuesday, replaced by Tony Finau.
On Tuesday, Nov. 14, Netflix is hosting its inaugural live sports event "The Netflix Cup',' to be held at Wynn Golf Club, Las Vegas, and featuring athletes from two of Netflix's most popular sports series, "Formula 1: Drive to Survive" and "Full Swing." The two matchups will feature British-Belgian race car driver Lando Norris and PGA TOUR player Rickie Fowler taking on Spanish racing driver Carlos Sainz and PGA TOUR player Justin Thomas; as well as Thai-British driver Alex Albon and PGA TOUR player Max Homa competing against French driver Pierre Gasly and PGA TOUR player Tony Finau.
Comedian Bert Kreischer, PGA TOUR player Joel Dahmen, sports host Kay Adams and NFL legendary running back Marshawn Lynch will host the show live as the teams battle for the chance to win the maiden Netflix Cup title. "The Netflix Cup" will kick off the week of the first-ever FORMULA 1 HEINEKEN SILVER LAS VEGAS GRAND PRIX.
"The Netflix Cup" will be broadcast live on Netflix beginning at 6 p.m. ET on Tuesday, Nov. 14, and will be available on the streaming service following the event.
Each of the four teams will play eight holes of match play featuring some surprise challenges. Following the match play, the top team from each foursome will compete in a playoff hole to crown a winner. Each match will be a scramble, with each player teeing off on each hole. After selecting one of their drives, both players will hit from that spot, repeating the process until they finish out each hole. The team with the lowest score wins the hole.
Lando Norris (McLaren Racing) and Rickie Fowler vs. Carlos Sainz (Scuderia Ferrari) and Justin Thomas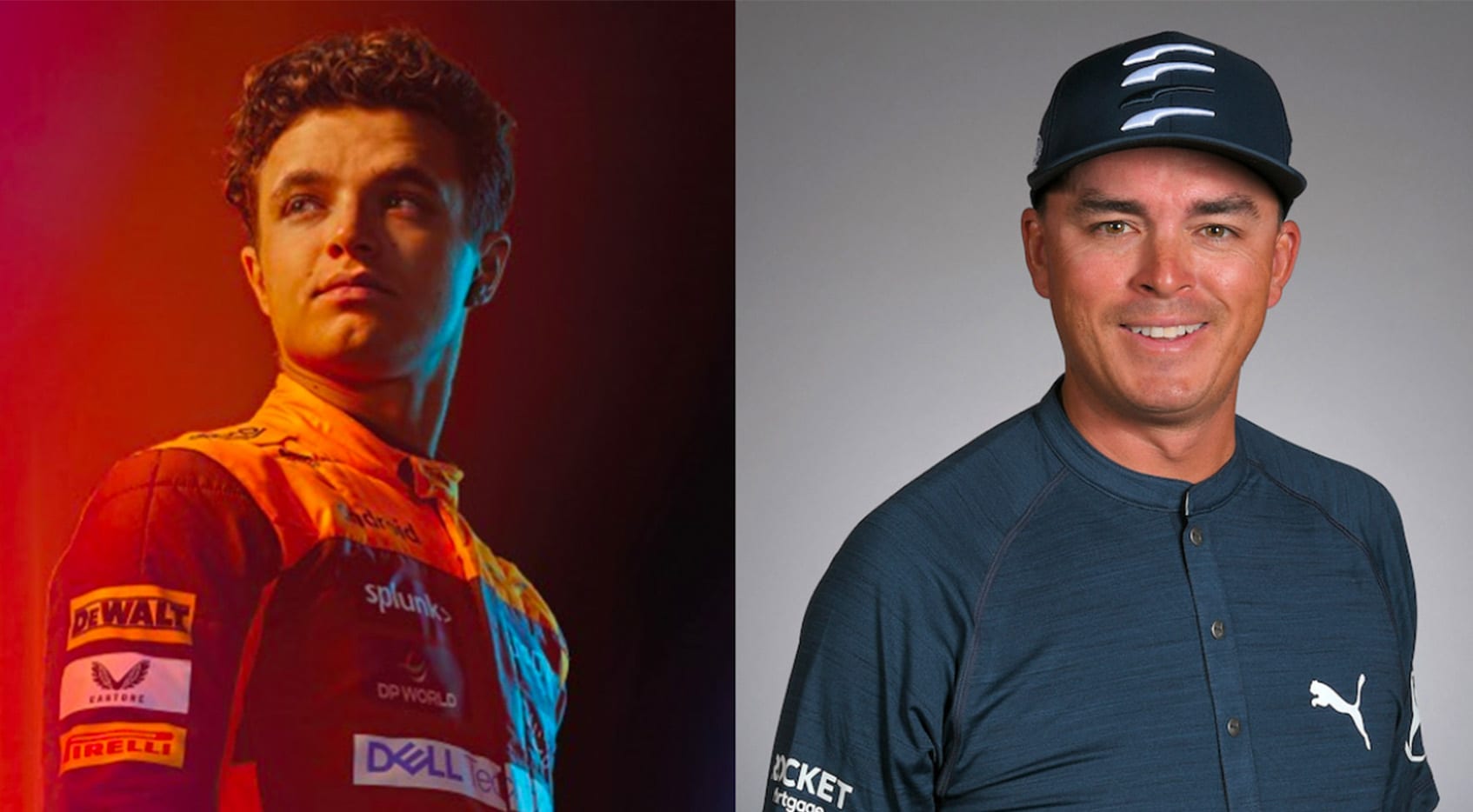 Lanto Norris, left (Netflix); Rickie Fowler, right (PGA TOUR)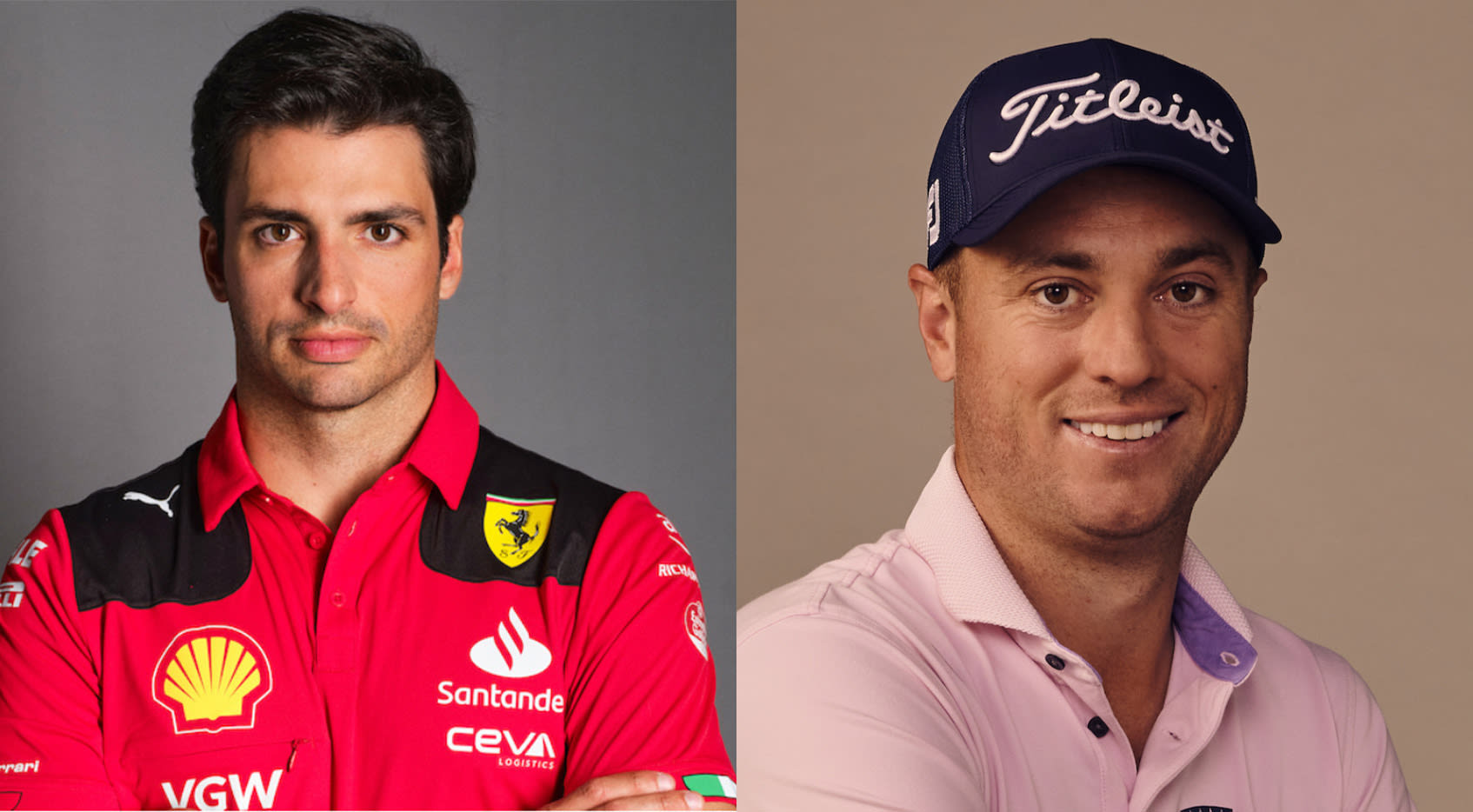 Carlos Sainz, left (Netflix); Justin Thomas, right (Netflix)
Alex Albon (Williams Racing) and Max Homa vs. Pierre Gasly (BWT Alpine F1 Team) and Tony Finau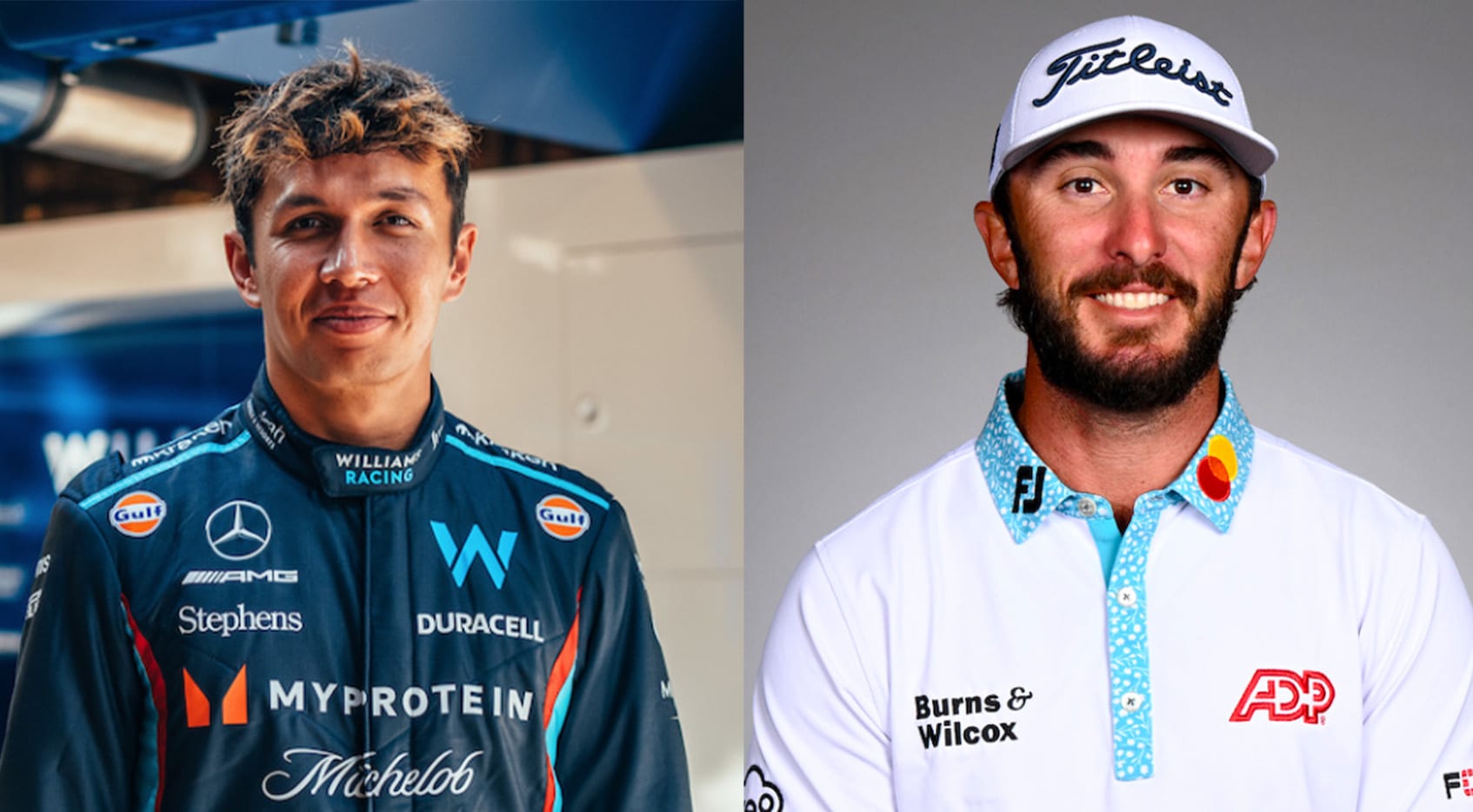 Alex Albon, left (Netflix); Max Homa, right (PGA TOUR)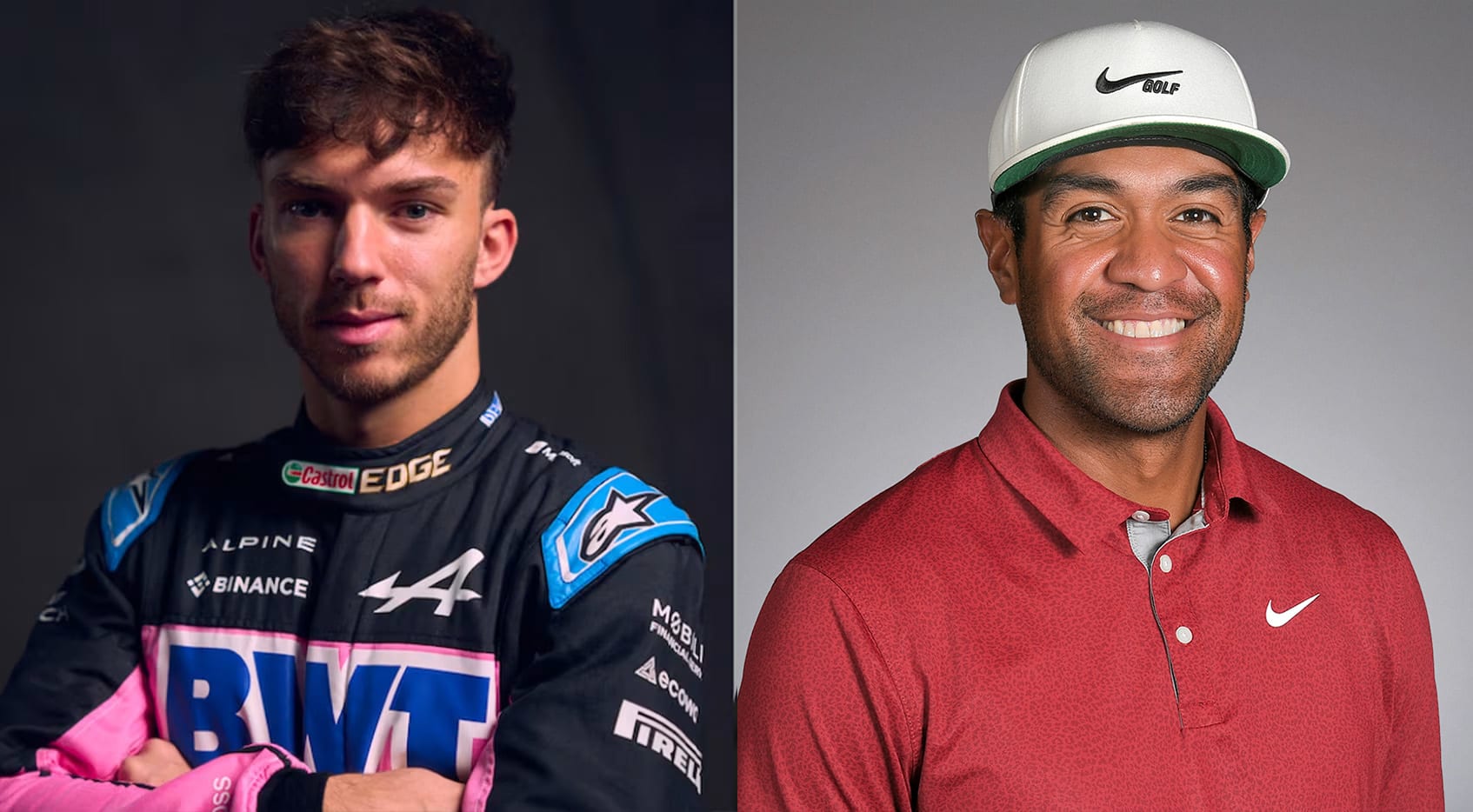 Pierre Gasly, left (Netflix); Tony Finau, right (PGA TOUR)