17D AGO
How far do PGA TOUR players hit Ben Hogan's prototypes? Here's the answer
Ben Hogan won five times at Colonial Country Club throughout his professional career, and as a reminder of his success at the Fort Worth golf club, there's a 7-foot statue of Hogan swinging a driver that looms over the property.
On Tuesday, prior to the Charles Schwab Challenge, PGA TOUR players were offered the rare opportunity to hit some of Hogan's old prototype drivers, which are estimated to date back to the 1950s and 60s.
Players hit Ben Hogan's golf clubs on the range at Colonial
Hogan was the son of a blacksmith, and he possessed a singular knowledge of the golf swing. With ideas to enhance golf club design – for both himself and the playing public – Hogan started his own equipment company in 1953.
He was always a club tinkerer, but with an equipment company of his own, Hogan was able to see his ideas come to life and experiment with different designs to test their merit. Clubs that passed Hogan's test would either go into his competition bag or go into production. Or they would end up back in his personal collection for future reference.
The Ben Hogan Foundation currently has hundreds, if not thousands, of Hogan's old golf clubs – some are prototypes, while others are game-used.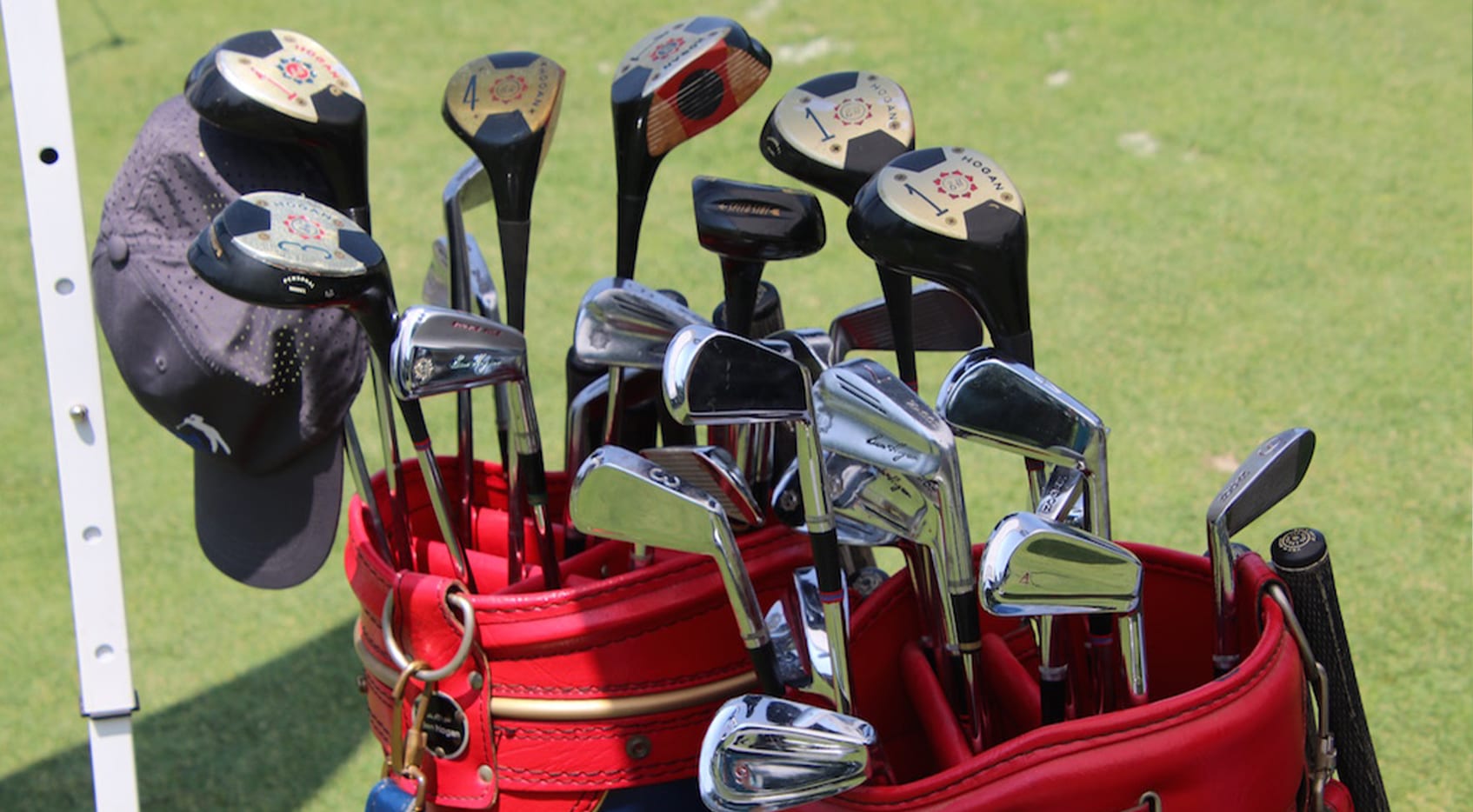 A number of PGA TOUR players stopped by the Ben Hogan Foundation tent to try their hand at hitting Hogan's persimmon drivers, including Luke Donald, Collin Morikawa, Max Homa, Justin Rose, and even Michael Block, who's playing this week on a special invite.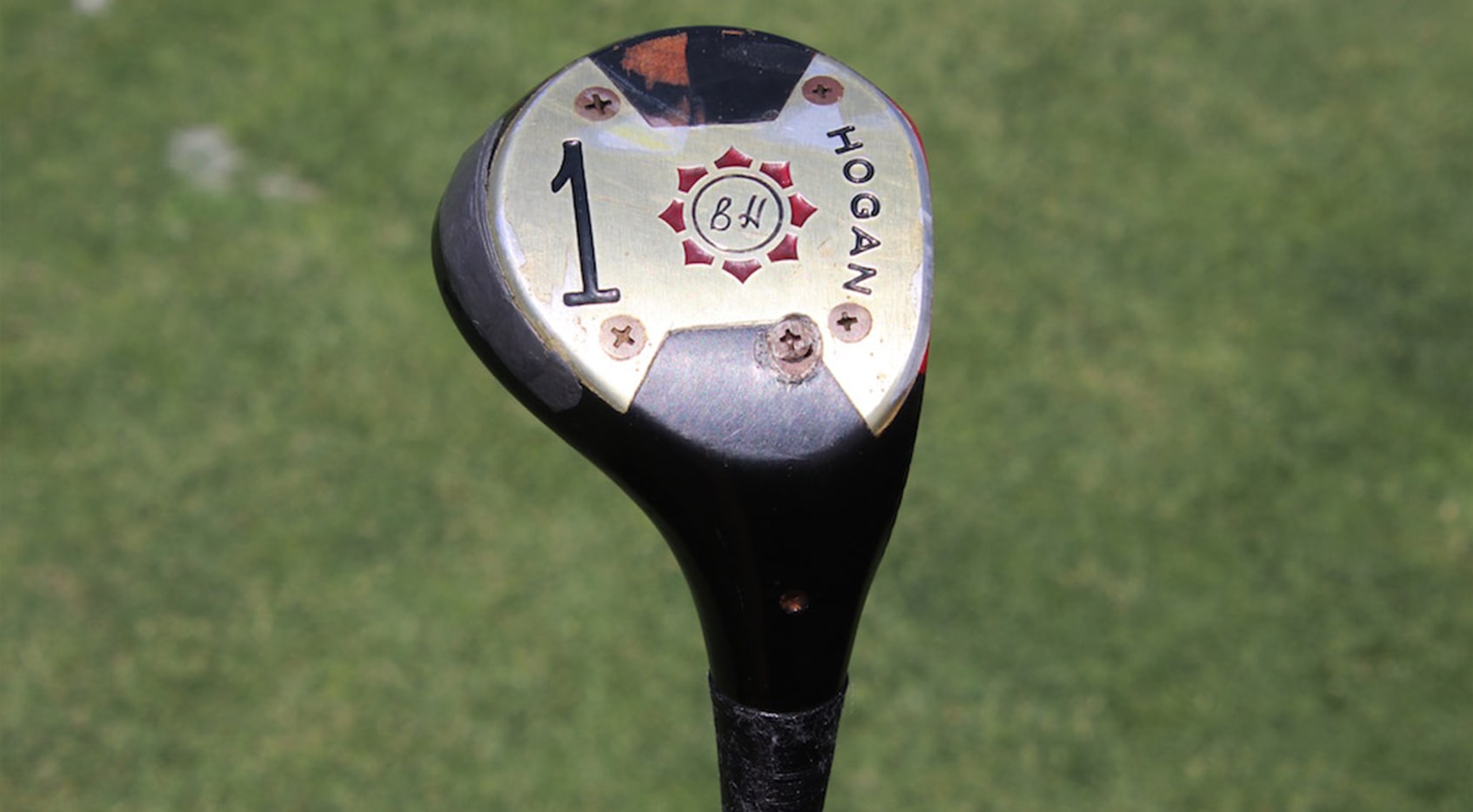 Homa had the longest drive of the morning wave, which measured 286 yards of carry on a TrackMan launch monitor. Morikawa lagged just slightly behind, topping out at 282 yards of carry.
It looked as though Homa's drive would hold up.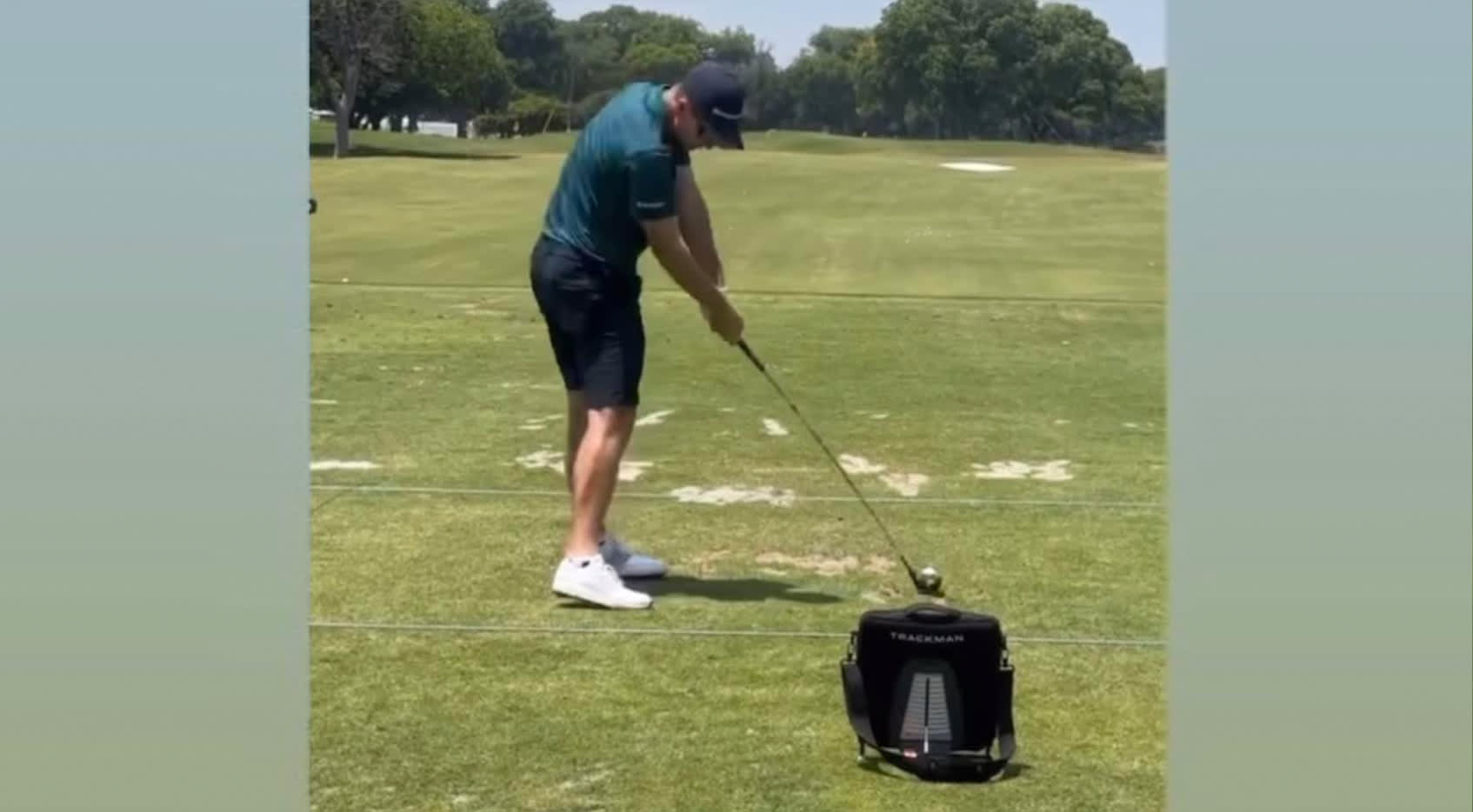 That was until Rose took a mighty whack with one of Hogan's steel-shafted persimmon drivers and carried the ball 297 yards. He caught it, literally, on the screws.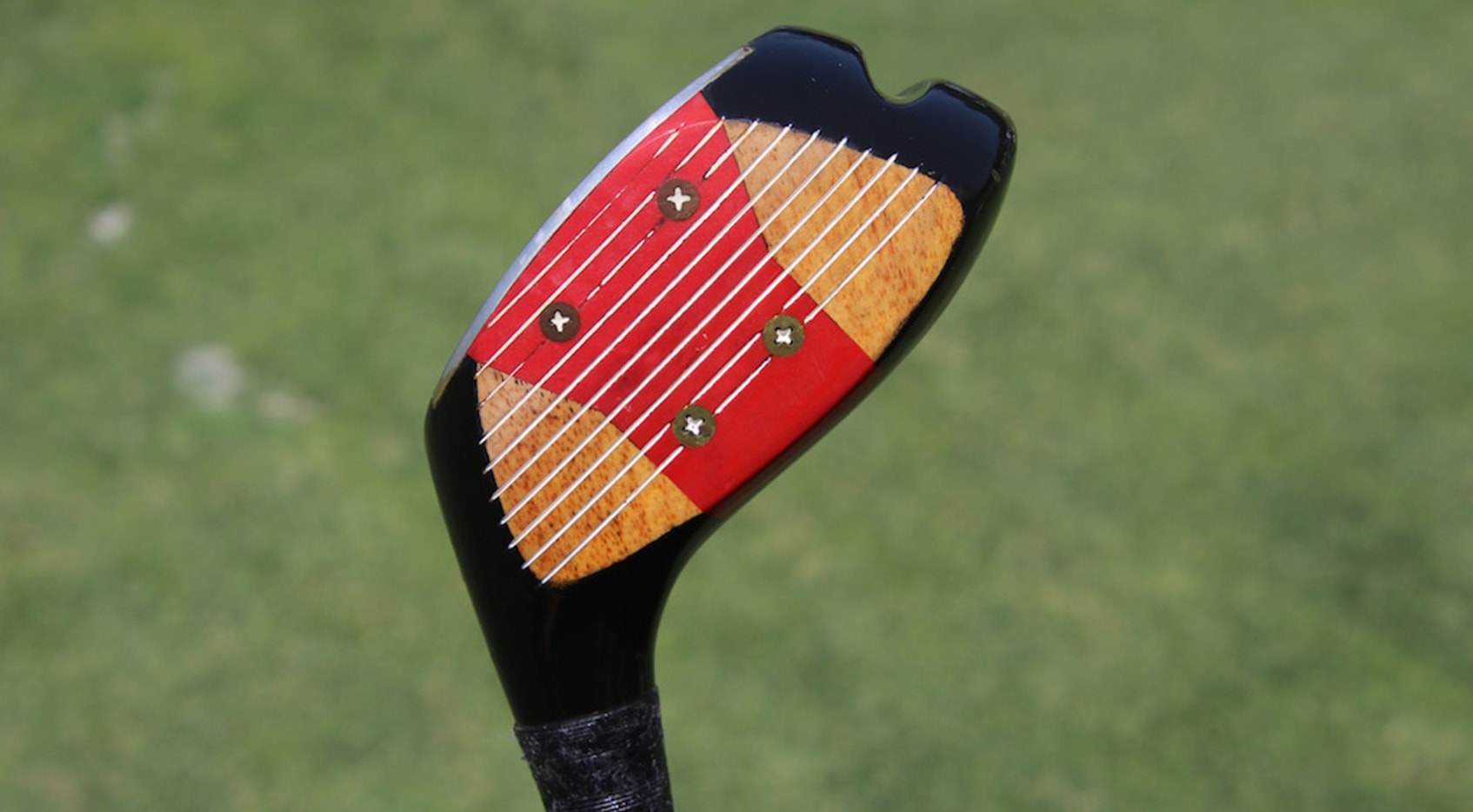 Quite the impressive feat for Rose, given Hogan's clubs are roughly 60 years old, and they're made with persimmon heads and steel shafts.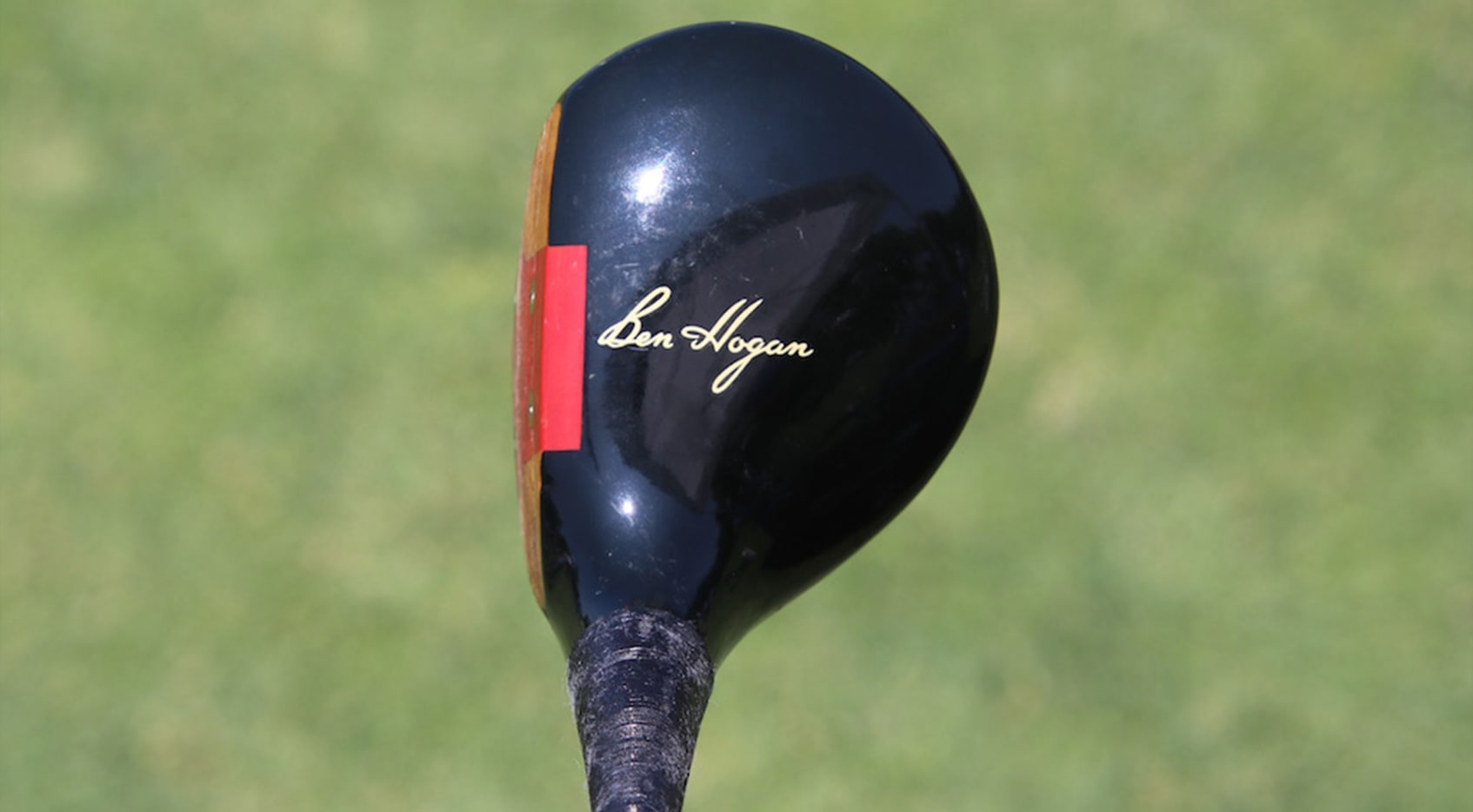 Also, keep in mind that the players were using today's modern golf ball technology. Compared to the soft-and-spinny golf balls from Hogan's day, the golf balls of today are made to reduce spin on long shots. That means the newer golf balls are a bit more difficult to keep in the air than in Hogan's day, especially with the low-lofted driver setups that Hogan used.
"The driver needs a bit more loft," Donald said with a laugh after flying one 241 yards and rolling out to 273. "I need a spinnier ball for that one, for sure."
Donald also commented on the "quite small" size of Hogan's 1-iron, which he flew just over 224 yards, rolling out past 246 yards. As you can see in the photo below, Donald isn't wrong – that's one small iron.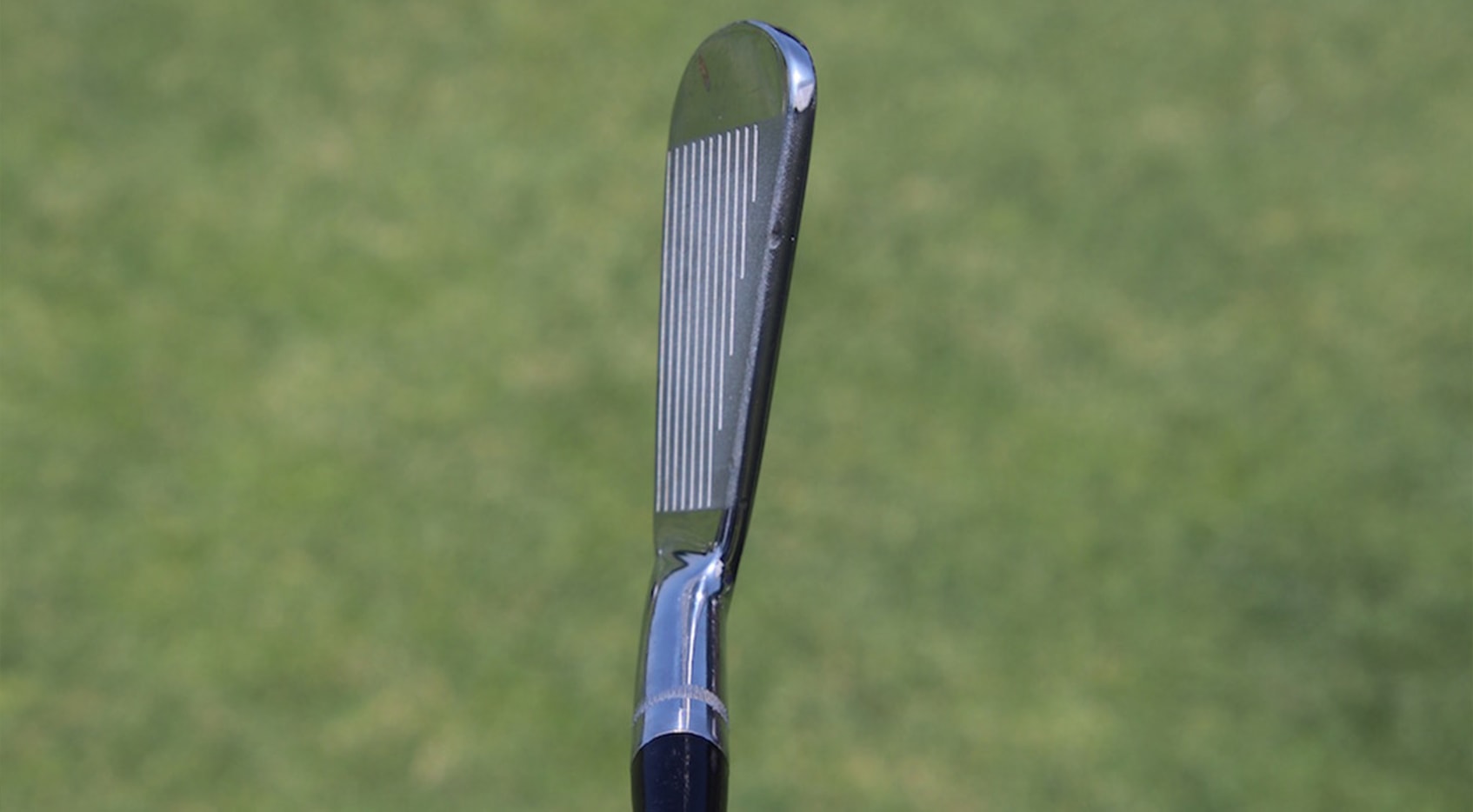 To learn more about the Ben Hogan Foundation, and how to get involved click here.
Ben Hogan's golf clubs at Colonial Country Club