Archive
Help and hope paved Marcus Byrd's winding road to Riviera
Marcus Byrd was 8 or 9 years old at the time, a basketball junkie who practiced Allen Iverson's signature crossover moves in hopes of following his favorite player into the NBA.
"I looked up to him in every way, just being an icon, being different, being one of the greatest to do it," Byrd recalls. "He definitely inspired me and that's what made me first pick up a basketball, really, and take it serious."
Byrd also loved golf, though, and his dad, Larry Byrd Sr., had been taking him to practice and play at Langston Golf Course in northeast Washington, D.C., since he was barely taller than the driver in his first set of plastic clubs.
And on this day, there was another icon on the property at Langston: Charlie Sifford, the first African American to play on what is now the PGA TOUR. Byrd had heard of Sifford, but the youngster didn't really grasp the depths of the discrimination Sifford faced or the hard-fought path he paved for others.
Larry Byrd did, though, and he encouraged his young son to introduce himself to Sifford, who had won twice on the PGA TOUR and would later be inducted into the World Golf Hall of Fame. Byrd was clutching a pen and a Langston scorecard in his hand.
"He was just sitting there having breakfast and it was a very cool moment, most definitely," Marcus Byrd recalls. "(I was) just a little kid and just walked up to him myself and I tried to act like I knew who he was, just based on what my dad told me.
"He gave me an autograph and told me to keep pushing."
Turns out, Byrd has done just that. And this week -- in what he calls a "full circle moment" – Byrd will be playing at historic Riviera Country Club in The Genesis Invitational, one of the TOUR's designated events, after receiving the Charlie Sifford Memorial Exemption. The exemption has been given since 2009 to a golfer with a minority background to recognize and encourage diversity in the game.
At Riviera, which was once the playground of Spencer Tracy, Katherine Hepburn and Dean Martin and now boasts Adam Sandler, Larry David and Tom Brady as members, Byrd will tee it up in an equally star-studded field that includes Scottie Scheffler, Rory McIlroy and Jon Rahm, the three most recent world No. 1s.
Oh, and don't forget. The man who set the standard for longevity at the top of the world rankings – Tiger Woods, the tournament host – is returning from his injury-enforced hiatus and will also be trying to win a record 83rd PGA TOUR event.
Woods and Byrd got a chance to chat on Tuesday morning between their back-to-back interview sessions and for Byrd, the meeting was a long time coming.
Woods hosted a PGA TOUR event played in the D.C. area from 2007-2018 and Byrd, a First Tee – Greater Washington, D.C. product, was often among the spectators at Congressional Country Club. One year, he went dressed in Woods' trademark Sunday red and black and waited by the end of the practice range hoping to get an autograph on a picture of the legendary pro. But Woods walked past him, his focus on the job at hand.
"Any other kid I feel like would've felt bad or been like, oh man, Tiger didn't notice me, and I got on his entire outfit," Byrd recalls. "But it just kind of inspired me and fueled me that he's handling business. He's playing in a PGA TOUR event, and the only way I feel like I'll be able to get his attention and be able to one day get his autograph is to play an event as well.
"And so, I told my dad, I said, one day he's going to have to sign my scorecard. One day we're going to play together. … It was just something that I used to help motivate me and help push me to get to where I am. That's just kind of how my dad was. He just wanted to find ways to just help motivate me to turn bad situations into good ones."
Larry Byrd died when Marcus was 23, two months after he turned pro. The elder Byrd loved golf, too, picking up the game later in life along with his brother and eventually carrying a single-digit handicap. They were regulars at Langston, and soon his son was, too.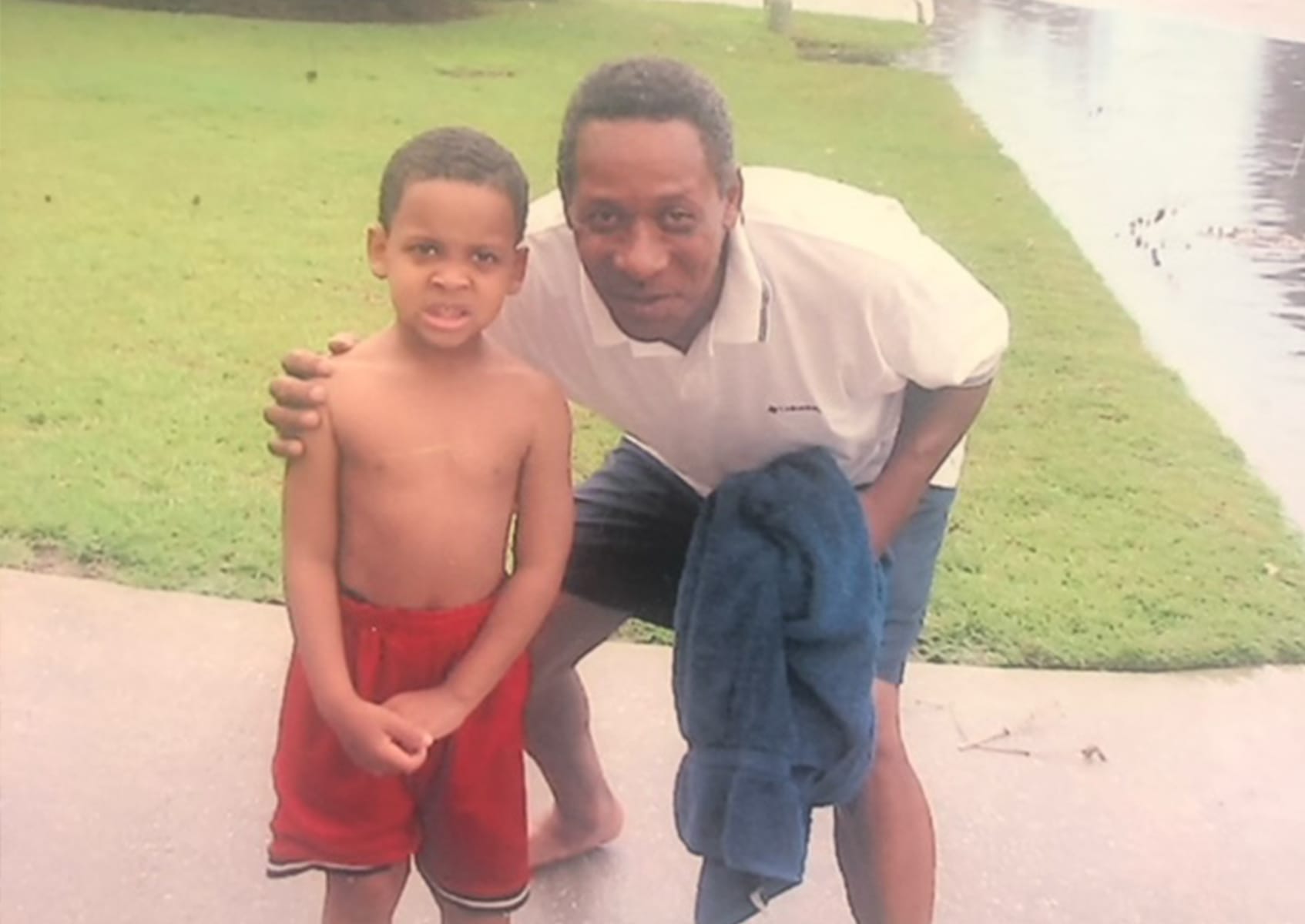 "I was his shadow, so wherever he went, I was there," Byrd says. "And that's what kind of grew my love and passion for the game."
Langston is named after the John Mercer Langston, a lawyer and activist who helped slaves escape on the Underground Railroad and later became the first African American elected to the House of Representatives from Virginia. Black pros like Jim Thorpe and his brother Chuck, Calvin Peete and Sifford were regular visitors.
"It was a place where a lot of history has been and it's always been a home for minorities to be able to come to," Byrd says. "So, it's been a real special place and it holds a lot of love in my heart for sure."
During the summers, Byrd was at Langston, which he calls his "second home," from sun-up to sun-down. His uncles and cousins played there. So did some of his best friends.
"My dad could go do whatever he needs to do, work, whatever … and he knew I was good," Byrd says. "I mean, I could get dropped off at Langston with $0 in my pocket, and I'll eat breakfast, lunch, and dinner. It was just that type of place, man. It was just home, and they wanted to see kids be there.
"They wanted to see kids fall in love with the game of golf, and as long as they don't see kids in the street, that was their way of giving back and making sure they kept us there. And I was just really fortunate to have that type of atmosphere around me growing up and growing up in this game of golf."
As he's grown older, Byrd has developed a friendship with Thorpe, one of five brothers (and 12 siblings) who grew up caddying at Roxboro (N.C.) Country Club where their dad Elbert Sr. was a greenskeeper. The three-time TOUR winner has become a mentor for Byrd, working with him on his short game as a kid and offering words of encouragement as he grew older.
"He says he was the only one that made it, but he definitely wasn't the best (of the brothers)," Byrd says. "That's just goes to speak how much talent has been in the African American culture and just how long minorities have been good at the game, but never had their opportunity to really showcase it at the highest level."
Byrd decided to put his NBA dreams on the shelf when he was a freshman in high school and found himself leading the state championships after shooting a first-round 69. He went on to finish second, but he realized golf was where his passion was and at his dad's urging went all in on the game.
The 25-yeear-old Byrd, who is the youngest of four children, also received considerable support from his mother, Karen Jefferson. During his sophomore year in high school, he moved with her to Atlanta where they could be closer to his sister and her child.
Jefferson is disabled after an automobile accident left her seriously injured and in a wheelchair. Her femur was broken in four places, she needed a new elbow – "her whole left side is metal," Byrd says –and it took her 18 months to learn to walk again. Jefferson's son, who was 9 when she was injured, calls her the "strongest" person he knows.
"She's been with me every step of the way," he says. "When I moved, she was at every golf tournament. … She didn't pick up a club, not once, had no idea what the game was. And then she did all her research. She did whatever she could to give me the opportunity to play in tournaments and get recruited and and live out my dreams.
"Without her, I wouldn't be here, and I wouldn't be in the position that I'm in right now. She's played just as big of a role in it as my father did, especially once I moved to Atlanta. I couldn't ask for better parents."
Once Byrd earned a scholarship to Middle Tennessee State, he found another support system in Whit Turnbow, who recruited him; Brennan Webb, who coached Byrd for three years before leaving to become the head coach at Tennessee, and Mark McEntire, who was the coach for his senior year. Byrd was part of two conference title teams in 2018 and '19, when he was named Conference USA Golfer of the year.
"I would be lying if I said that I would be the same player if I didn't go there and meet those people," Byrd says. "They developed me and taught me the things not only to be a big golfer, but to be a man. And that's just what I needed at that time, being far away from home and trying to live out a dream that me and my father had since I was little."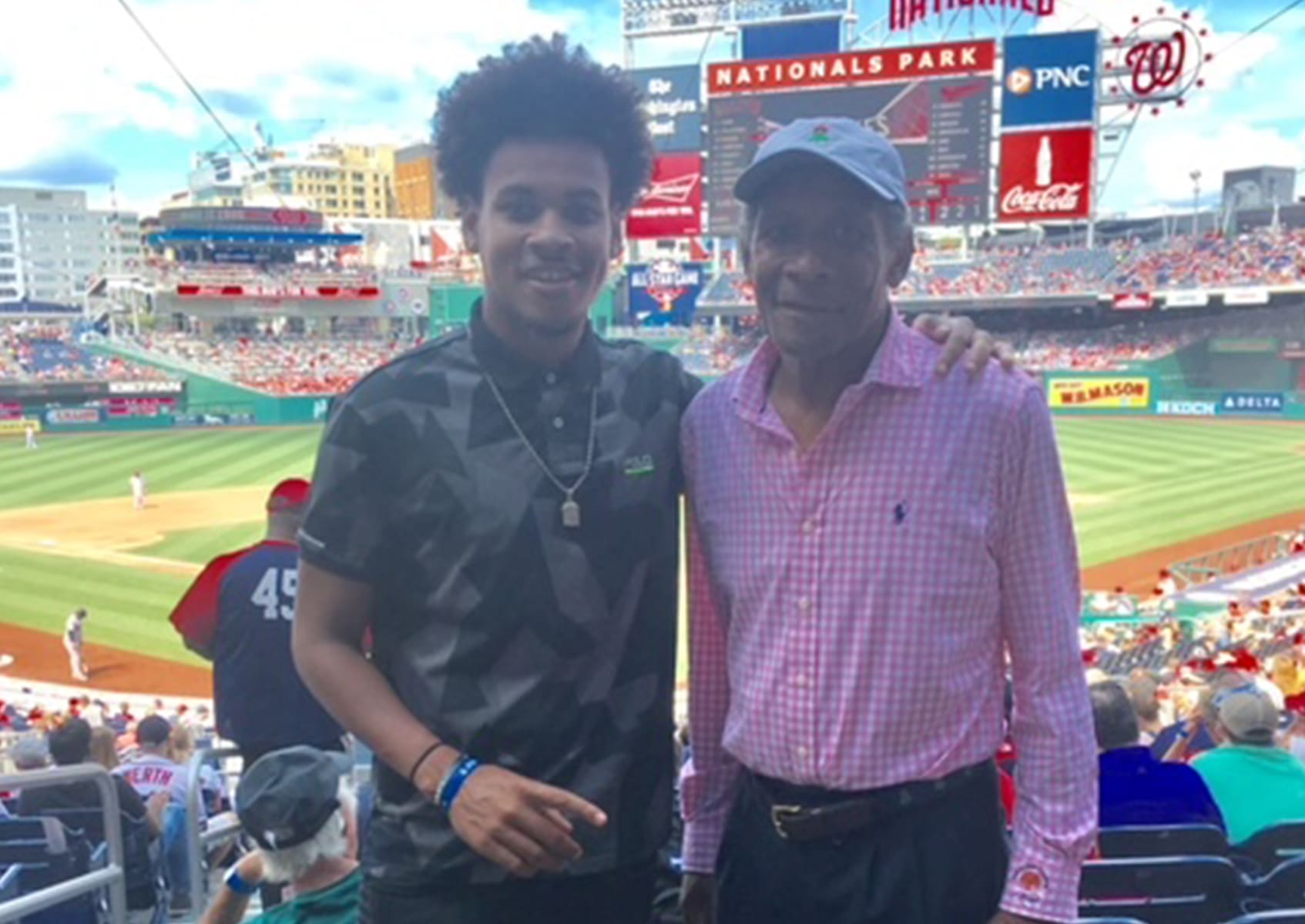 That dream is being lived out at Riviera where Byrd will make his second TOUR start in one of its highest-profile events. He also earned an exemption into The Honda Classic next week after winning the Farmers Insurance Invitational three weeks ago on the Advocates Professional Golf Association (APGA) Tour where he plays full-time. The $30,000 Byrd earned at Torrey Pines was the largest check of his career. This week he'll play for a share of $20 million.
Byrd played a practice round at Riviera on Tuesday with former FedExCup champion Billy Horschel, who he got to know after playing in the APGA event the Floridian hosts each of the last two years.
"He told me personally that he thinks I have the talent to play on the PGA TOUR and anything I needed just to reach out," Byrd says. "And he's been, he's been an awesome mentor, awesome guy to look up to. I feel like we have a lot of things in common with our determination and kind of wearing our heart on our sleeve when we play and, and how bad we want to win.
"Can't ask for a better guy to have in my corner, really."
Horschel remembers meeting Byrd on the day of the pro-am two years ago. He and the rest of the guys in the field had a putting contest – "I did not win," Horschel admits with a laugh – and the seven-time TOUR winner quickly learned Byrd has an engaging personality that enables him to easily connect with people.
"But you can see that he's a very competitive guy underneath that," Horschel says. "He's one of those guys that can sneak up on you because he could be joking around, and you sort of just take it for granted. Next thing you know, he's beating your ass in the game of golf."
As far as that game goes, Byrd has plenty of firepower, according to Horschel. Fine-tuning his short game and establishing consistency, particularly with his putting, will be key to take the next step. This week and next, Horschel hopes that Byrd can get comfortable with the traveling circus that is the PGA TOUR and let his natural ability take over.
"A lot of people love watching the PGA TOUR, it doesn't matter what level," Horschel says. "And so, when you get out here, you see the people you've been watching on TV, and you sort of got this perfect image that they're unbelievable players. And yes, we are good players. …
"But we still hit bad golf shots just like anybody else. We still miss a lot of putts. And so, you've sort of got to put that image of what you see on TV to the side."
Byrd's mom, grandmother, aunt and sister – all of whom he says have been his "lifeline" the last few years – will be in his gallery at Riviera. He says he knows his mom isn't going to "stop loving me no matter what I shoot they week" and their collective support will be huge.
And don't think for a minute the sacrifices Sifford made to help open the game to people of color isn't on Byrd's mind this week.
"That's what it's all about, right?" Byrd says. "It's about the game being inclusive and about giving kids hope. That's what I've always dreamed of, to make it to the PGA TOUR. To be able to sit here and see little kids who look up to me. They have a dream, and they want to be able to kind of do the same things I'm doing from where I'm from.
"It means more to me than just being a professional golfer. It's changing lives."