15D AGO
Justin Thomas adds longer driver to his arsenal at Fortinet Championship
The longer shaft could add an extra 15 yards to his drives
Justin Thomas has been front-and-center in the golf news recently after getting the Ryder Cup nod, mixing up his usual coaching team and posting about his swing tweaks on social media.
After his 2022-23 FedExCup Season ended early at the Wyndham Championship, Thomas has used his weeks off to prepare – and make some changes – ahead of this week's Fortinet Championship.
As GolfWRX.com learned on Wednesday in Napa, California, Thomas is also switching it up a touch with his equipment, too.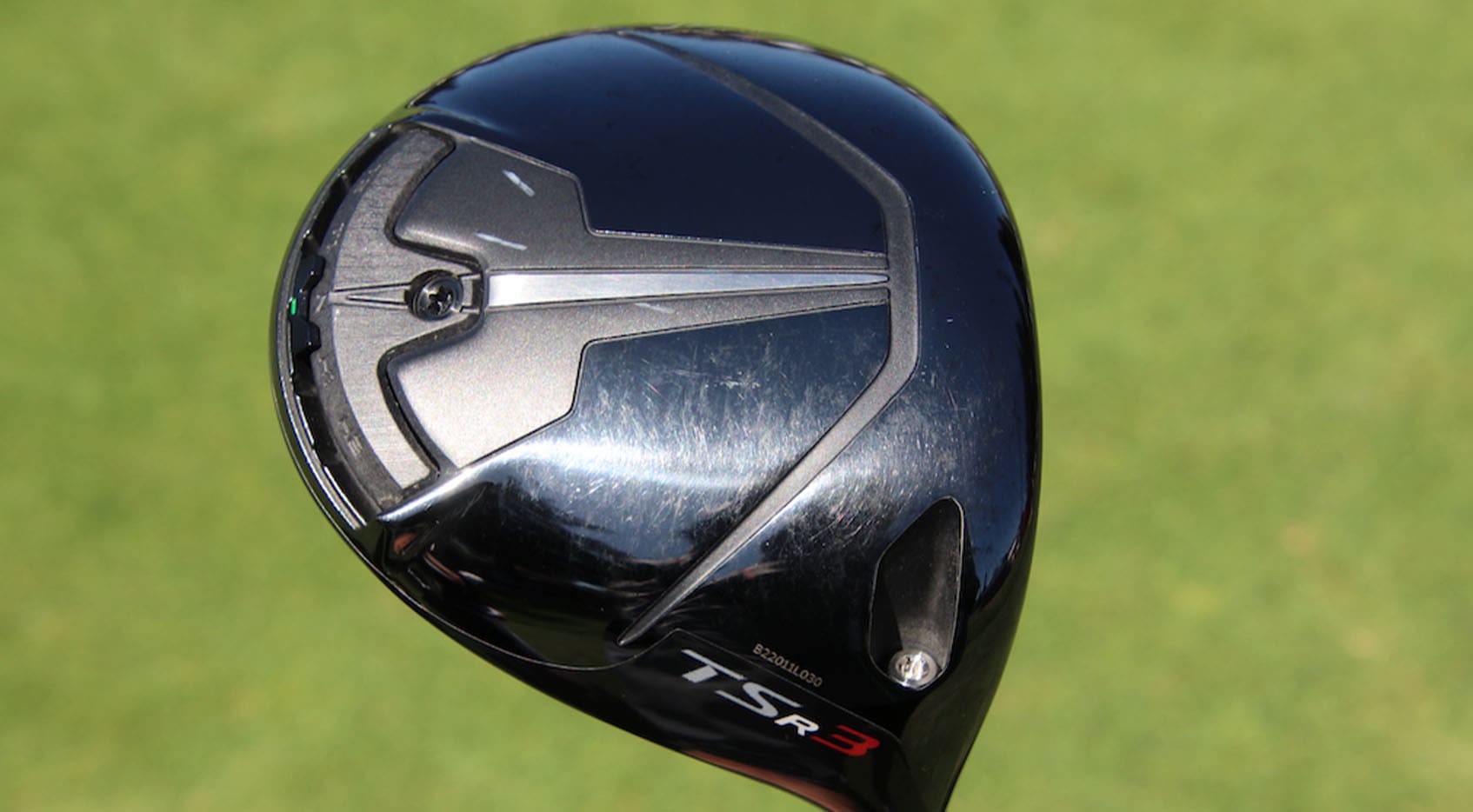 A closer look at Thomas' Titleist TSR3 10-degree driver. (GolfWRX)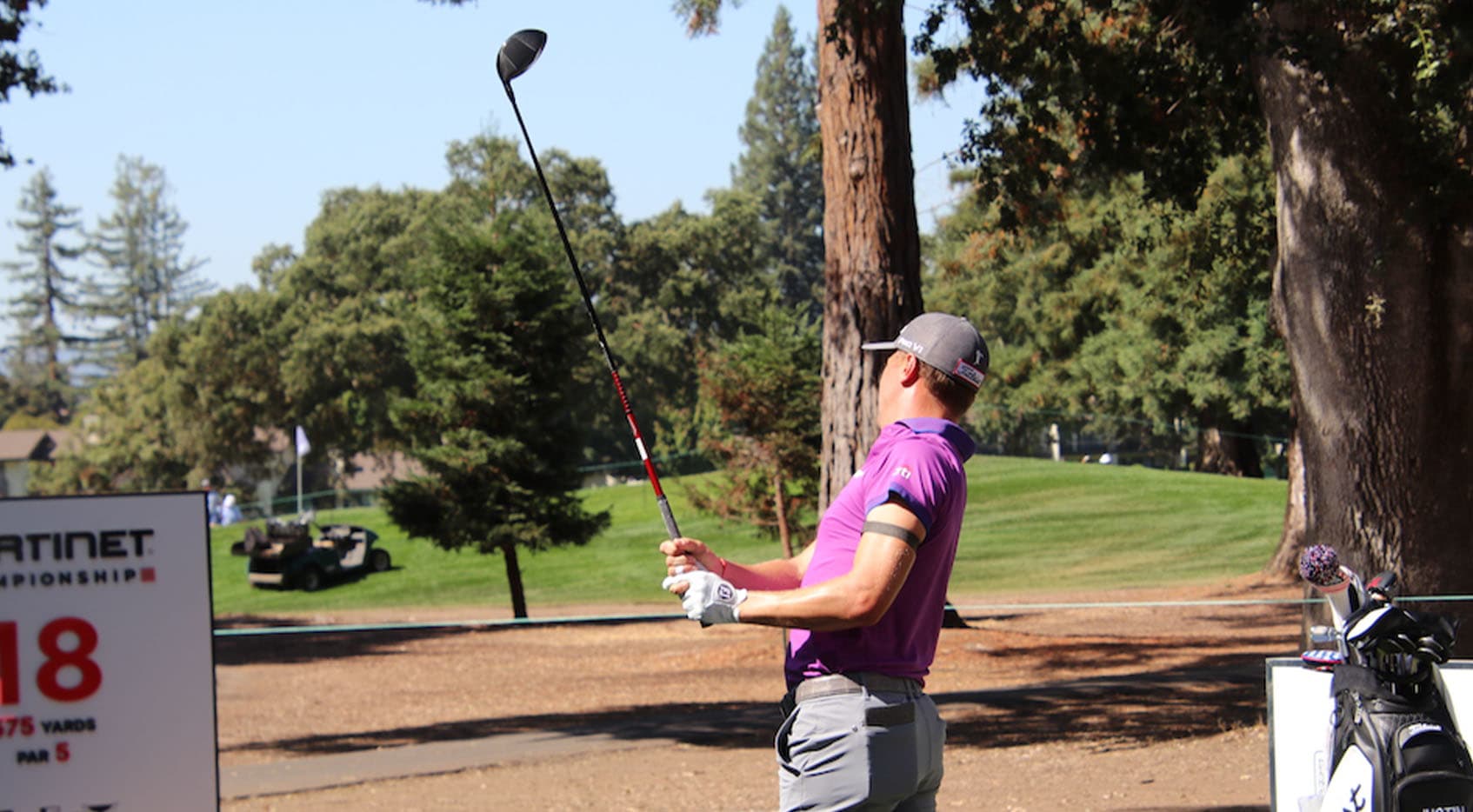 Thomas testing driver shafts at the Fortinet Championship. (GolfWRX)
That's Thomas' gamer driver, and based on his press conference on Wednesday, that isn't likely to change from week-to-week.
He has, however, added an additional, longer driver option to his arsenal. While the head of the long driver is still Titleist's TSR3 10-degree head (with the same D1 SureFit hosel setting), the longer Graphite Design VF 5X shaft makes the new driver measure 45.625 inches.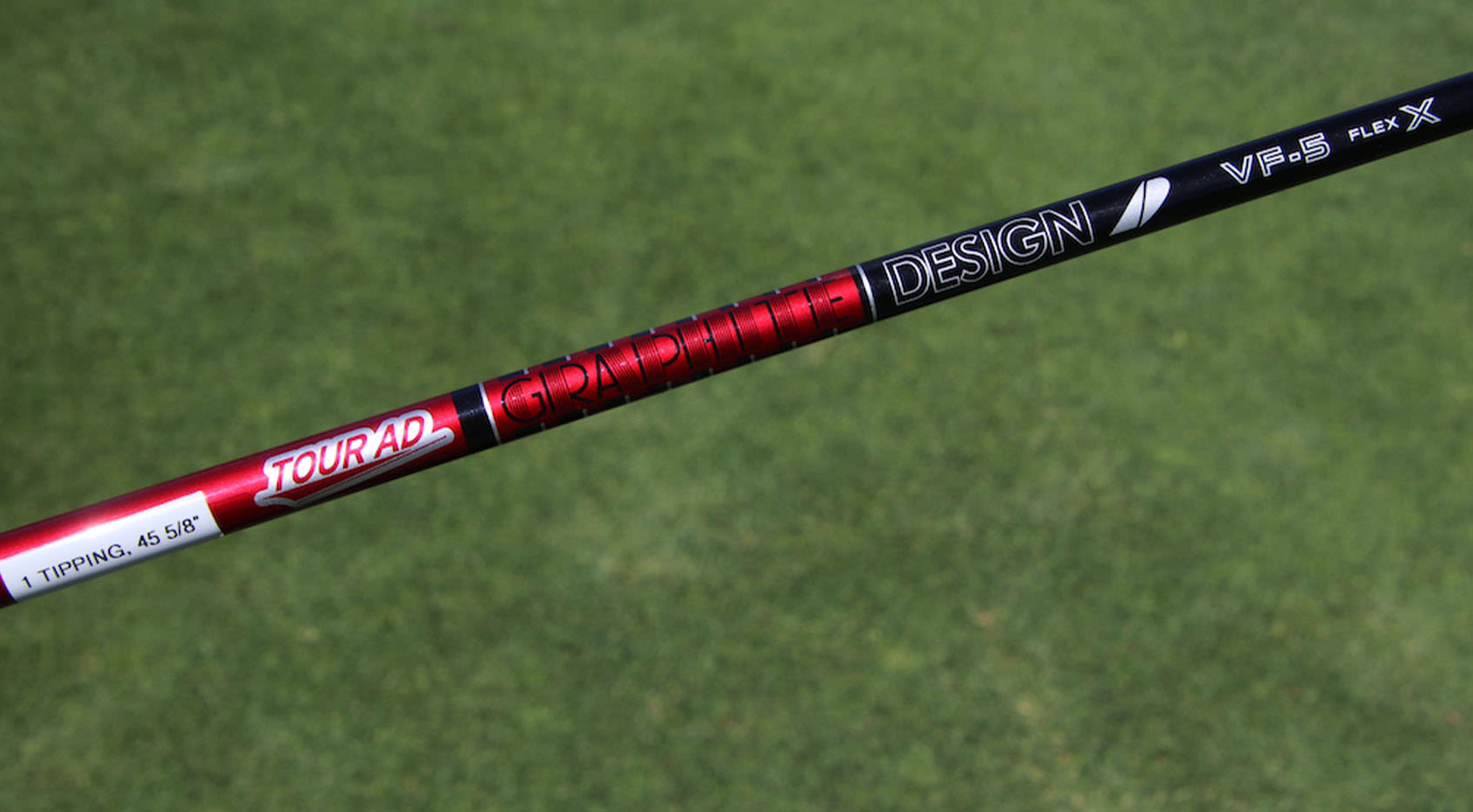 A closer look at Justin Thomas' Graphite Design VF 5X shaft. (GolfWRX)
According to Thomas, the new shaft helps him pick up big distance compared to his usual gamer driver.
"I wanted a longer driver option to have," Thomas said in his Wednesday press conference in Napa. "I wanted something to where maybe I travel with it every week and it's like maybe I use it five times a year, maybe I use it once, whatever. It's just three-fourths of an inch longer, but it's an instant 2 or 3 mph club speed [increase], and it goes quite a bit further.
"It was just something I wanted to have…we kind of screwed around and [Titleist Tour rep J.J. Van Wezenbeeck] sent me some stuff in the mail, but hadn't done like a proper fitting for one, because I know my driver's great. It works how I want it to…I've driven it really, really well with the longer driver actually the last two weeks using it," he continued. "So I don't know. I mean, I'm going to go hit some balls and make a decision. It will be most likely just end up using my gamer, but it's just something that I've -- I just wanted to have more than anything, and I was hitting it really good the last couple weeks and I'm like, well, maybe we'll end up playing this more than we thought, but we'll see.

"It's an instant 3 to 5 [mph ball speed increase]. You know, when I hit it hard, hit that hard high one, it's a 15-yarder, which is a nice thing obviously to have."
Thomas is still unsure if the longer driver setup will be in the bag for competition this week, but it's certainly an interesting development to keep an eye on, especially with the upcoming Ryder Cup. Given the relatively reduced risk of a wayward tee shot in Match Play compared to Stroke Play, a longer driver option could see action in Italy, if it doesn't in Napa.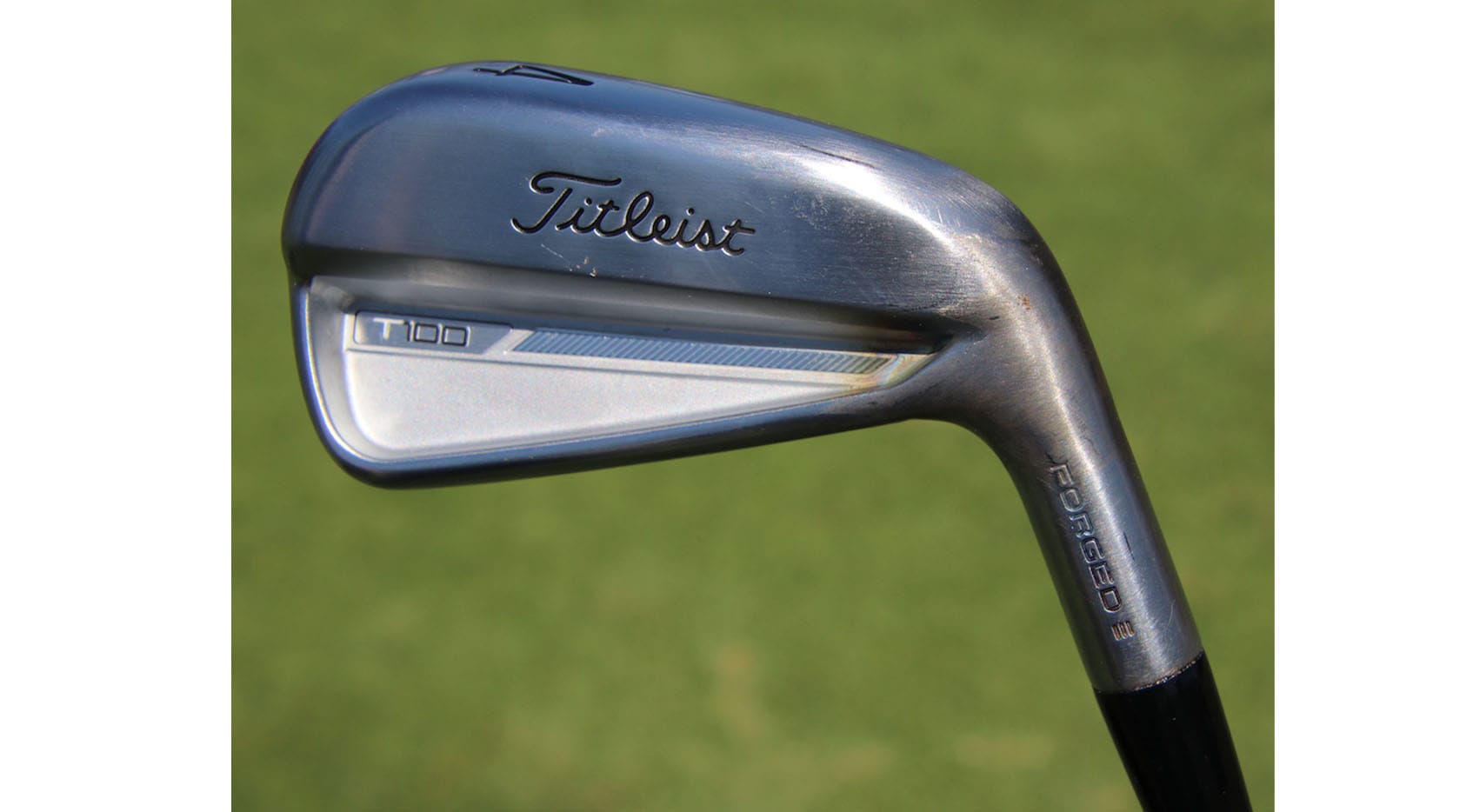 A closer look at Thomas' 4-iron. (GolfWRX)
Additionally, Thomas is testing out a new Titleist T100 4-iron, which has a custom weld job near the hosel that reduces the offset to zero, according to his club fitter and Titleist Tour rep J.J. Van Wezenbeeck.
Speaking about Thomas' custom set of 621.JT blade irons in 2022, Van Wezenbeeck elaborated about Thomas' offset preferences.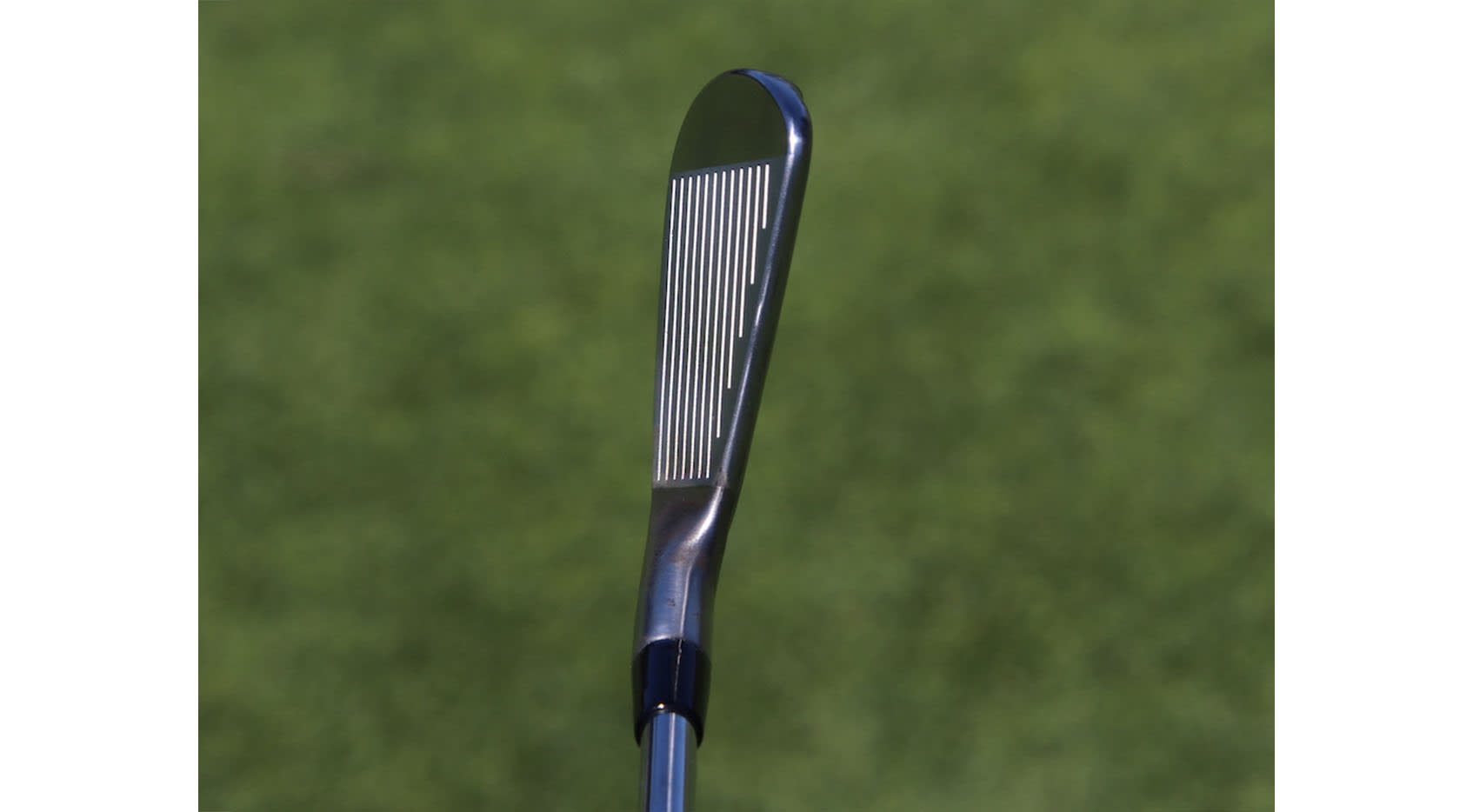 A closer look at Thomas' 4-iron address. (GolfWRX)
"The biggest thing is we're always trying to work with our TOUR pros on finding things that will help them play better," Van Wezenbeeck told GolfWRX.com.
"Justin's been an important part of that feedback loop in our development of muscleback irons over the years. Throughout his career with Titleist, we've taken his feedback, talking to him about sole design, toe shape, etc. So, as we brought (620 MB) prototypes to him, he was able to provide feedback and he really allowed us to move that into what became the 620 MB. Based on what we looked at over time, one of the facets he likes is no offset. Not a little offset, but none. Literally zero offset, so the leading edge and the hosel are in-line with each other. That's obviously not something preferred by all players, so what we were doing for the 620 MBs for him was bending the offset out."

Thomas isn't yet positive about what his 14-club setup will look like on Thursday at the Fortinet Championship, but he's ready and willing to switch things up in the name of improvement, and he's added two new weapons at his disposal this week.