Augmented Reality
---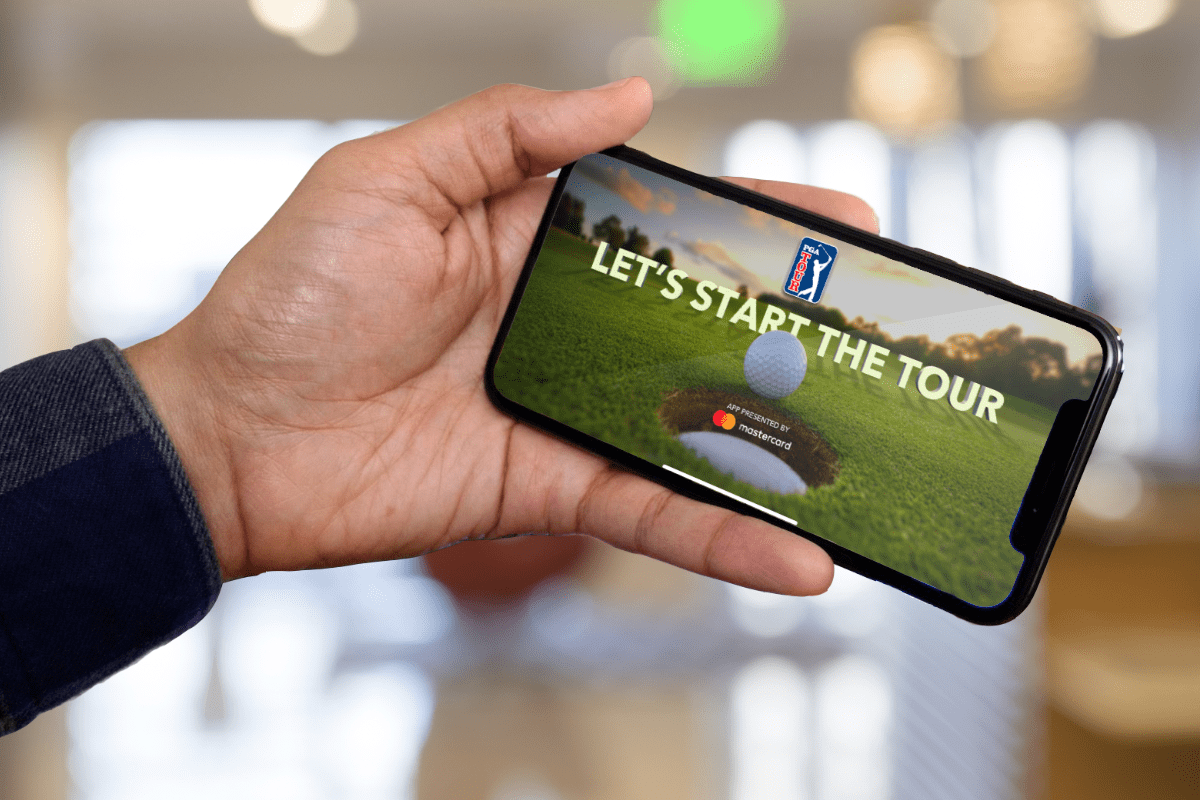 PGA TOUR AR is a free augmented reality app that offers access to the most unique experience in golf!
Follow along with the action at home by projecting a model of some of the PGA TOUR's most interesting holes onto any surface. Watch real-time shots appear on the hole during live competition.
Keep checking the PGA TOUR AR app over the next few months to look for new tournaments and holes as well as new features and functionality.
After you install the app to your device, any flat, horizontal surface, from a kitchen counter to coffee table to a picnic table or a park bench can be turned into a place where you can view and interact with 3D models of tournament holes.
Once you've decided where to place the model, select the tournament and hole you'd like to view. Choose from 6 different tournament locations:
Now that you've got a place to play, it's time to pick your favorite players. Select up to 4 players to compare their shots or if the tournament is live, watch the current pairing play through the hole.
Zoom in and rotate the model to see more details of the course such as greens and sand traps.
*app supports iPhone 7, 8, X and iPad Pro models