18D AGO
Q-School pressure hits different, just ask Scottie Scheffler
Final Stage of Q-School to award TOUR cards to top five and ties; will be contested at Dye's Valley Course at TPC Sawgrass, Sawgrass CC
It was the final day of 2018 Q-School, Scottie Scheffler facing an up-and-down from short right of the green on the par-4 18th hole at Whirlwind GC outside Phoenix. Now the world's top-ranked player, Scheffler at the time was a relatively anonymous rookie out of Texas.
On a seemingly nondescript December afternoon, Scheffler's situation was defined. Get up and down from 50 feet to secure guaranteed starts on the Korn Ferry Tour for the next year. Fail to do so? Head into a season of alternate lists, Monday qualifiers and writing letters seeking sponsor exemptions.
Flash forward a few years. After winning the 2022 Arnold Palmer Invitational presented by Mastercard, on the strength of a savvy par after driving the ball behind a tree on the 15th hole at Bay Hill, Scheffler was asked if he could recall a bigger par save in his career.
"Probably not," Scheffler said. "No, probably not."
Then he paused and reconsidered.
"Actually, there's one," he said. "I got up-and-down my last hole in Q-School … and I probably felt more pressure over that one than I did at Bay Hill, just because you're kind of fighting for your career. It's a little bit of a different environment."
Beginning this fall, the stakes at Q-School will be upped a notch. The top-five finishers and ties at Final Stage of the newly named PGA TOUR Q-School presented by Korn Ferry will earn 2024 PGA TOUR membership, marking the first Q-School since 2012 to offer direct TOUR access.
The next 40 finishers and ties will earn guaranteed starts on the 2024 Korn Ferry Tour (25 and ties subject to the third reshuffle; remaining finishers within the category subject to the second reshuffle), with the remainder of Final Stage finishers to receive conditional 2024 Korn Ferry Tour membership.
It was announced Tuesday that Final Stage will be contested in northeast Florida, Dec. 14-17. The field will play two rounds at Dye's Valley Course at TPC Sawgrass and two rounds at Sawgrass Country Club. Golf Channel and Peacock will broadcast eight hours of live weekend coverage at Final Stage, as well.
Scheffler felt that strongly about the final hole of Final Stage, without any direct TOUR implications. He knew the outcome would shift the course of his career as it was.
With TOUR cards now available, expect things to ratchet up.
"I think it's a good opportunity for guys," Scheffler said. "It's pretty grueling to go through Q-School, especially if you start at First Stage like I did. It's a long few months.
"I think it's a good opportunity to give the guys a reward there at the end; I think more opportunities for guys to get out here is better. You want to reward good golf, whatever it is."
Players who earn TOUR cards via the top-five and ties at Final Stage will certainly have earned their stripes, as Scheffler knows firsthand. He started at First Stage in October 2018 in Garland, Texas, then navigated Second Stage that November in Mobile, Alabama – all prior to Final Stage in December in Arizona. The process requires consistent play across multiple months in various conditions.
Registration information, as well as a complete list of exemption categories, sites and competition dates for each stage of PGA TOUR Q-School presented by Korn Ferry, will be announced in June.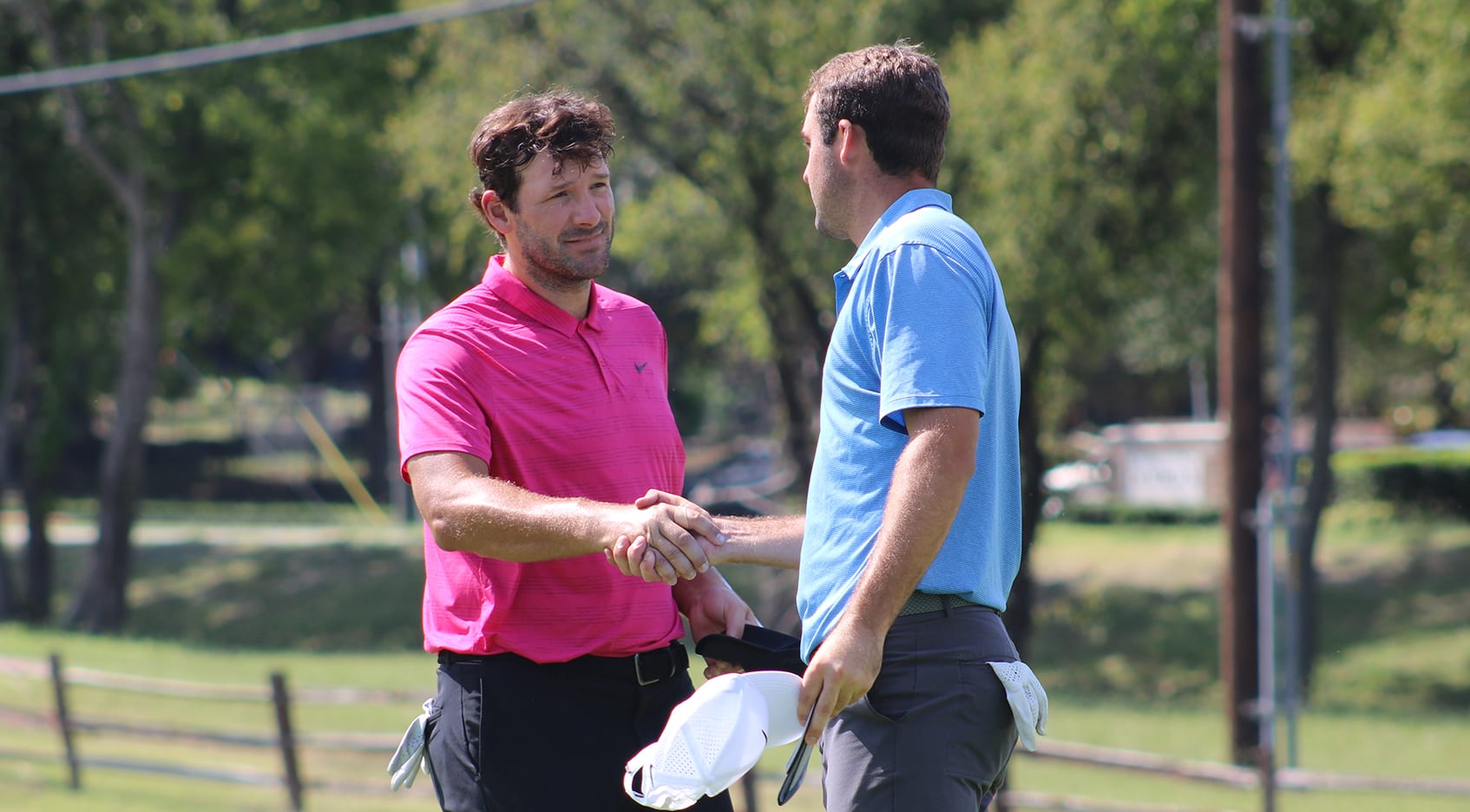 Scottie Scheffler began First Stage of 2018 Q-School alongside Tony Romo. (Preston Smith/PGA TOUR)
You can't back your way into a TOUR card at Q-School. The host sites at Final Stage wouldn't allow that, anyways. Sawgrass CC hosted THE PLAYERS Championship from 1977 through 1981 and currently hosts the prestigious John Hayt Invitational, a college event with its most recent medalist being Vanderbilt's Gordon Sargent, who was 15 under through 54 holes but seven strokes clear of second place. Dye's Valley Course hosted the Korn Ferry Tour from 2010 to 2015, including the Korn Ferry Tour Championship from 2013 to 2015, with the winning score never exceeding 14 under. The course also hosted the circuit's Return to Golf event in 2020 after the pandemic hiatus; Luke List won at 12 under.
TPC Sawgrass might be best known for the Valley's companion Stadium Course, longtime host of THE PLAYERS Championship, but Dye's Valley has been known to pack its own punch.
"They're both hard," once said Roberto Castro, who has shot both a competitive 63 at Stadium and 62 at Valley. "You've got to stripe it off the tee."
"I think they're both great tests," added five-time TOUR winner Jonathan Byrd. "I'm impressed with the Valley Course. It's a nice, solid golf course; it's challenging; it's probably a little more difficult off the tee … overall, the Valley course is just a more straightforward golf course."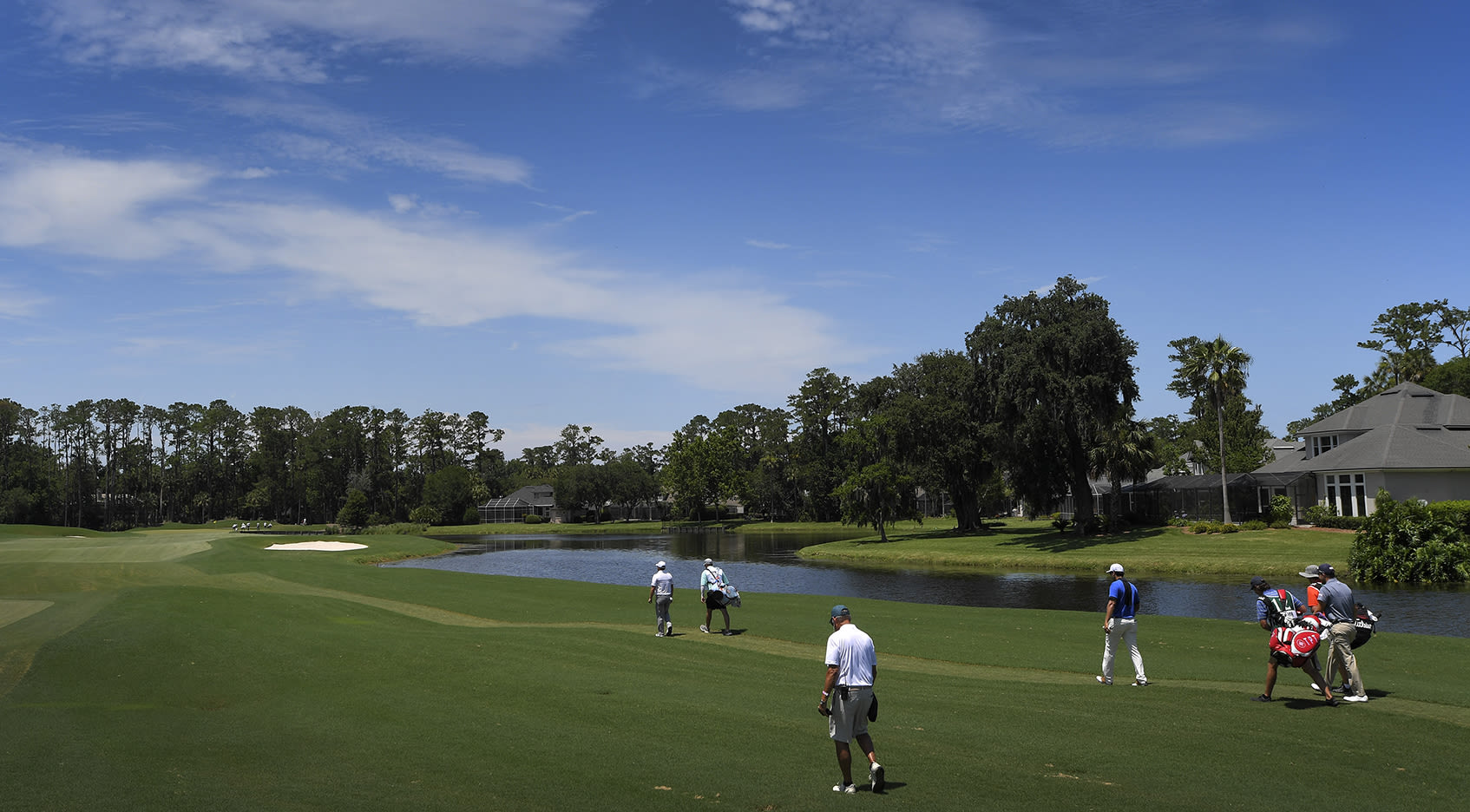 Dye's Valley Course at TPC Sawgrass will provide a demanding test at Final Stage of Q-School. (Stan Badz/PGA TOUR)
After a decade of Q-School providing solely Korn Ferry Tour access, there will be an added wrinkle of game-planning for the potential of a TOUR card. Take it from Scheffler – securing guaranteed Korn Ferry Tour starts is no small thing, and spots in those next 40 and ties will be highly sought after. But there's a certain TOUR carrot on offer after 72 holes.
Justin Thomas competed in 2013 Q-School, finishing T32 at Final Stage at PGA West in California to earn guaranteed Korn Ferry Tour starts in 2014. He joined the likes of Max Homa, Tony Finau and Daniel Berger in advancing through Q-School, then earning their TOUR cards and becoming TOUR winners.
It all started at Q-School, an event with its unique implications.
"You rarely go into a tournament trying to finish top-40," Thomas remembered earlier this year. "When guys would ask me any advice, I'm like, 'Just go try to win the golf tournament, because if you try to win the tournament and you don't achieve that, you're going to be pissed off that you finished 30th' … whereas 30th is good in this situation, because you achieved what you tried to do, and that's get a card.
"So I think (top-five for TOUR cards) will help some of the top players. I just know that I personally, I struggled with it. It was a very weird thing to go into a tournament trying to finish a certain position versus every tournament I tee it up in. Yeah, I feel better some weeks than others, but my end goal is still to try to win that golf tournament."
Q-School has always offered various levels of a "win," and the top-five cutoff will provoke abundant drama and emotion. But the same goes for the next-40 in line.
It's why Scheffler recalled the stakes so vividly, after all.
"All I have to do is par 18," Scheffler said. "I hit it right down the middle, had like 125 yards to the pin, and I hit the worst wedge shot that I've ever hit in my entire life, like a snap-hook, 150-yard shot that went like 25 yards from the pin. I was on a downslope kind of chipping back to the green, and I'm like, 'How did I end up here?' There's all that pressure of what I'm going to do the next year and those thoughts start coming in, and I ended up chipping it pretty close and tapping it in.
"I would say that one, I probably felt a little bit more pressure just because the stakes were a little bit different."
And they're only getting heightened.
KP
Kevin Prise is an associate editor for the PGA TOUR. He is on a lifelong quest to break 80 on a course that exceeds 6,000 yards and to see the Buffalo Bills win a Super Bowl. Follow Kevin Prise on Twitter.