Archive
Rory McIlroy on his new Frankenstein-like wedges and putter setup in Charlotte
---
---
Written by GolfWRX

GolfWRX.com
At the Wells Fargo Championship – which is McIlroy's first PGA TOUR start since missing the cut at the Masters – he was right back where he left off.
According to McIlroy, who spoke with GolfWRX.com on Tuesday ahead of the Wells Fargo Championship, the two-week break allowed him to get comfortable with new custom wedges, and he switched back to his previous putter with a new custom grip on it.
"It's just been nice to have a few weeks off to sort of tinker around at home, and get comfortable with some stuff," McIlroy said.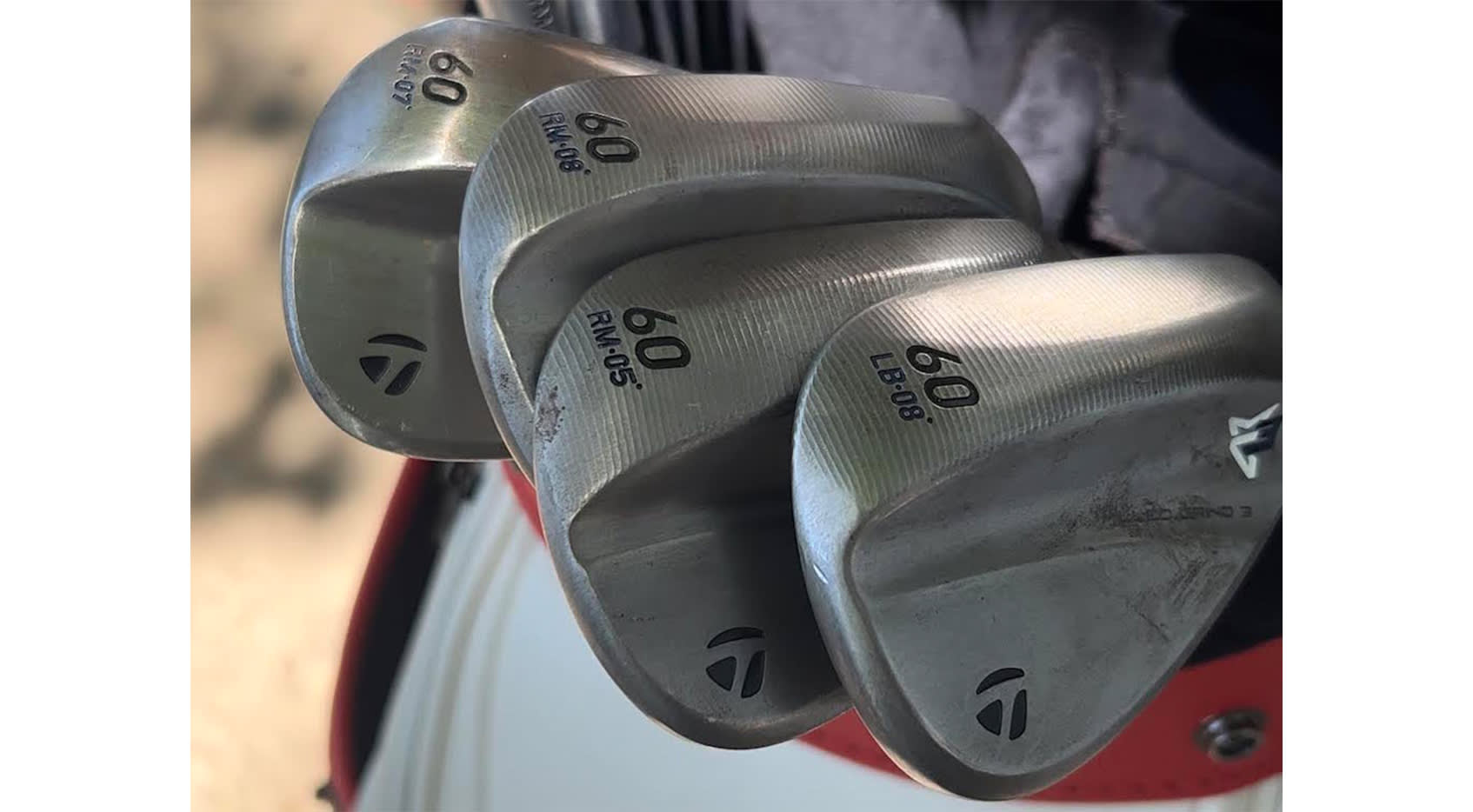 On Tuesday at Quail Hollow Club, McIlroy had a number of different TaylorMade MG3 lob wedges in the bag, each with slightly different sole grinds and bounce options for him to use in different conditions. All things considered, it was a bit of a surprise to see McIlroy switch back to TaylorMade wedges, since he's been using Titleist Vokey wedges since the end of 2022.
After working with his TaylorMade team for six or seven months, however, McIlroy was able to combine different design characteristics from wedges that he's used in the past, in order to make new wedge designs with the head shape, leading edge, and sole grinds that he wanted.
"TaylorMade worked on some wedges for me," McIlroy said. "They seem to be performing really nicely. They're sort of a combination of [wedges] that I've had previously, like a little bit of [design] from the Nike wedge, a little bit of [design] from the Vokey wedges, just sort of trying to blend them all together into the components that I like between the two, and coming up with something that's a little bit of a blend of both, which I think [TaylorMade has] done really well."
McIlroy has a discerning eye, and as a current TaylorMade staffer, he was able to work closely with the company's club makers to craft the perfect wedges for him.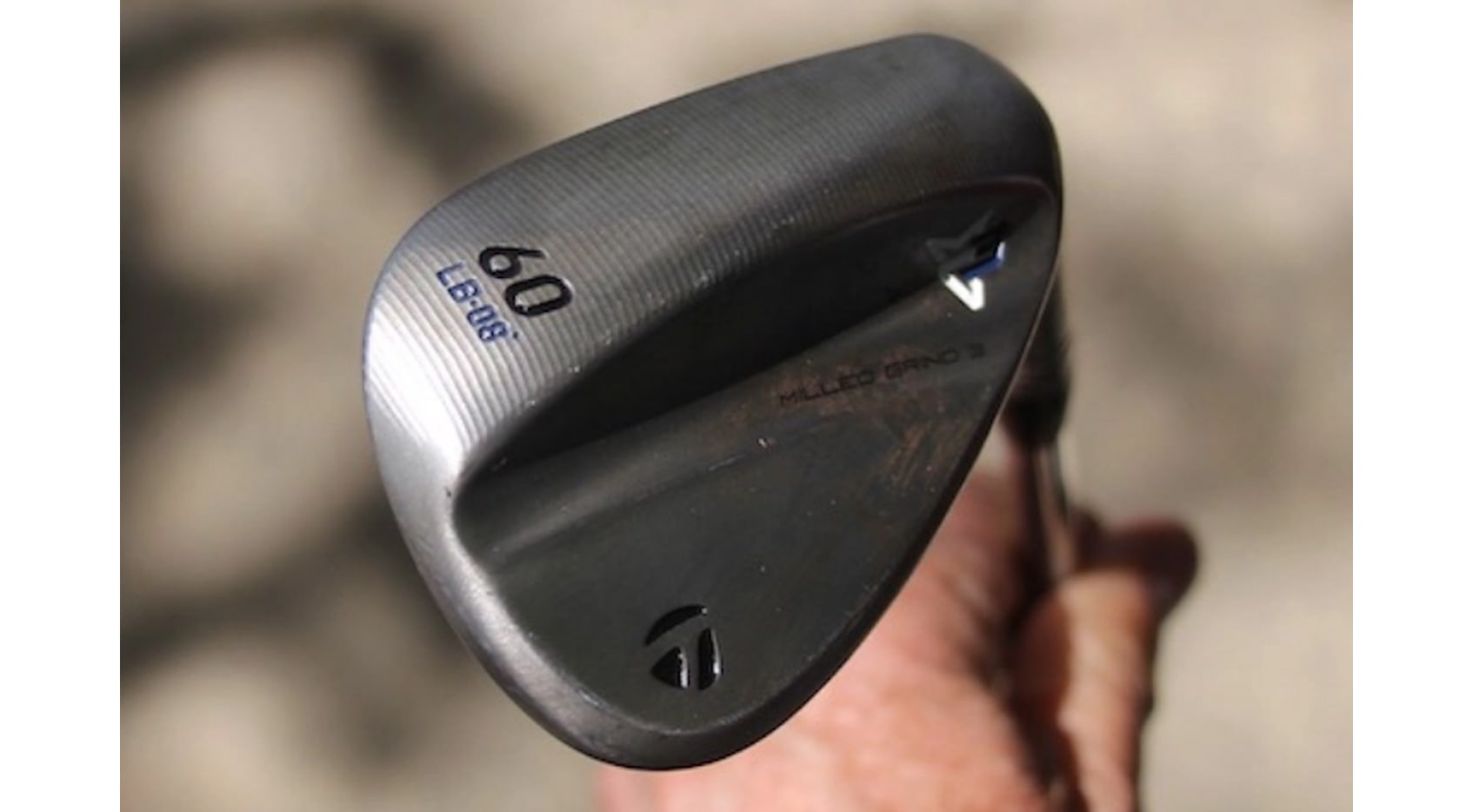 First, a very brief refresher on McIlroy's wedge history.
Back in 2013, he signed with Nike Golf and began playing Nike wedges that were designed and crafted by Mike Taylor, an esteemed club designer that has worked with the likes of Tiger Woods, David Duval and other popular Nike staffers. Taylor is known for creating a style of wedge grind that's versatile in different playing conditions and also versatile when the player uses different face angles from their playing position.
After Nike halted operation of its hard goods in 2016, McIlroy eventually signed with TaylorMade Golf in 2017, and he switched into TaylorMade wedges.
Now, his months-long project with TaylorMade has reached a conclusion, and he's set to use the new custom TaylorMade MG3 54- and 60-degree wedges this week. This time around, the TaylorMade wedges take design inspiration from his previous Nike, Titleist, and TaylorMade wedges.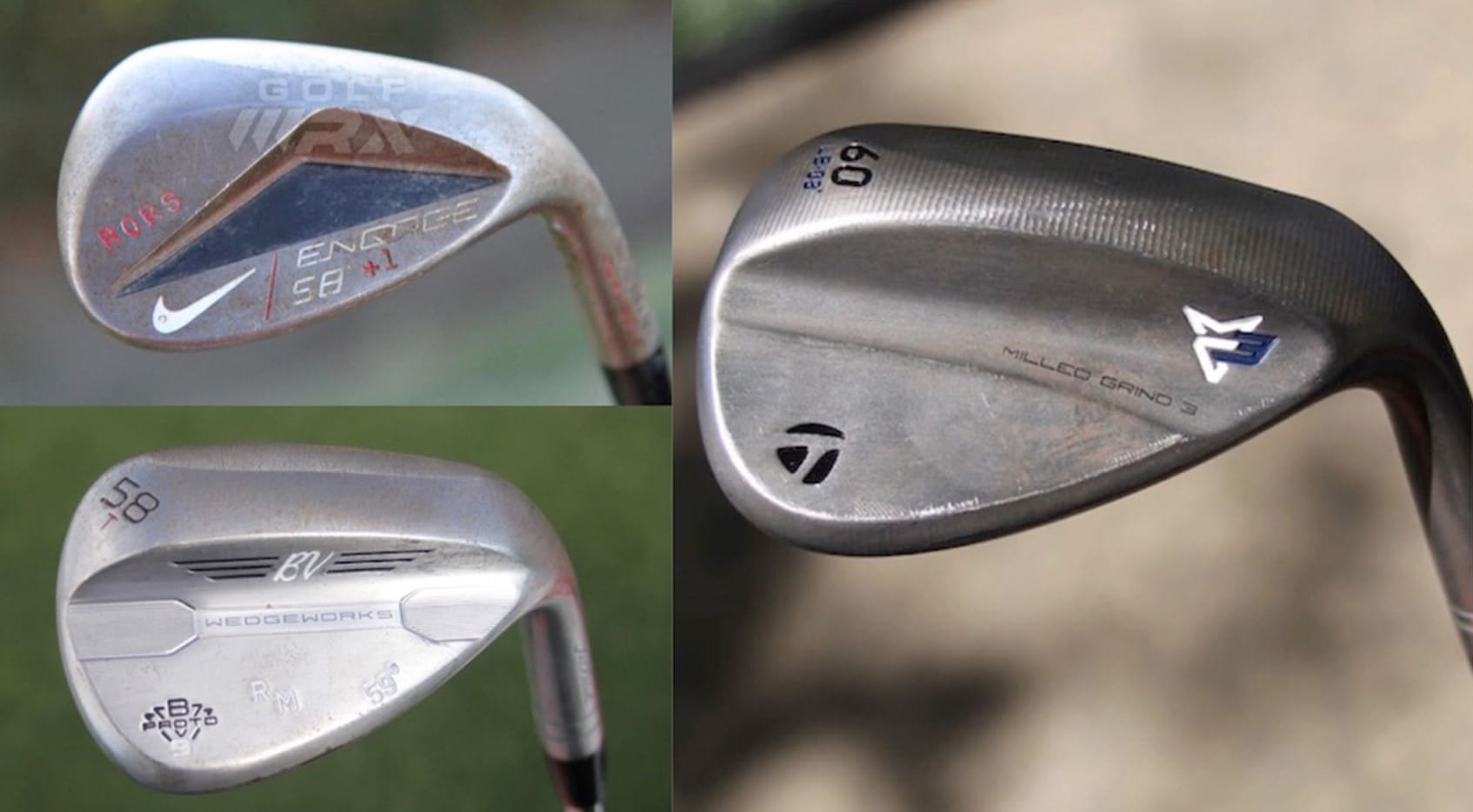 "That [LB-08] sole I'm probably going to use this week is a sole that I've used quite a lot over my career," McIlroy said. "It's like that dual-sole M grind … all of my Nike stuff was sort of that sole, as well. It's a sole I'm really familiar with, even into the TaylorMade days; that's what I've primarily used … I think that Mike Taylor grind is good for all conditions. It's sort of one where, if you go to the British Open it could be good, and if you go somewhere like Oak Hill in a couple weeks – it could be soft [conditions] – it could be good there, too. It's quite a versatile [grind], where some of the other soles are more specialized for real tight [grass], or the wide one that's better for Bermuda, or whatever it is. It's nice to have options."
When asked if the 2022 Vokey wedge switch had an effect on TaylorMade now making McIlroy these custom wedges, the 23-time PGA TOUR winner said: "It's certainly not the reason I was doing it, it's more, you know, these are some things that I like, and it's not as if I didn't perform well with them, but obviously when an equipment company that you're sponsored by sees that, they want to do the best for you. We've put our heads together, and I think we got to a really good place."
As for the putter, McIlroy is back to what he calls "old faithful."
Rory McIlroy switches putters before Wells Fargo
It's a TaylorMade Spider Hydro Blast mallet putter, which he used for years before switching into a custom Scotty Cameron blade putter for the 2023 WGC-Dell Technologies Match Play and the Masters.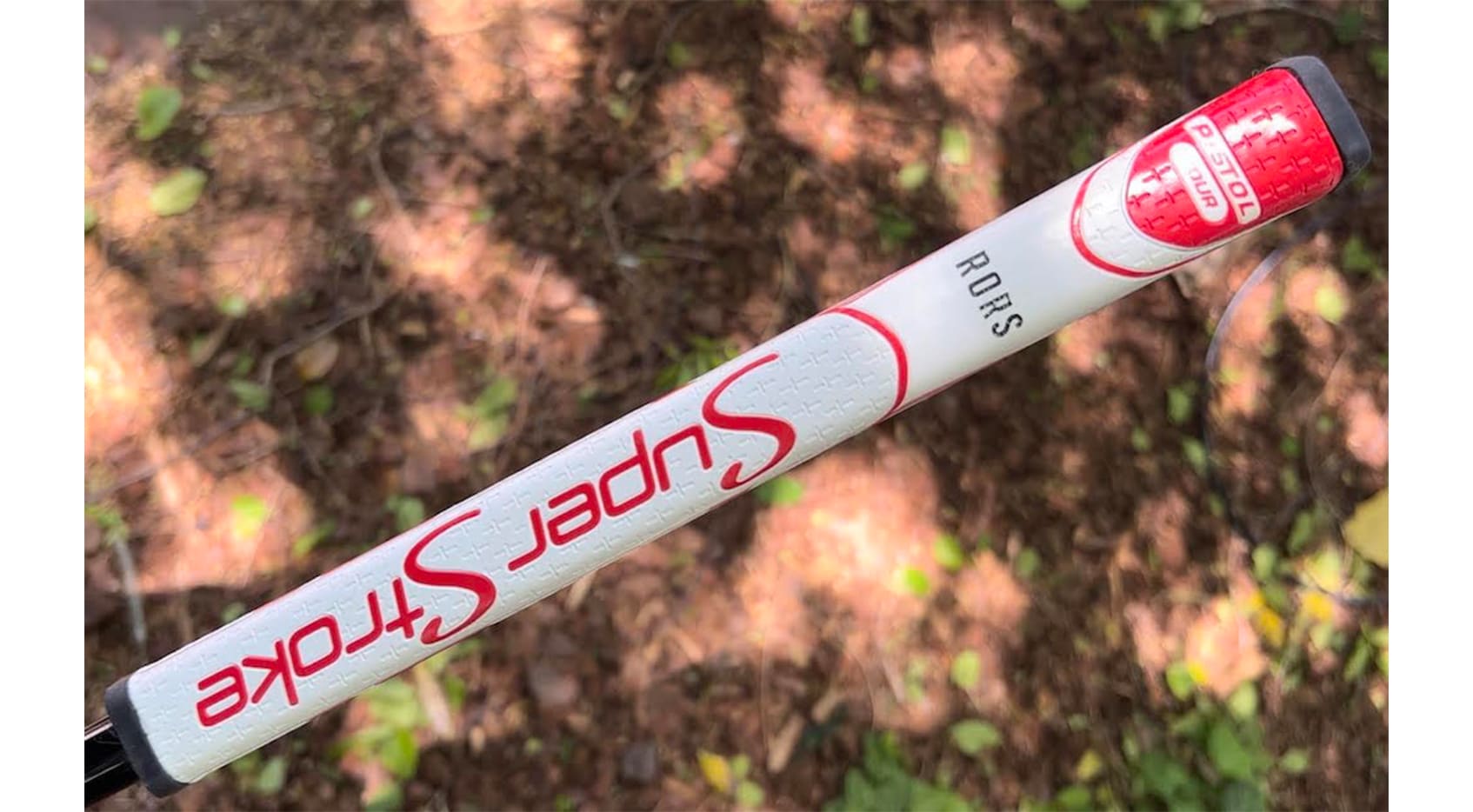 His familiar TaylorMade mallet putter is back in the bag this week, but it's now equipped with a new, red SuperStroke Zynergy Pistol Tour "Rors" grip.
After two weeks off, McIlroy will put his recent equipment tinkering to the test at Quail Hollow Club for the Wells Fargo Championship.