Archive
Michael Block discusses his decade-old irons, and a $50K offer for his 7-iron
In just one weekend, Michael Block transformed from a relatively unknown PGA teaching professional in Southern California, who was charging $150 per lesson, to a household name in the golf world.
What's in the bag with PGA Professional Michael Block
Block's historical performance earned him an exemption back to the PGA Championship next year at Valhalla, to go along with a $283,333 paycheck in prize money. The dream didn't stop there for the club pro, though. Block also received a sponsor's invite to the Charles Schwab Challenge this week at Colonial Country Club, and the RBC Canadian Open in June.
On Tuesday, ahead of the Charles Schwab Challenge, GolfWRX.com caught up with Block to ask him about the TaylorMade Tour Preferred MC 7-iron (2014 model) that he used to make an ace on Sunday at Oak Hill.
Michael Block on offers to sell 7-iron after PGA Championship ace
Block revealed that he currently has a $50,000 offer for the club – in addition to a slew of other money offers – but he said the PGA of America wants the club to display, too, since it's become a part of golf history. Block said he doesn't know yet where the 7-iron will end up, but for now, it's still in his bag this week for the Charles Schwab Challenge.
The 46-year-old also explained why he continues using TaylorMade irons from 2014.
"I know what they're going to do," Block told GolfWRX.com. "Period. It's not because they go further. It has nothing to do with anything. I've played a whole bunch of other TaylorMade irons. The new MCs. They feel great and everything else, but these, as you can see with most of my irons and my wedges – my putter's over 20-years-old – once I have something that I know what it's going to do, especially under these circumstances, under pressure. When there's pressure, you need to know exactly what's going to happen, and every time I've ever tried to put new things in under pressure, it's failed."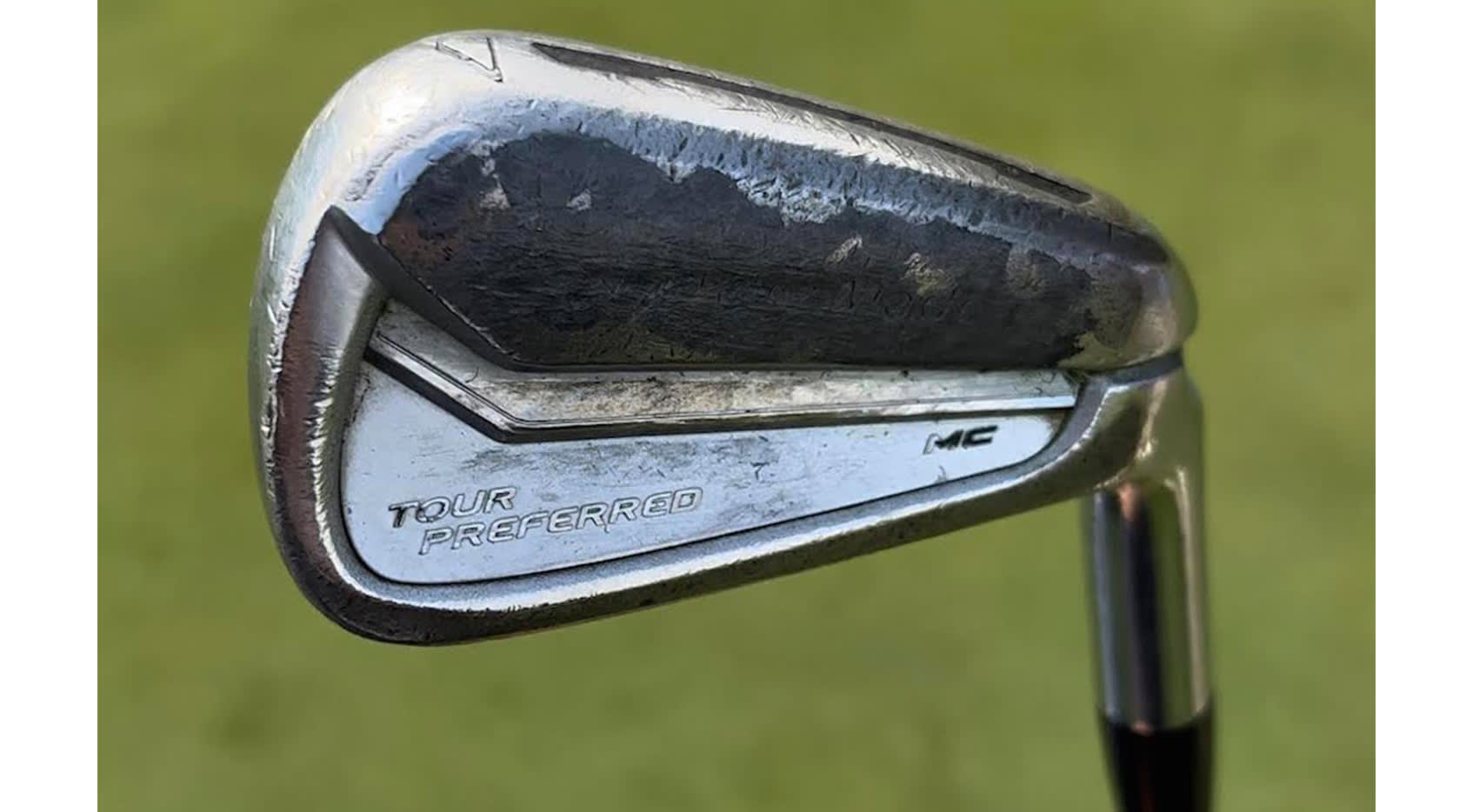 Block said he applied the heaps of lead tape to the back of his irons "maybe 4 or 5 years ago," because they started to feel a bit light to him. (Lead tape is a common weight-adding substance on golf clubs.) Now, the lead tape has been on the irons for so long that it appears ingrained into the metal itself.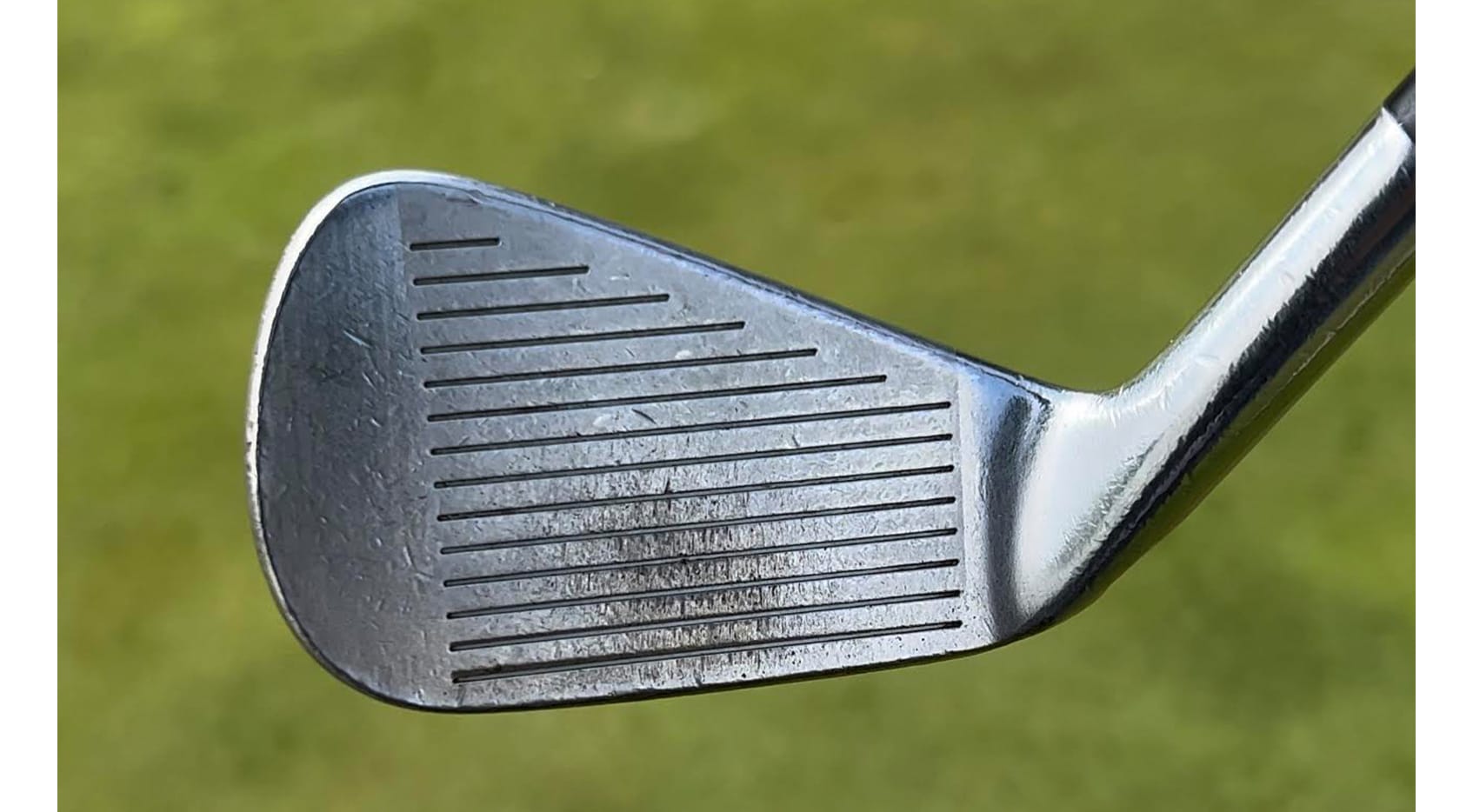 He's also ingrained a mind-blowing wear mark on the face of the 7-iron from years of repeatedly hitting the center.
Overall, Block's bag setup is an eclectic mix of old-and-new, consisting of new TaylorMade Stealth 2 metalwoods, a Stealth UDI driving iron, Milled Grind and MG3 wedges, and a 20-year-old Odyssey White Hot 2-ball (Tour Filled) putter.