Archive
First Tee teams up with Chubb Classic presented by SERVPRO for the Champions Challenge
At last week's Chubb Classic presented by SERVPRO, an impressive contingent of young golfers were provided invaluable experience. For the 16th consecutive year, the Golf to Paradise – First Tee Champions Challenge returned to Naples to coincide with the PGA TOUR Champions event at Tiburón Golf Club.
TiburónTen First Tee participants – chosen from five First Tee chapters around the country, including First Tee Naples/Collier – congregated in Southwest Florida for the three-day tournament, in conjunction with the Chubb Classic presented by SERVPRO.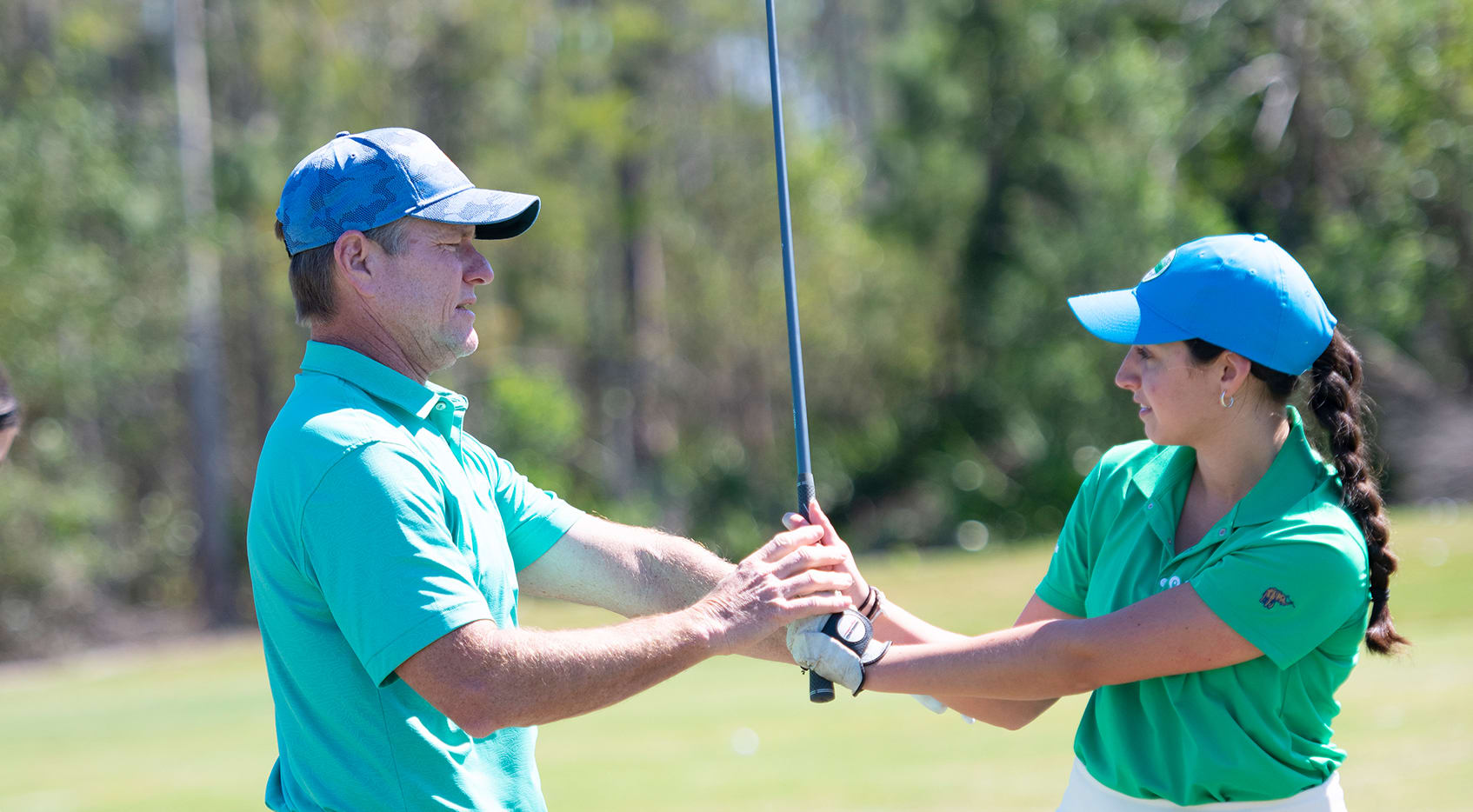 The staple of the three-day event was three nine-hole rounds of competition on three premiere Naples golf courses. Monday featured teams competing in a better-ball – four-ball at Tiburón Golf Club's Gold Course, while participants played in a scramble Tuesday at Royal Poinciana Golf Club. Wednesday's final round was contested under a modified alternate shot format at The Club at TwinEagles.
Even with their competitive juices flowing, everyone involved with this year's event found a soft, but inspired, spot for an area still in recovery from Hurricane Ian in 2022. They also took to heart what will undoubtedly become lifelong friendships.
"My favorite part of this challenge is connecting with friends from other chapters around the country, having a good time with them and playing good golf," said co-winner Amelia Alonso of the First Tee – Naples/Collier chapter. Alonso's winning partner was fellow chapter member, Ariana Petrovic.
Interestingly, Alonso won this year's edition of the Golf to Paradise – First Tee Champions Challenge the year after her brother, Julian, won the 2022 event.
"It feels very good to be champion alongside my brother," Alonso said. "I love golf just like him, so it's nice to have that connection."
"This was an incredible week for our kids and our chapter," said Kyle Harris, First Tee – Massachusetts Director of Operations. "This is our first time here and we are so thankful to have been invited and that we were able to come and take advantage of this opportunity."
"For 16 years now, chapters just want to be here," said Cindy Darland, Executive Director, First Tee – Naples/Collier. "They see the impact and camaraderie that takes place, beyond just golf. It's astounding. This week every year is also about making lifelong friends and connecting with kids from other chapters. A lot of the kids stay in touch for the rest of their lives."
In one instance, two young men who met at one of the first Golf to Paradise – First Tee Champions Challenge events went on to become college roommates.
Driven by the goal to give the kids in from out of town a true Naples experience beyond just the golf, at the onset of the week Sunday, all competitors were treated to a catamaran ride into the Gulf of Mexico.
"The kids had a great time exploring the area, mingling with kids from other chapters and meeting other folks they probably wouldn't have ever been able to otherwise," said Harris. "Also, playing golf at amazing golf courses, in incredible weather on grasses they've never played was special. It was just an overall wonderful experience."
On Monday evening, the teams got to hear from – and meet – the gala's guest speakers, PGA TOUR Champions players Bernhard Langer and Jeff Maggert.
Over the course of this special week each year, at least one community service project comes baked into the agenda. On Tuesday of this year's event, all participants helped clean up garbage and debris that remained from last year's devastating Hurricane Ian.
"We include that community service aspect into the program every year," Cindy said. "We believe it's important to give back to community and get to see even more of the community."
After the Tuesday morning beach clean-up and afternoon competitive of golf, the group experienced the gulf, where they dined from food trucks as another way of maximizing the Florida experience and helping boos the economy.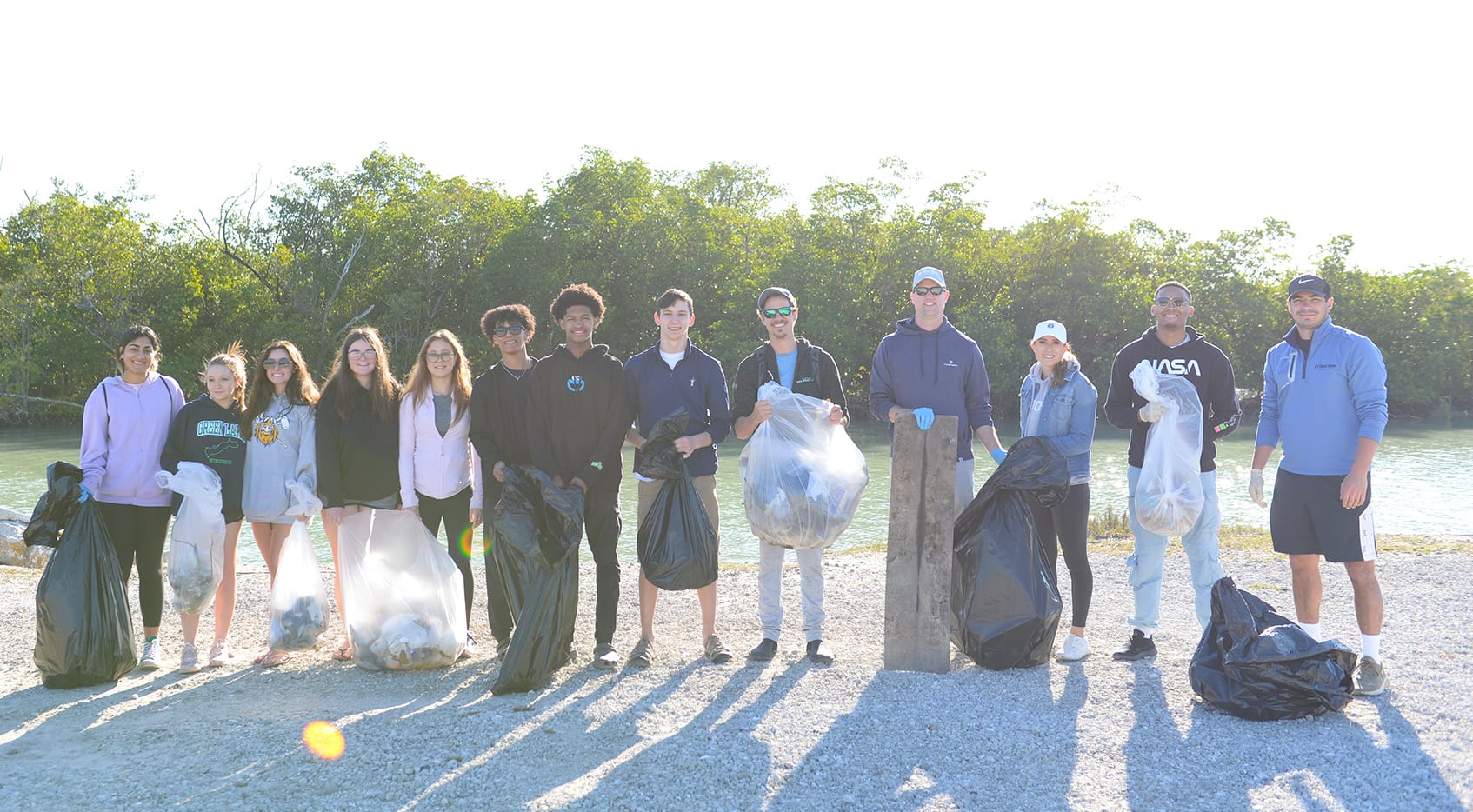 "There was the community service aspect, networking and friendships to the golf itself," added Harris. "It really was a fantastic trip. We cannot wait to come back."
At the heart of every successful operation is a group and/or individual who puts heart and soul into every aspect of the mission. For First Tee – Naples/Collier, that support has come from Darland.
"I've lived in Naples for more than 30 years and used to run a junior program," Darland said. "I was eventually asked in 2006 if I would be interested in bringing First Tee to this area. I told them I would be honored to do so. Sixteen years later, we're bigger and stronger than ever.
In fact, the local First Tee – Naples/Collier chapter is about to be home to a brand-new Learning Center.
"We never looked back," Darland said. "We started with 30 people and now we're reaching 1,000 people every year. It really took the whole community. None of it could have happened without the volunteers, sponsors and donors, as well as the offering of courses. That's just some that helped make it happen."
"Helping these kids have these experiences has had a huge impact on my life," Darland added, fighting back tears. "Besides raising my own family, this is the most rewarding thing I have ever done. To see these kids get into it or come back years later to acknowledge how fortunate they were to have the program… well, it means everything."
So, while the outcome of the 16th annual Golf to Paradise – First Tee Champions Challenge didn't fill any bank accounts, it did one better. It filled the hearts and minds of competitive and caring young men and women who've taken away new perspectives, new friends and an enhanced competitive spirit.
"Regardless of who wins the trophy for the best golf that week, it's all more about the cheering for and supporting one another," said Darland. "Winning the trophy isn't the big prize. Meeting, getting to know and becoming friends with other kids from all parts of the country is what it's really all about. That's the big prize."