Archive
Sörenstam to reunite with Wilson in special pairing celebrating 20 years since historic PGA TOUR start
In 2003, Annika Sörenstam became the first woman in more than 50 years play in a PGA TOUR event at the Colonial in the Dallas/Ft. Worth metroplex. At the event, she was paired with Dean Wilson and Aaron Barber for the opening rounds connecting them as part of the storyline moving forward.
Today, officials at the Invited Celebrity Classic presented by Choctaw Casinos & Resorts have announced that Wilson has accepted a sponsor's exemption to play in the PGA TOUR Champions event and will be paired with Sörenstam as she competes in the celebrity portion of the three-day competition as the tournament celebrates the 20-year reunion of this historic moment in golf in the Dallas-Ft. Worth area.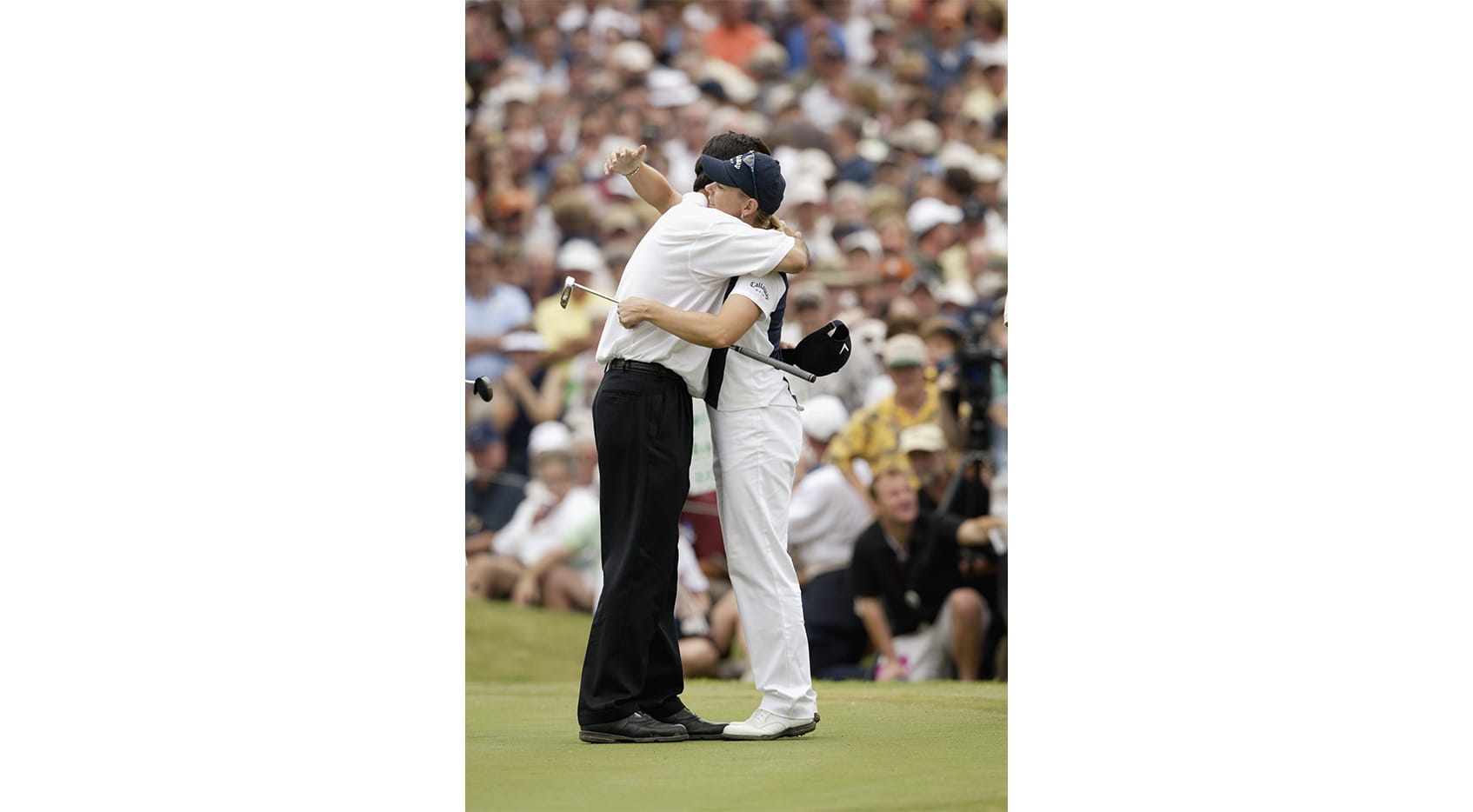 MEDIA AVAILABILITY: Wilson and Sörenstam will conduct a joint press conference at Las Colinas Country Club on Thursday, April 20 at 10:00 a.m. CT. Credentialed media are invited to attend the press conference.
The second annual Invited Celebrity Classic presented by Choctaw Casinos & Resorts is a unique official PGA TOUR Champions tournament with a field of 78 PGA TOUR Champions players and 40 celebrities playing in separate competitions for $2.5 million in prize money. All three days of competition will be televised live by GOLF Channel with celebrities and PGA TOUR Champions paired in the same groups over 54 holes.
The Invited Celebrity Classic will be an event for fans of all ages. As a company, Invited takes pride in its experiential hospitality from the golf courses to family time. The tournament will reflect how Invited Clubs combine exceptional amenities and unmatched service with a friendly and welcoming spirit. Additionally, the event connects to diverse social, charitable, family, and business elements of the community.
The Invited Celebrity Classic is operated by Mike Flaskey Entertainment. Flaskey, former CEO of Diamond Resorts International, has extensive experience conceiving and overseeing top-tier golf events with both the LPGA Tour and PGA TOUR Champions, plus All-Stars and Hall of Famers from NFL, MLB, NBA, and NHL teams.