Archive
Amateur Braxton Kuntz hungry for weekend golf at home
WINNIPEG, Manitoba – Fresh off his victory at the 112th Manitoba Men's Amateur Championship, an event he won for the third-consecutive year only a month ago, Winnipeg's own Braxton Kuntz is looking for a little redemption at this week's CentrePort Canada Rail Park Manitoba Open.
Making his PGA TOUR Canada debut a year ago at this same event, Kuntz posted rounds of 71-69 for a promising 4-under total. As the second round progressed, that score proved insufficient.
"I birdied the last hole to get to 4-under and around the 30th place when I finished (the second round)… I was pretty pumped up, but (these) guys are good at golf and they kept making birdies," recalls Kuntz of a second round that saw him slip down into a tie for 64th, one shot outside the top-55 and ties who stayed in contention.
"To miss the cut on the number was a little disappointing, but at the same time I think it gives me the extra motivation to come back this year and shave off a few shots and see if I can finish a little higher," added the 19-year-old, the youngest player in this tournament field for the second year in a row.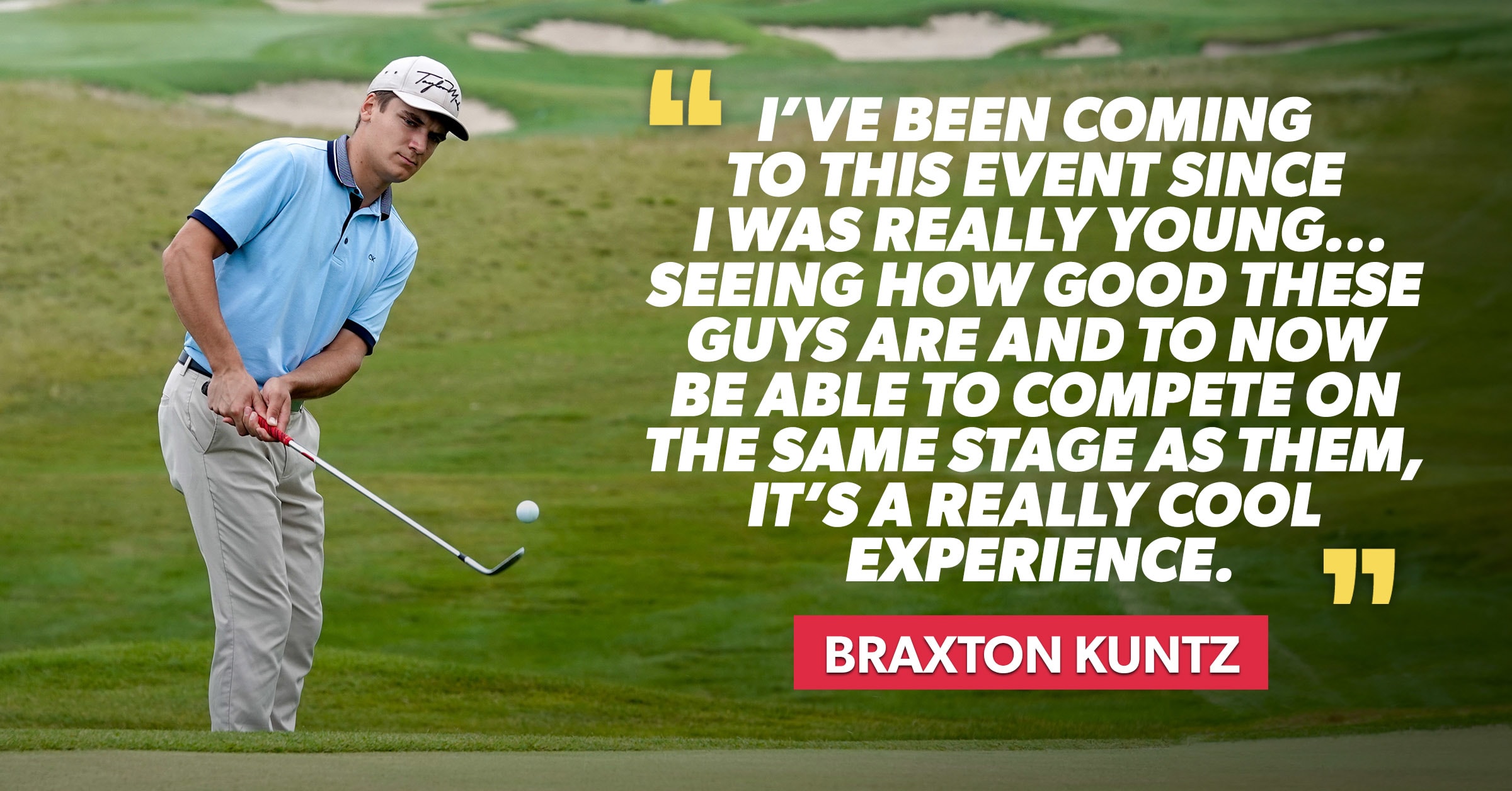 The Manitoba Open, the event that claimed PGA TOUR Canada Tournament of the Year honors last season, is a special one for Kuntz. Not long ago, he was part of the strong army of about 200 volunteers who make the tournament shine.
"I've been coming to this event since I was really young. Back when it was played at Pine Ridge (Golf Club), probably seven or eight years ago, I used to volunteer. I would do ball-spotting and stuff like that. I wouldn't interact much with the players, but just seeing how good these guys are and to now be able to compete on the same stage as them, it's a really cool experience," says Kuntz.
After spending his first two years of college golf at Louisiana's Nicholl State, Kuntz is transferring to Indiana's Ball State University. He says college in the United States has been a huge learning experience. "I have learned a lot since my freshman year and I have continued to get a little better year after year, so hopefully by the time I graduate, I'll be prepared for this sort of stage," says Kuntz.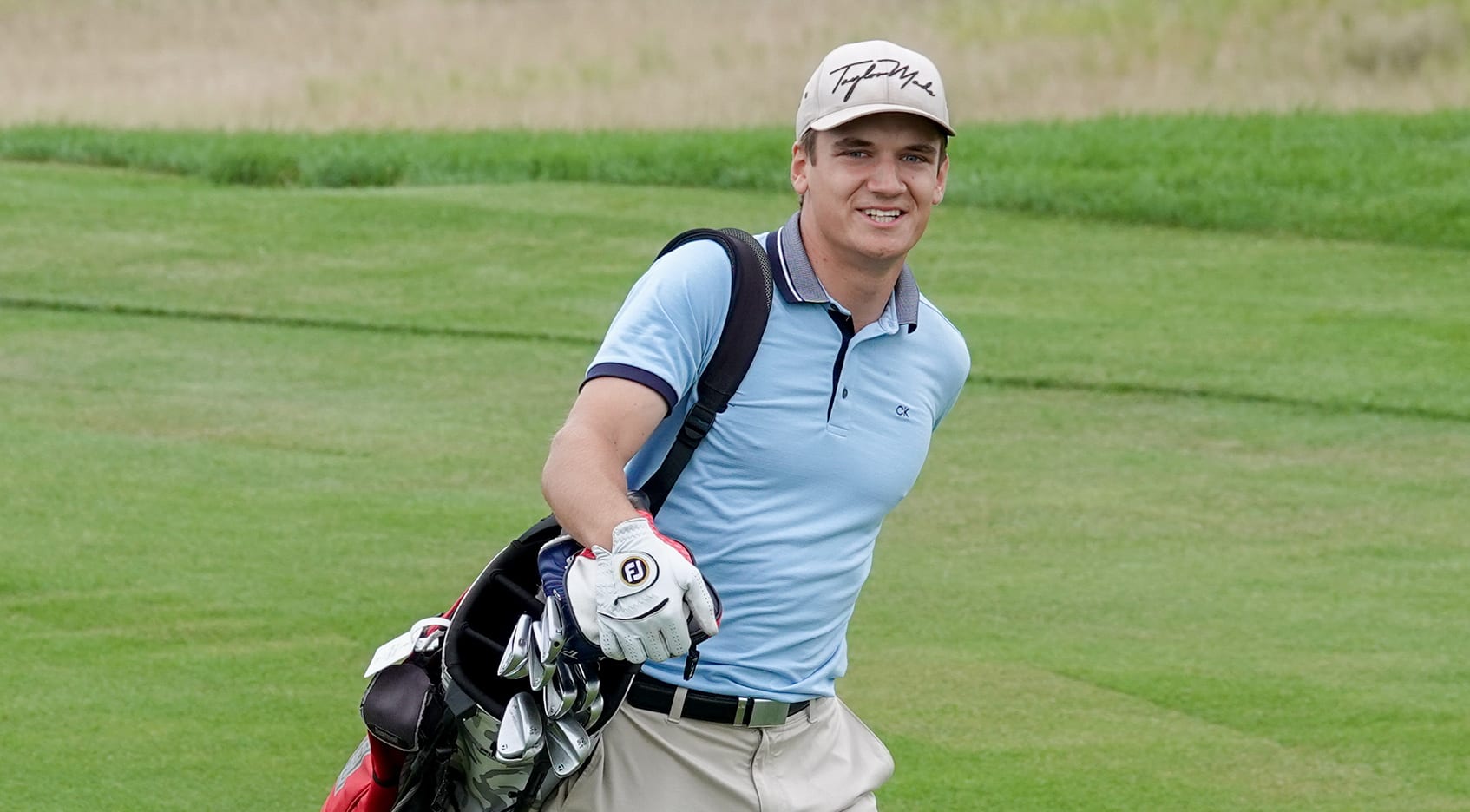 It's fair to say that he knows the course at Southwood Golf & Country Club better than anybody else in this week's 156-man field. He has played his share of practice rounds at the terrific "prairie-style links" course designed by Thomas McBroom.
"To be able to hit your driver far and straight, that's good on any course, but especially here. I would say, taking advantage of the par-5s is (critical). They have a lot of par-4s that are pushing 500 yards. They are playing difficult, so being able to grind out a par on those and then trying to birdie the par-5s, I think that's the key," he said of the par-72 that plays 7,311 yards long.
Kuntz returns as one of only two amateurs who were awarded sponsor exemptions into this week's field. The other is Morgan Barron, a centre for the NHL's Winnipeg Jets who will be making his PGA TOUR Canada debut this week. A native of Halifax, Nova Scotia, the 24-year-old Barron will be paired with professionals Ryan McMillan and Travis Fredborg, a duo of Manitobans who joined the field through the Monday Qualifier.