Archive
Five to Watch in Courtenay
COURTENAY, British Columbia—All PGA TOUR Canada roads lead to Crown Isle Resort and Golf Club this week, where the sixth and final Qualifying Tournament for the 2023 Fortinet Cup season begins Tuesday. One-hundred-nineteen players from 10 countries will compete for the final 10 PGA TOUR Canada cards up for grabs upon completion of the 72-hole stroke play tournament.
Last year's tournament at Crown Isle saw local Courtenay-native and PGA TOUR Canada veteran Riley Wheeldon cruise to five-stroke victory in a tournament that saw all 10 cards handed out to Canadians, with three—Yi Cao, Jared du Toit, and Brendan MacDougall—finishing the season inside the top 60 of the Fortinet Cup standings to retain their PGA TOUR Canada playing privileges for 2023.
This week's field could provide similar results, as 55 of the 119 players in the field call Canada home. Here are five players to watch at Crown Isle this week: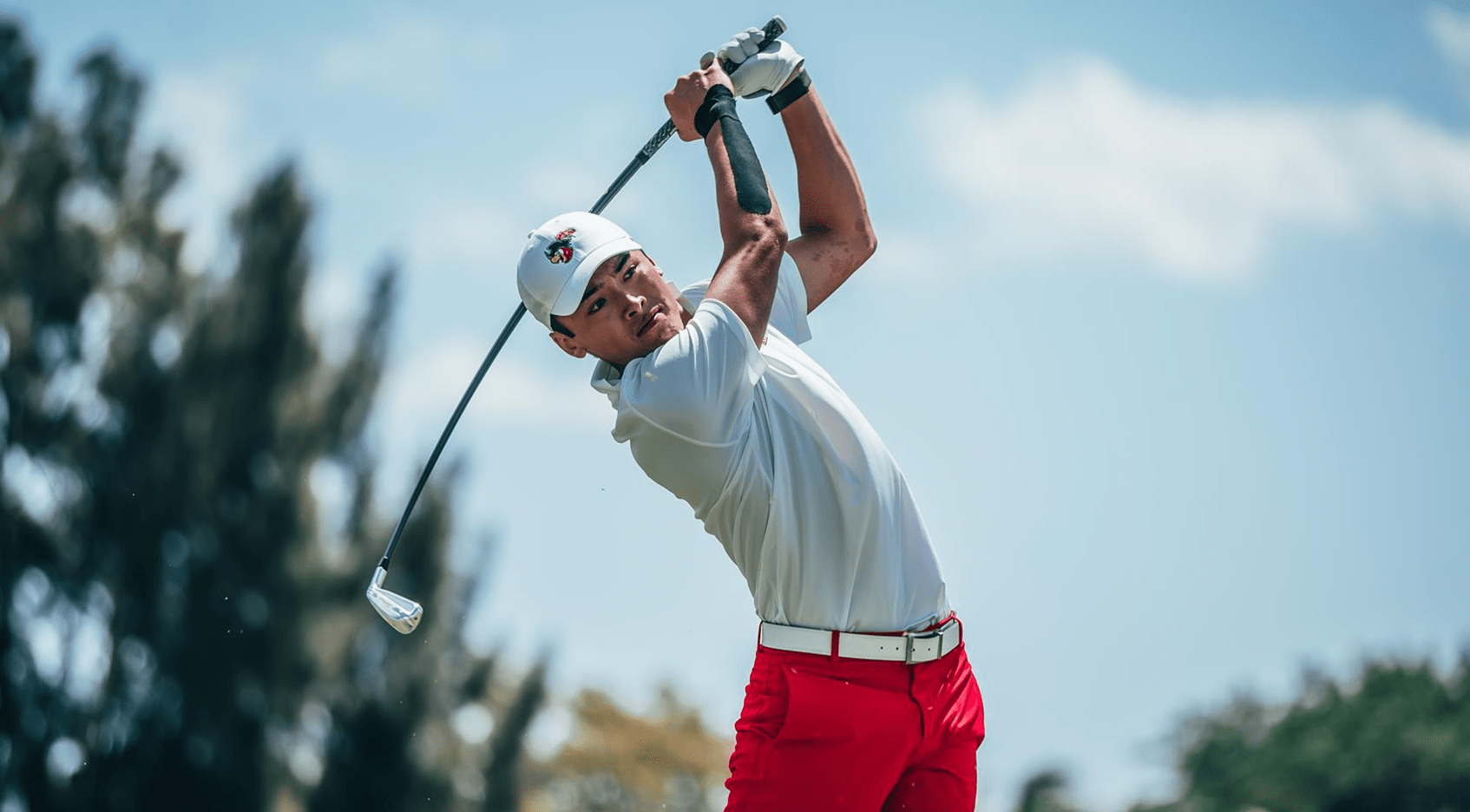 Following in the footsteps of fellow British Columbia native and Barry University legend Adam Svensson was never going to be easy, But A.J. Ewart delivered—with authority.
Ewart matched Svensson's historic seven-win sophomore season at Barry in 2013-14 eight years later, when he was a junior, winning seven times himself but posting a better scoring average (69.78) than Svensson's 70.05. Svensson's school record nine collegiate victories in place when he graduated is now second—to Ewart's 14.
Ewart's final season at Barry was just as dominating. He won four more times, including three including three in succession, at the Bobcat Invitational, The Battle at the Shores and the Sunshine State Conference Championship, where he shot 16-under to break the scoring record on his way to victory. Upon completion of conference play, Ewart earned All-American honors for the fourth straight year.
If Ewart's first tournament as a professional is anything like his collegiate career at Barry, he should be leaving Crown Isle on Friday with a PGA TOUR Canada card and a spot in next week's Royal Beach Victoria Open.
Palmer Jackson (United States)
After the dust settled in the Arizona desert at the NCAA Championship last week, 20 collegiate seniors walked away with some form of guaranteed status on either the PGA TOUR, Korn Ferry Tour or PGA TOUR Canada via their final ranking on the PGA TOUR University standings.
Palmer Jackson finished 21st on that final ranking—30 points shy of the 20th position that would have earned him full PGA TOUR Canada status this summer. With his collegiate career behind him, Jackson has his eyes set on earning his PGA TOUR Canada card the old-fashioned way—via Q-School.
The Pennsylvania-native leaves behind an impressive amateur career at Notre Dame that saw him win four times, set the single-season school scoring average record (70.50 in 2021-22) and receive 2022 Ping All-American honors. He was also a 2022 U.S. Walker Cup team member and climbed as high as the 31st-ranked amateur in the world.
Matthew Anderson (Canada)
Matthew Anderson, a fifth-year senior and Mississauga, Ontario, native, finished his collegiate career at the University of San Francisco on a heater, with four consecutive top-10 finishes—at The Goodwin (seventh), the El Macero Classic (fourth), the West Coast Conference Championship (third) and the NCAA Championship Las Vegas Regional (won). After his 11th-place individual finish at the NCAA Championship, Anderson collected Ping All-Region West team honors.
The Golf Canada product has a proven track record in his home country, too, winning the 2019 Ontario Men's Amateur Championship in Collingwood and the 2022 Glencoe Invitational by a convincing seven strokes over fellow PGA TOUR Canada-hopeful in this week's field, Roman Timmerman.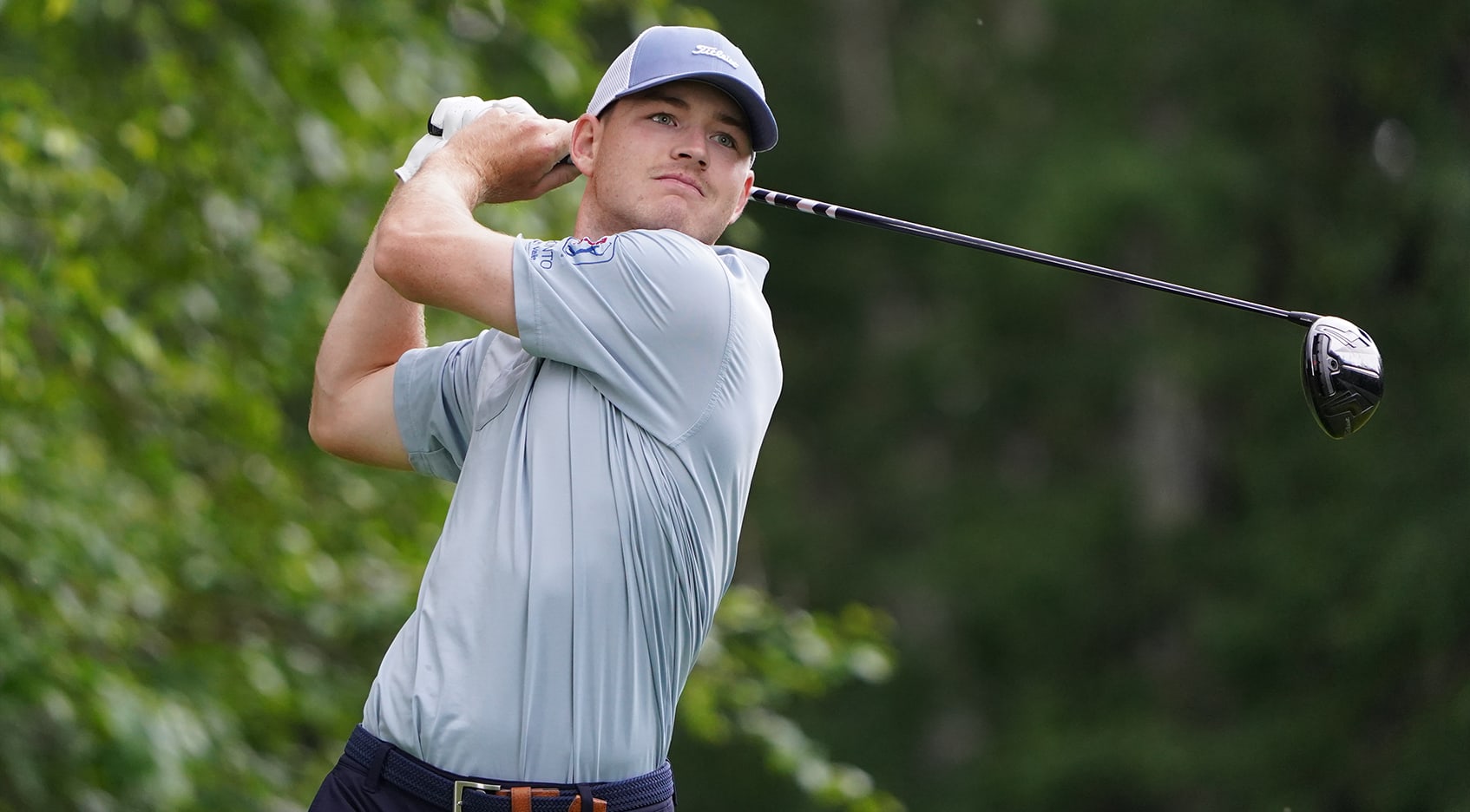 As a 25-year-old Kingston, Ontario, native, Noah Steele had a chock-full first season as a pro a year ago, playing a nearly full schedule on both PGA TOUR Latinoamérica and PGA TOUR Canada. In his 18 starts across both Tours, he made 10 cuts, with his best finish a tie for eighth, at the CentrePort Canada Rail Park Manitoba Open in Winnipeg.
Despite his busy schedule, Steele only managed to finish 70th on the PGA TOUR Latinoamérica Totalplay Cup standings and 75th on PGA TOUR Canada's counterpart, the Fortinet Cup. That left him without any TOUR-affiliated status or playing opportunities for the upcoming 2023 season.
Steele has been the anchor on a talented Golf Canada roster for the last was four years and was a three-time winner at Sam Houston State in Texas, where he was teammates with fellow PGA TOUR Canada rookie Austen Christiansen.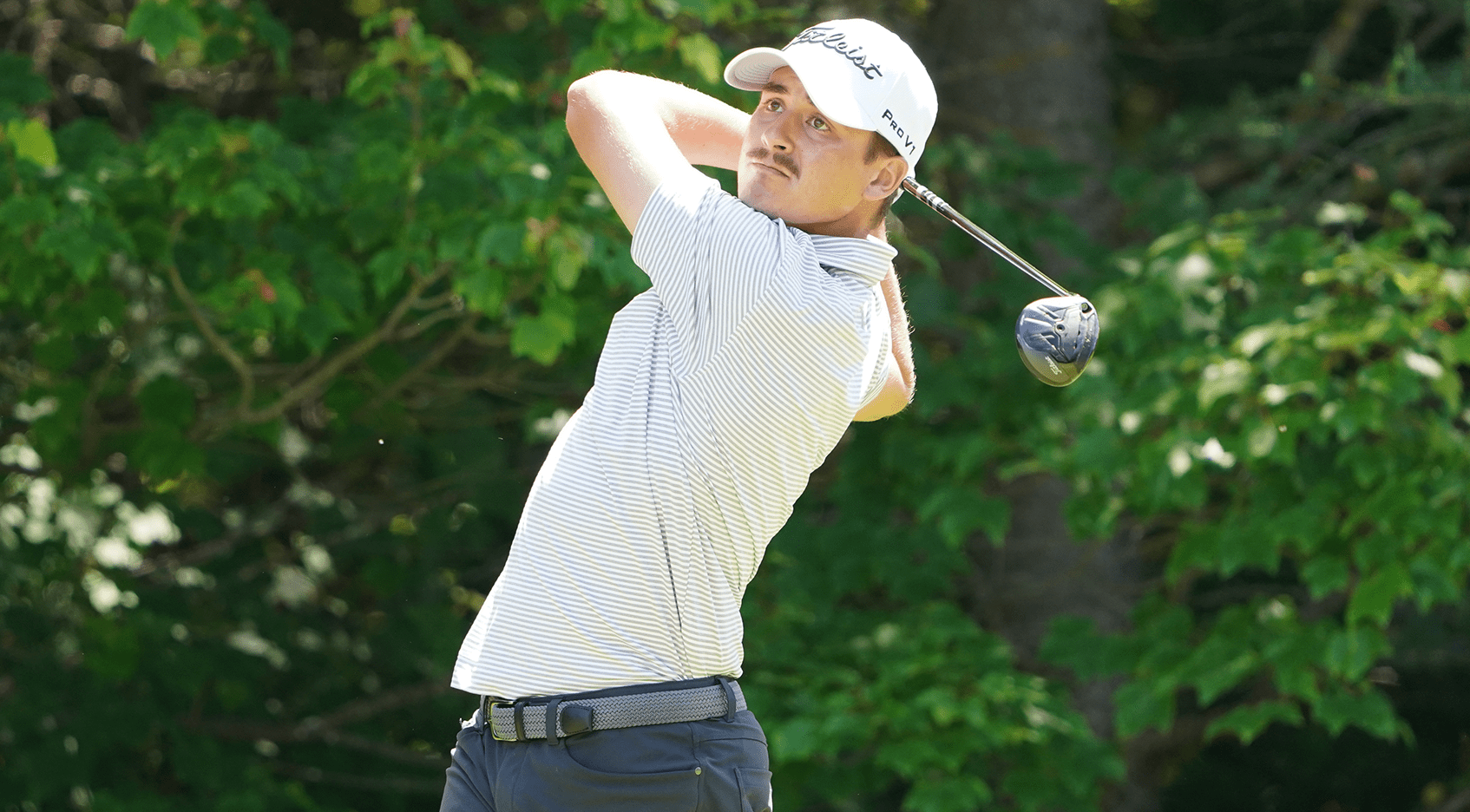 Max Sear, 25, from Markham, Ontario, earned his PGA TOUR Canada card last year at this same course, shooting an opening-round 66 to hold the first-round lead before ultimately finishing fourth to earn guaranteed starts up until the reshuffle.
Sear took advantage of his early playing opportunities after Q-School, making four straight cuts that included a tie for 13th at the Osprey Valley Open at TPC Toronto to solidify his position on the points list and earn himself a full schedule the rest of the season. Unfortunately, his play sputtered down the stretch after the reshuffle, as he missed four of the last five cuts, including the final three events of the season to finish 69th on the Fortinet Cup points list, nine spots shy of retaining his PGA TOUR Canada card.