Archive
DOTHAN, Alabama—Three years ago this week, Cameron Young arrived at the RTJ Golf Trail at Highland Oaks with one thing on his mind—securing PGA TOUR Canada membership. In one of the more unusual circumstances in the Tour's history, Young did just that, capturing medalist honors at its Qualifying Tournament. It's not a stretch to say that on Friday, March 13, 2020, the only professional golf taking place in the world was what was happening in this Southern Alabama town. A day earlier, the PGA TOUR, due to issues surrounding what would become a global pandemic, canceled THE PLAYERS Championship after the first round, and all professional golf organizations eventually suspended play. Because the PGA TOUR Canada qualifier was a Tuesday-to-Friday tournament, with 54 holes already completed, Tour officials decided—with no gallery allowed on-site—to play the final round and determine a champion. After opening with a 6-under 66, followed by a pair of 69s, Young shot his third consecutive 69 to defeat amateur Quade Cummins by three strokes. Then Young, the rest of the qualifiers and every other professional golfer throughout the world waited to see what would shake out.

Eventually, PGA TOUR Canada had to cancel its next two seasons, with the Tour creating the U.S.-based Forme Tour so players would have a place to play. Young never saw action in Canada, and he didn't play the Forme Tour. Instead, he tried his hand at Monday-qualifying into Korn Ferry Tour tournaments—something at which he was quite proficient. He had four consecutive top-15 finishes on that circuit to start his career, including a pair of top-10s, one of them a runner-up showing in Ohio. In the extended wraparound 2020-21 season, Young went on to win in back-to-back weeks in May 2021, a combined 37-under in those two victories, eventually moving on to the PGA TOUR. Young is currently the 16th-ranked player in the world.
Young's story illustrates how quickly a player's fortunes can change.
It was an unconventional week more than 1,000 days ago, and, indeed, a very different couple of years in professional golf. PGA TOUR Canada finally returned to action in 2022, and it is preparing for the 2023 season having already conducted two Qualifying Tournaments. This week, at the same course Young had so much success, players have arrived for the third qualifier as they look to get on the path to the PGA TOUR that runs through the Korn Ferry Tour. 132 players are in the field for this 72-hole tournament that, like the one in 2020, begins Tuesday.
Here are five players who bear watching as the action unfolds at Highland Oaks.
Braden Thornberry (United States)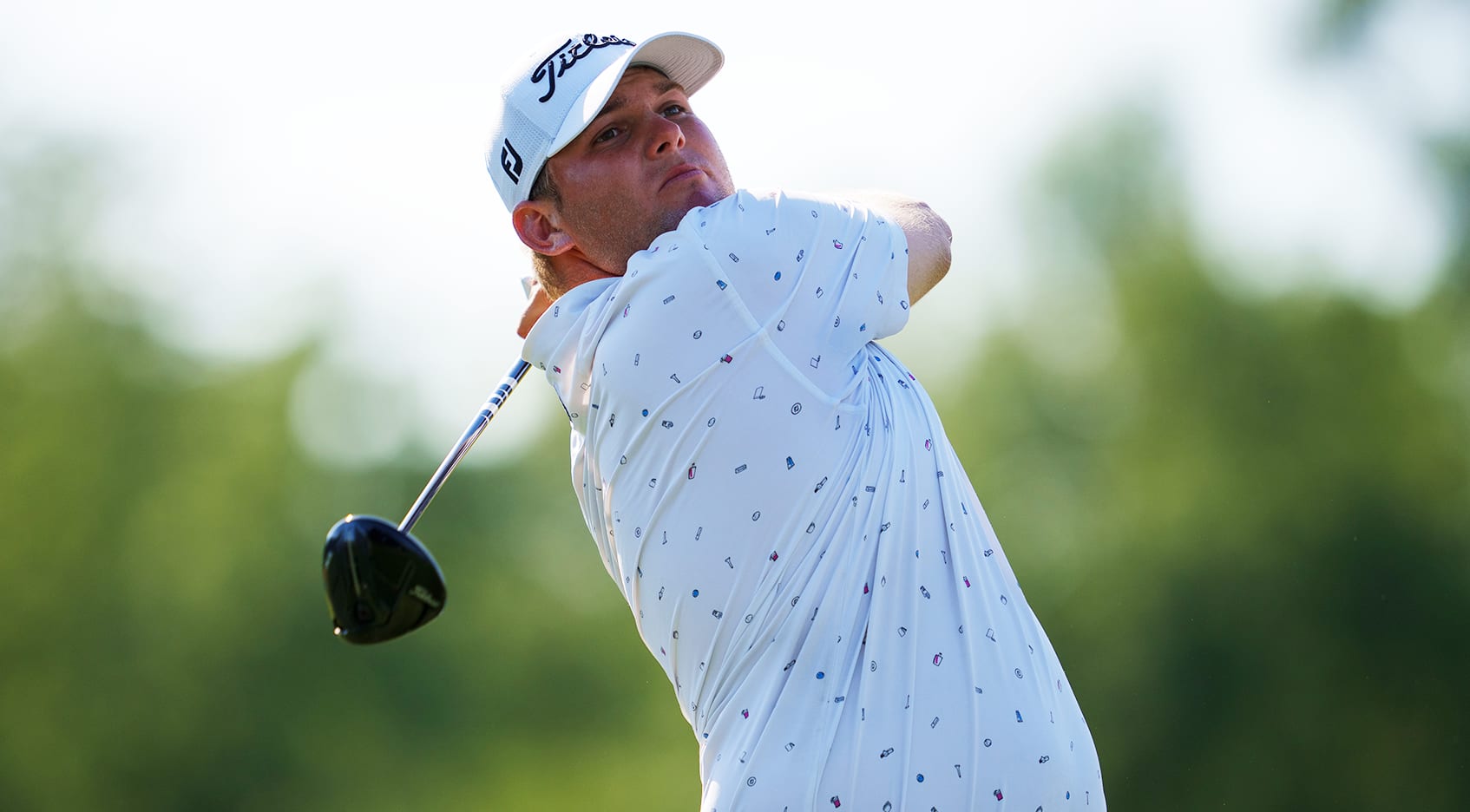 The former Korn Ferry Tour member has had an up-and-down four years as a professional since winning the NCAA individual championship as a senior playing for the University of Mississippi. Thornberry won nine college tournaments during his time in Oxford and also took home, perhaps, his most-important title, the 2017 Sunnehanna Amateur. He won that tournament at Sunnehanna Country Club in Johnston, Pennsylvania, in a playoff over current PGA TOUR player Colin Morikawa. All Thornberry did that week was shoot a pair of 65s on the weekend to prevail in a tournament that also featured a host of current PGA TOUR and Korn Ferry Tour players, allowing him to etch his name alongside other Sunnehanna Amateur winners such as Morikawa, Rickie Fowler, Webb Simpson, Lucas Glover, Billy Andrade, Scott Verplank and Tommy Aaron, among many others. As a pro, Thornberry has played in 78 Korn Ferry Tour tournaments, posting six top-10s, while he's also seen action in 10 PGA TOUR tournaments, his top finish coming when he was an amateur, at the 2017 FedEx St. Jude Classic. He tied for fourth that week outside Memphis, with Chez Reavie, Billy Horschel, Kevin Chappell and Rafa Cabrera Bello, two shots behind winner Daniel Berger.
Connor Howe (United States)
This season, the Ogden, Utah, native has Georgia Tech in the national championship hunt as he makes plans for a professional career once his college eligibility expires. In 2020, amidst the global pandemic, Howe won the 91st playing of the Southeastern Amateur in Columbus, Georgia, coming from three shots off the pace on the final day. He is No. 60 in the latest World Amateur Golf Ranking, his most-recent college victory coming at the Patriot All-America Invitational held at The Wigwam, site of the PGA TOUR Canada Qualifying Tournament that follows this week's tournament. That week in the Phoenix suburb, Howe shot a pair of 66s and a closing 63 in the 54-hole tournament to defeat Notre Dame's Palmer Jackson by a shot.
Mason Nome (United States)
Nome is currently the 100th-ranked amateur in the world and is No. 36 in the PGA TOUR University standings. The Texas native grew up near Houston and committed to play golf at the University of Texas when he was still in middle school, wanting to follow close friend Cole Hammer to Austin and the renowned Texas program. He was a member of the 2021 Texas national championship team, and the Longhorns are currently ranked 12th in the latest Golf Coaches Association of America rankings, with plans to make another national-title run. Nome, still an amateur, has never played in a PGA TOUR-affiliated Tour tournament.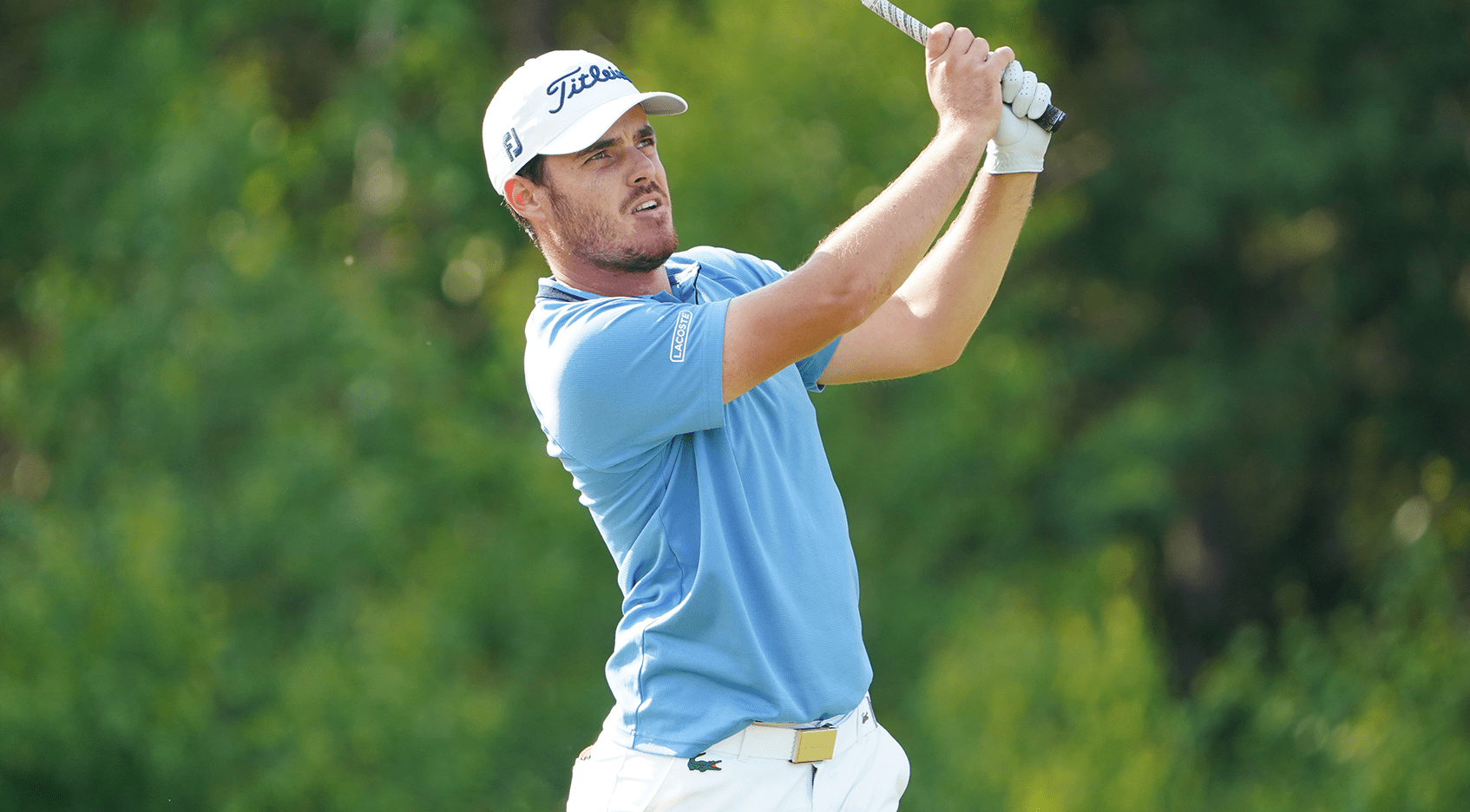 The 25-year-old native of Mouans-Sartoux, France, who played collegiately at Liberty University, had a solid rookie pro campaign, competing on the 2021 Forme Tour. Fuchs held the 54-hole lead at the L&J Golf Championship at Jennings Mill in Athens, Georgia, before finishing ninth. He added another top-15 performance later in the season, leading to a 49th-place position that allowed him to maintain 2022 PGA TOUR Canada membership. A year ago, Fuchs struggled in his nine Tour appearances, making only one cut. In college, he won the 2021 Seminole Intercollegiate, beating a star-studded field in Tallahassee, Florida.
Alex Ross (United States)
The Atlanta native played four seasons at Davidson College in North Carolina, leading the Wildcats to two Atlantic 10 Conference team titles, one in 2018 and the other in 2021. Following his fourth season, he transferred to USC and played his final year for the Trojans in Los Angeles. He was not successful trying to qualify for PGA TOUR Latinoamérica last fall and is playing in his first PGA TOUR Canada Qualifying Tournament.