Consistent with heightened security measures across our nation, the PGA TOUR will continue its normal security policies and expand screenings to ALL patrons, sponsors, volunteers, media and vendors attending or working at all events.
While attending a PGA TOUR tournament, officials request everyone participate in making the event safe and enjoyable by being aware of their surroundings. Should you notice an activity or an individual that might be suspicious, notify a uniformed law enforcement officer, private security personnel, a tournament official, or dial 911. Everyone is urged to keep a simple phrase in mind: "See something, say something."
As the safety and well-being of everyone who attends a TOUR event is of the utmost importance, please become familiar with and adhere to the TOUR's standard tournament policies which include a Permitted/Prohibited Items List and a Bag Policy. The TOUR's bag policy can be viewed below, and the TOUR's mobile device policy can be found here.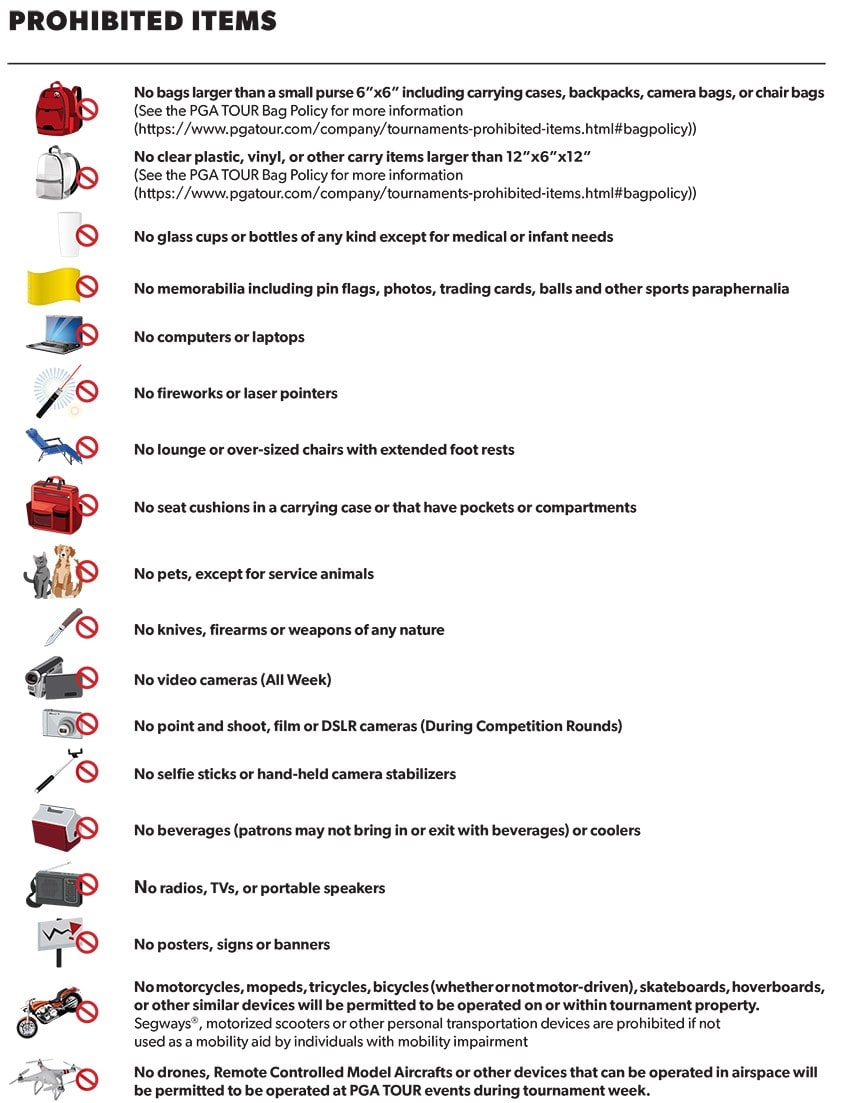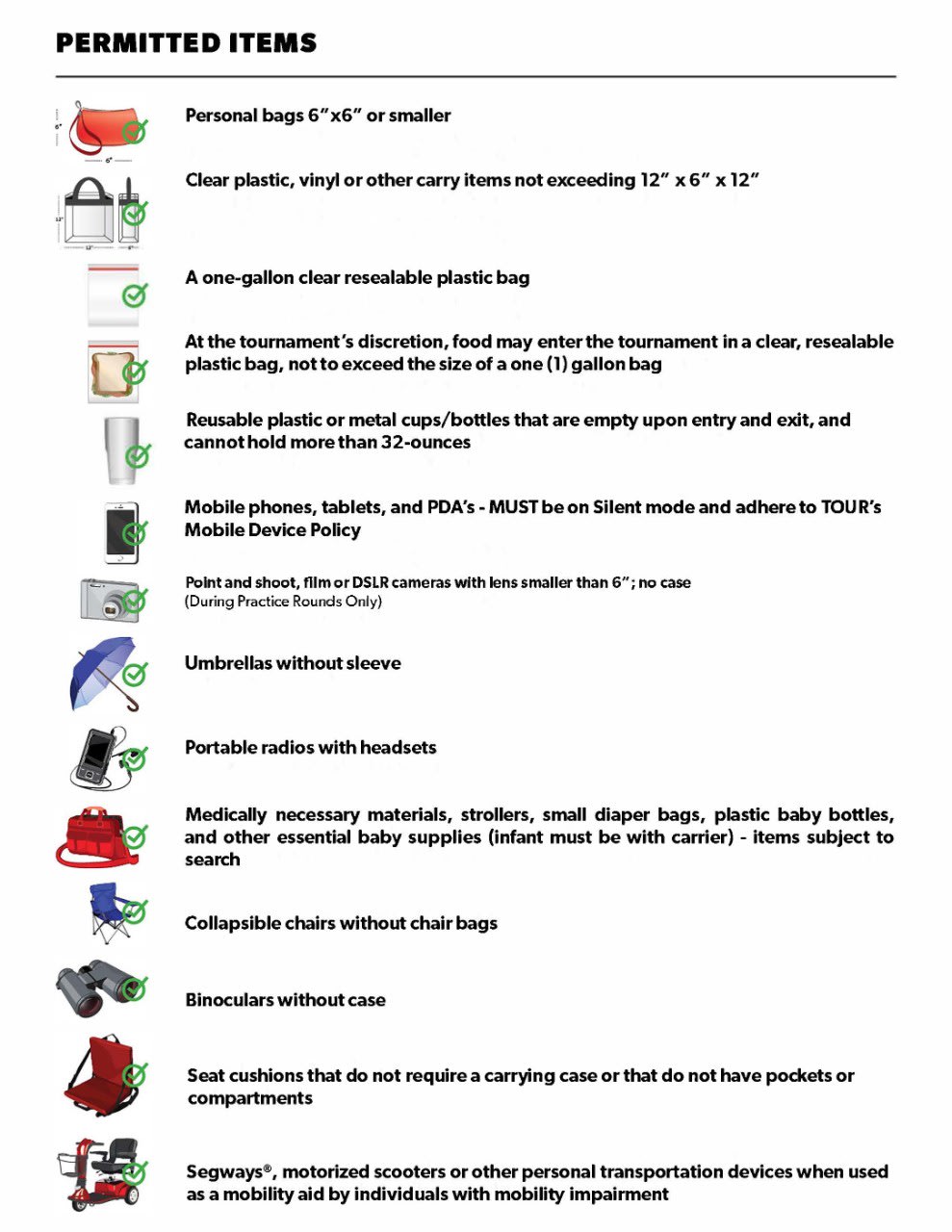 All persons and items are subject to search prior to being granted access to a tournament. Persons found to be in possession of prohibited items or bags that exceed the permitted size specifications, will be asked to return those items to their vehicle before being allowed to board shuttles or enter the tournament grounds. The tournament may not provide a "bag check" facility, so attendees are urged not to bring prohibited items.
*All portable chairs must be removed from the course each night.