Archive
30 years of greatness: recounting Lee Janzen's U.S. Open breakthrough
Six players have won more U.S. Opens than Lee Janzen.
They are Willie Anderson at the turn of the 20th century, Bobby Jones, Ben Hogan, Jack Nicklaus, Hale Irwin and Tiger Woods.
Janzen, a two-time winner on PGA TOUR Champions, is celebrating the anniversaries of both of his signature wins this week, for it was 30 years ago that he claimed his first U.S. Open and 25 years ago that he backed it with his second. The first came at the storied Baltusrol; the second came at the equally storied Olympic Club. The runner-up both times is one of the 15 players who along with Janzen won two U.S. Opens -- Payne Stewart.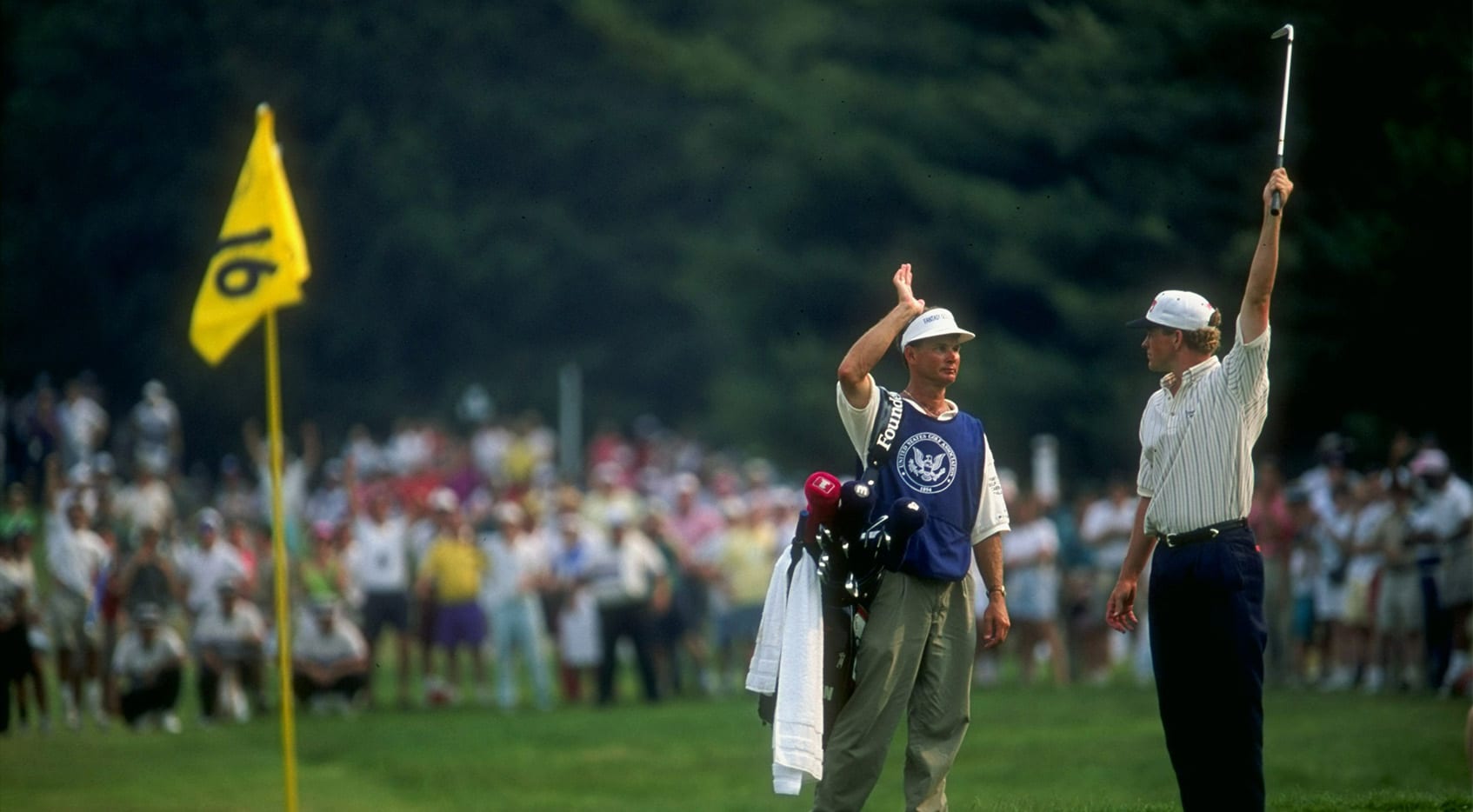 Janzen believes it was fitting that Stewart was his closest pursuer, because his flamboyant style relieved some pressure from his younger counterpart. Stewart embraced the spotlight while Janzen shunned it, especially at that point in his career.
"Payne Stewart was a big personality and he loved the moment," Janzen said. "He relished being the center of attention, and I was the opposite. It was uncomfortable. I'd rather just not get any attention, but eventually I learned that's part of the job and you have to take it."
Janzen was 28 when he arrived at Baltusrol Golf Club in Springfield, New Jersey, for the 93rd U.S. Open in June 1993. He already had won twice on TOUR and had played in three U.S. Opens, albeit never making the cut.
He wasn't on anybody's list of favorites to win the U.S. Open that year, but he felt like he arrived with his game in decent shape. That was, if Janzen could free himself up mentally to play his best.
"I struggled in previous U.S. Opens, and part of it was I just put so much pressure on myself," Janzen said. "It was a major, so I had to step up my game and do something special and get noticed. I think that's kind of what players who are young, trying to establish themselves, are thinking. There's gonna be a guy who just qualified, might not even be on TOUR. And he's on the leaderboard the first day. The focus is on him. No one ever heard of this guy. It's an opportunity to prove yourself.
"And I had won two tournaments, but it's a much bigger deal when you play great at a major. Having said that, I had just missed a playoff the week before at Westchester (Buick Classic). I was playing in the last group, and I could have easily won on Sunday. I was disappointed, but I was playing well and I had a much more relaxed attitude about just like, you know, I'm not gonna put all that pressure on myself. I'm just gonna go and play like it's any other week and see what happens."
Janzen remembers not being encouraged by his practice rounds. He played 18 holes twice and at least another nine on his third day of practice. And he said he shot 5 or 6 over on each 18.
But he maintained a positive attitude. He stepped to the first tee on Thursday, drove it in the fairway, hit the green and made the putt. One hole, 1 under. Janzen didn't gain any false sense of security from it, but it allowed him to breathe.
Janzen didn't feel any particular way about whether his game fit at Baltusrol. But according to his recollection, the rough wasn't up to USGA standards. He said a stretch of bad weather had prevented the grass in the rough from growing to its usual length, and that the rough at Westchester had been, well, rougher.
"They cut the rough at Baltusrol six weeks before the tournament and expected it to grow, and they got hot and dry weather and it didn't really grow," Janzen said. "So it wasn't a normal, penal U.S. Open. It was playable. If you missed the fairway on the proper side, you could have a good enough line and go for the green, but you had to make a heck of a shot because the course was playing fast.
"But the opportunity was there, so I just always managed to recover. And if I made a bogey, I made a birdie right after that. So that's what I remember is just even though I made plenty of mistakes, I always recovered. I always did well right after the bad hole."
Janzen shot in the 60s in all four rounds. He was the only player to manage that. He trailed by one stroke after a first-round 67. His second-round 67 put him in the lead by two over Stewart. A 1-under 69 left him at 7 under after three rounds, but still Stewart was right there, one shot back. Their next-closest pursuer was Nick Price, at 3 under.
So essentially it was match play unless someone could manage a 65 or 66 who was close enough to the lead. And that wasn't going to happen.
Janzen's lead was never bigger than two, and Stewart tied him at the 12th when Janzen bogeyed. But Janzen came back with birdies at 14 and 16 to push his lead back to two, and both birdied 18. Janzen finished at a U.S. Open record-tying 8 under, with Stewart at 6 under.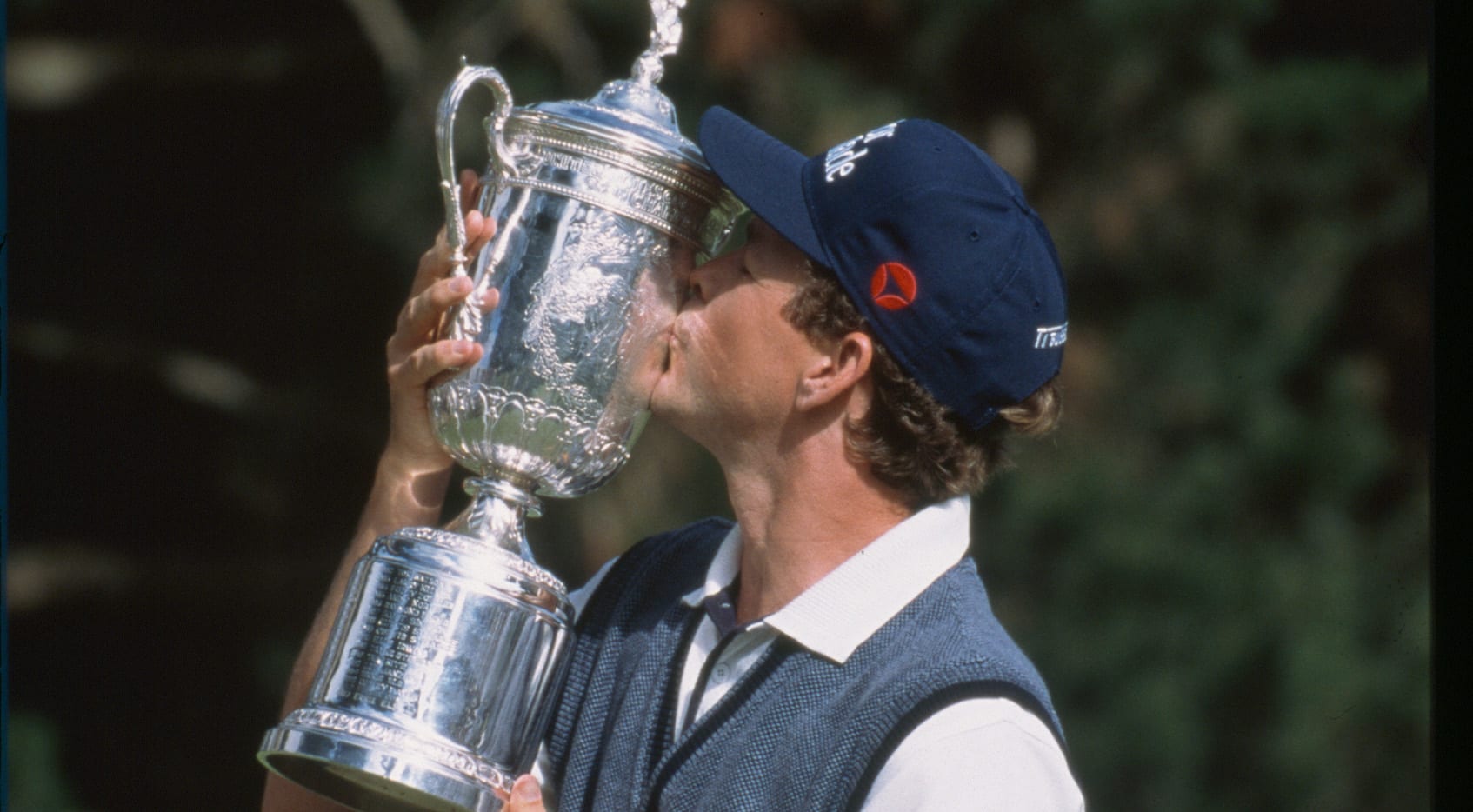 Instantly, Janzen's life changed.
"I noticed the difference in attention I got going places," Janzen said. "You're not different. You just had a great week, but you get treated differently. Even the players treat you differently. I don't know exactly how to pinpoint what the differences are, but you do get a little different treatment, which is great."
No less than Arnold Palmer declared Janzen the favorite for the 1994 U.S. Open at Oakmont. Janzen had blitzed the field at Westchester the week before and set the scoring record there. So not only was he the defending U.S. Open champion, but he was coming off a win, so clearly he was in form.
Janzen noted that he and former college teammate and current PGA TOUR Champions counterpart Rocco Mediate had played a match against Palmer and Jack Nicklaus just a few weeks prior on Tuesday at the Memorial. Janzen said he and Mediate were up one and Palmer and Nicklaus pressed on 18.
"I think Arnold hit driver-driver to reach the green," Janzen said. "It was raining, and we had drawn a pretty good crowd by then.
"The crowd was going crazy when Arnold hit it on, about 25 feet. I hit it in about 18 feet. He makes the putt and everybody is going nuts. And Rocco walks behind me and goes, 'You know you're not making this, right?' I decided I was gonna try to make it anyway, but I didn't."
Janzen and Mediate hooked up with The King and The Golden Bear again in a practice round at Oakmont. And according to Janzen, the Florida Southern duo waxed the legends. It's what prompted Palmer to install Janzen as the favorite.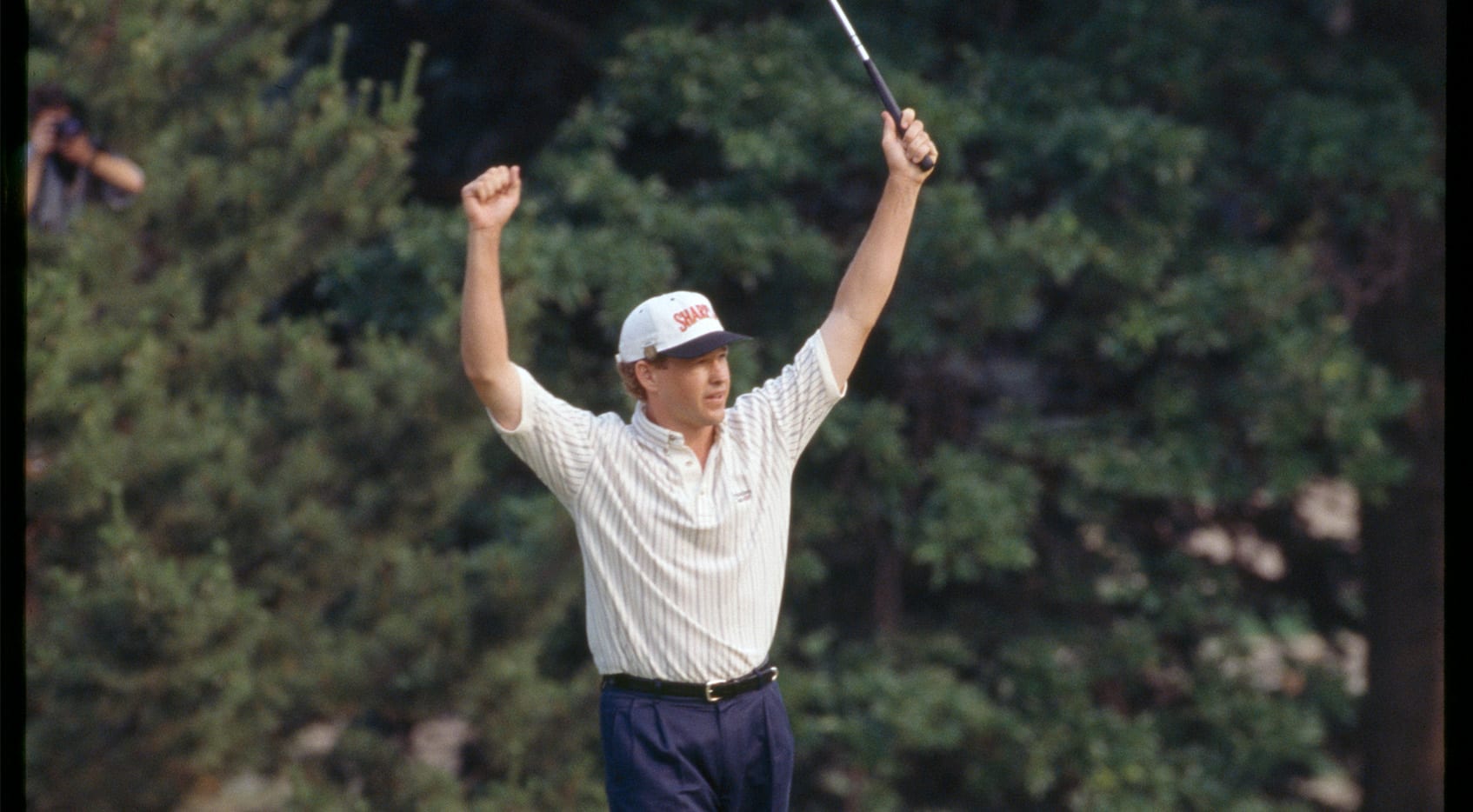 "I had not played well early in '94," Janzen said. "I was just starting to find my game again, and I found it when Rocco and I were playing Arnold and Jack. So Arnold immediately made me the favorite, which didn't help me."
Janzen promptly missed the cut. His results were markedly better the next two years, a T13 and a T10 before a T52 in 1997 at Congressional.
Olympic Club in San Francisco in 1998 was a wholly different challenge. Unlike the mostly flat, well-bunkered Baltusrol, Olympic had only one fairway bunker and is more or less laid out on the side of a hill. Janzen recalled the rough being long and gnarly. It also was tough to get a level lie.
Stewart took the first-round lead with a stellar 4-under 66 that left him one up. He kept the same lead after the second round despite shooting 1-over 71, and his even-par third round had him four clear of Tom Lehman and Bob Tway, who were at 1 over.
After a first-round 73, Janzen made up ground 66 on Friday. But another 73 left him at 2 over, five back.
His final round didn't start like that of a player poised to overcome a five-shot deficit. After bogeys on Nos. 2 and 3, Janzen now trailed by seven. Winning his second U.S. Open wasn't even a thought in his head; surviving was.
"When I got to the fourth hole, I was like I just need to hit the fairway, get it on the green and make a par," Janzen said. "That was all I was thinking. I made a nice putt, curled virtually sideways to go in for birdie."
So now Janzen could settle in and make a charge, right? The whole notion nearly unraveled on his very next shot.

On the par-4 fifth, a dogleg right that Janzen admits didn't fit his eye, Janzen's drive landed in a tree. And stayed there. For an uncomfortably long time.

"The fifth hole, my ball was in the tree for a minute," Janzen said. "Finally, it fell out. I chipped it across the fairway, hit my third shot over the green and then chipped in for par.

"It was maybe the hardest hole on the course for me. And I go from possibly making a 6 or a 7 to making a par. After that I hit every fairway and every green, kept picking off a birdie every once in a while, and getting closer and closer until the end. And I could sense I was getting closer. I had no idea if I was tied, ahead or one behind. I never looked at a board until I putted out on 18."

Janzen finished at even par 280. Stewart, playing in the final group two holes behind Janzen, bogeyed the 16th to fall to 1 over, and that's how it ended. No one else was close.

Janzen said the wait for the final two groups to finish was interminable. He said they had gotten a bit behind, maybe even been put on the clock to Janzen's recollection.

"I've never been through anything like that," he said. "I just wanted it to be over. And what a relief when it was."

A second U.S. Open title gave Janzen a different perspective. He was five years older, too, and understood more about not only the magnitude of the achievement but how much hard work went into it.

"It's a big deal to win any tournament on this TOUR," Janzen said. "The older I get, I realize how hard it is. And I really appreciate those guys that win multiple times and contend all the time. It's so hard to do and then to win a major.

"My name will always be on that trophy. People will look at it and wonder what happened. Forever."