16D AGO
The Ally Challenge makes a difference in Michigan
When Joshua McWright concluded his military service in 2016, he returned home, as many do when they transition back to life as a civilian. For McWright, that meant going back to Michigan and getting settled into to a job he felt held promise for the then-24-year-old's foundation and future.
Three years ago, McWright fell victim to one of the many ways the coronavirus adversely impacted a countless number of people.
"It was August 2020, the pandemic came around when I had a job and was working," McWright, now 31 years old, said. "I lost my job as a result of that and, to be perfectly honest, I've been struggling to keep a roof over my head ever since."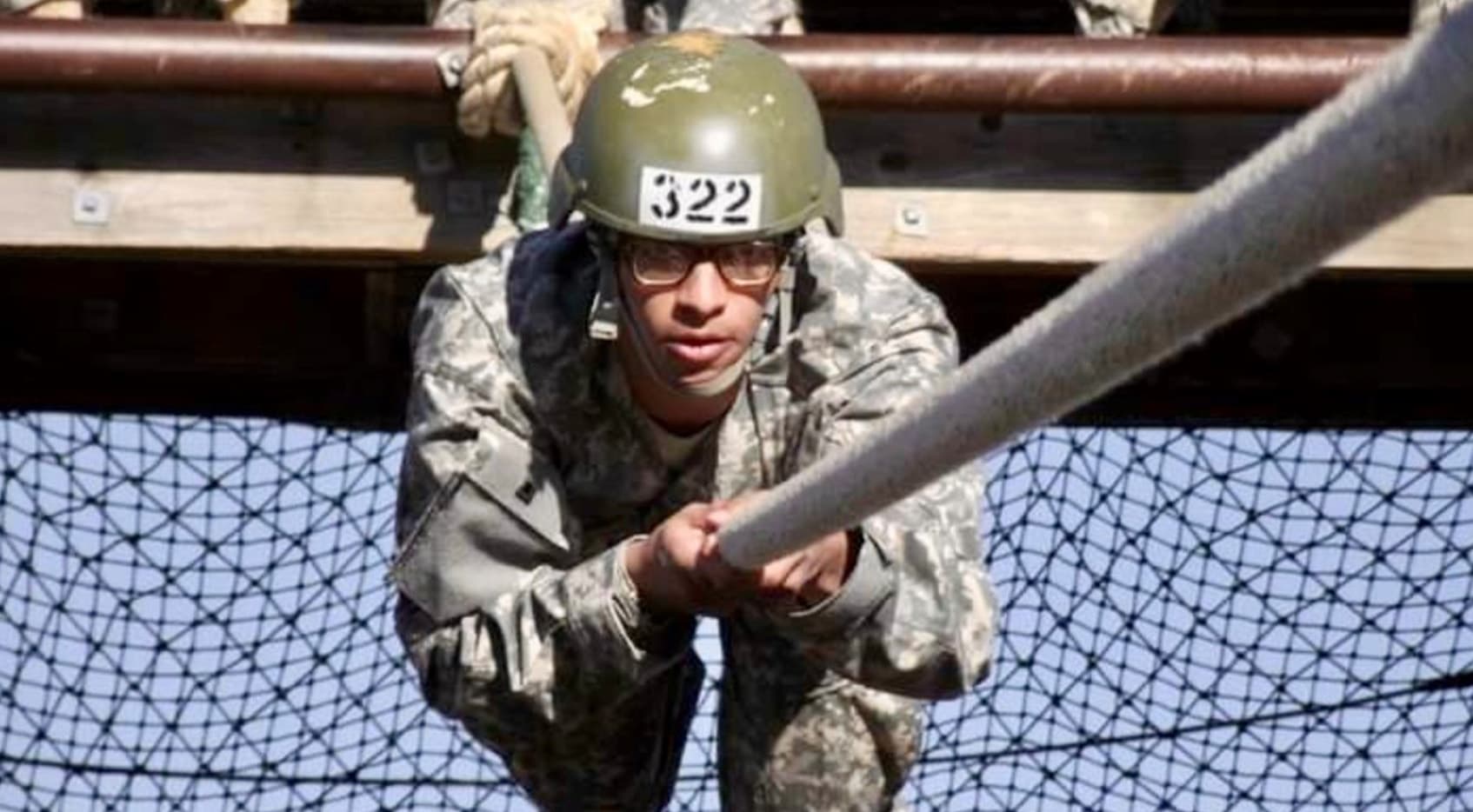 Joshua McWright during his military service (My Brother's Keeper)
On September 5th, McWright's life changed again, but this time for the better. And, so much of the opportunity which lies can be credited to a golf tournament.
After Vijay Singh hoisted his hard-earned hardware at the trophy presentation on Warwick Hills' 18th green, for many, the 2023 Ally Challenge had concluded.
Spectators returned to their Flint-area homes, PGA TOUR Champions players and staff left town to start it all over again in another city. But there was still work to be done.
While the competitive nature of the event does, in fact, reach its conclusion each Sunday afternoon of tournament week, it's not until after each year's Ally Challenge that the real winners emerge.
From 2018-22, The Ally Challenge raised over $4.5 million to support local charities in and around the Flint area. Once the 2023 totals are calculated and added in, that total will be upwards of $6 million.
A primary beneficiary of each year's Ally Challenge is the United Way of Genesee County.
"For our community, each year's Ally Challenge is the biggest event in Genesee County, as far as impact on the non-profit community," said Jamie Gaskin, CEO United Way of Genesee County. "There is nothing else that happens at any point throughout each year that drives this much revenue from a single event."
The dollars given to the United Way of Genesee County from The Ally Challenge allow nearly two dozen programs to give a "hand-up" (as opposed to "handout") to those below the federal poverty rate, as well as workers ineligible for federal/state assistance, but do still draw enough to survive in the community.
Among those nearly-two-dozen programs is My Brother's Keeper.
"My Brother's Keeper is a homeless shelter for men and veterans 18-and-older," said Debra Hayes, My Brother's Keeper CEO and Executive Director. "Our goal is to house men and veterans within 90 days by providing them the wraparound services they may need, like getting birth certificates or other legal documents to become ready for when a housing opportunity may arise."
This is precisely the type of assistance Joshua McWright came for help.
"After getting back, getting a job and then losing it… I felt like I had hit rock bottom," McWright said. "But I then came across Debra Hayes' website for BMK. To be completely honest, though, I really thought it would be too long of a shot for me. Even after first getting there, I was still sure they wouldn't be able to help me out."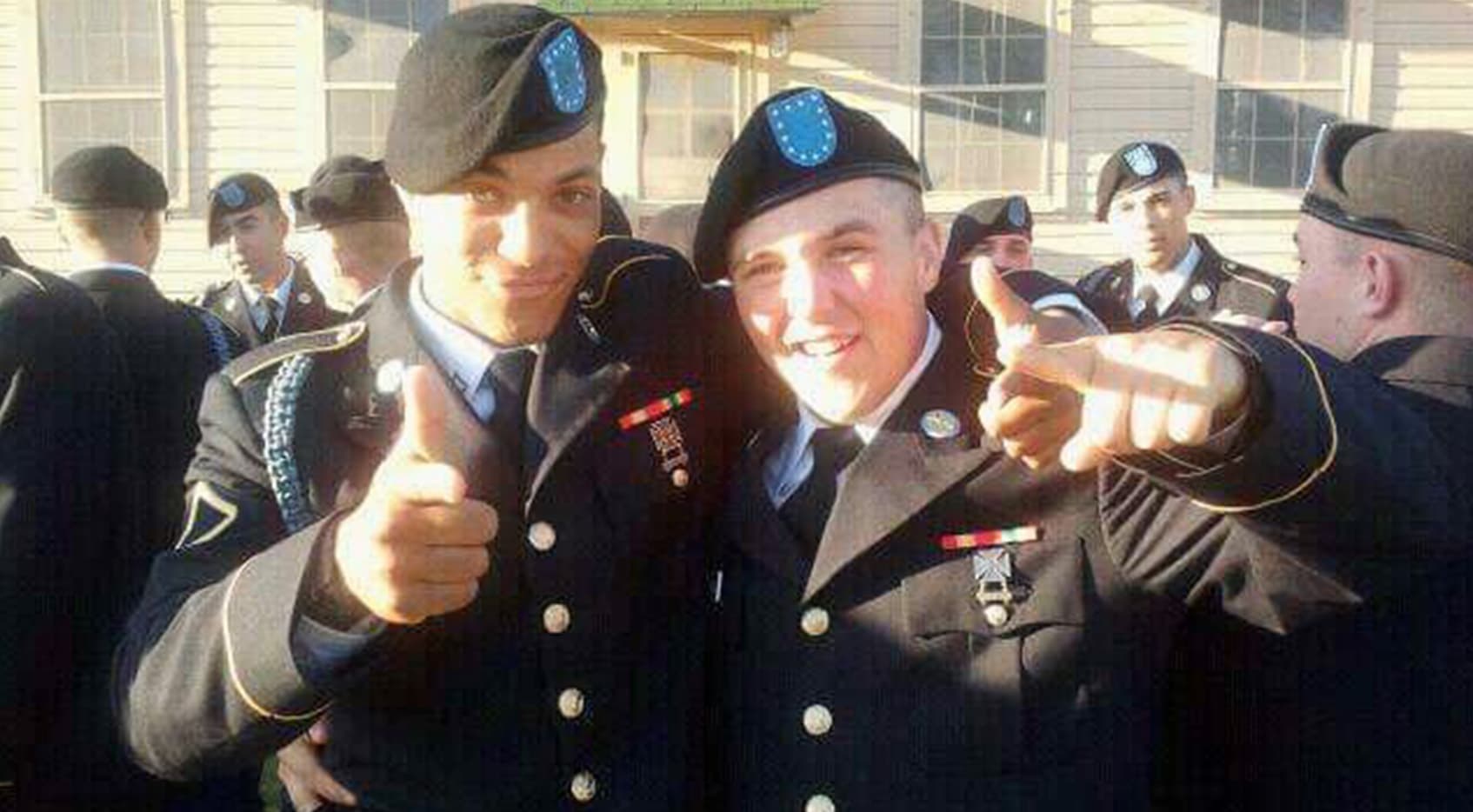 Joshua McWright during his military service (My Brother's Keeper)
McWright showed up to meet with his case worker that day with no identification or, quite frankly, legal documentation of his existence. Every step of the way, McWright's case worker provided help which produced tangible results.
MBK has been successful helping these men navigate their way from homeless to housing. 99% of the veterans are housed within 90 days of coming to MBK, with a very low recidivism rate.
"We're supporting this broad network of work right here in our community," Gaskin said. "We have to raise the money in a United Way format every single year. So, when you know you have an event that is going to help generate anywhere from $400,000 to $500,000 for the programs we're supporting, it's a huge lift."
The 2023 Ally Challenge on PGA TOUR Champions was the sixth annual event at Warwick Hills. On the PGA TOUR, also at Warwick Hills, the Buick Open was contested on 45 occasions from 1958 until 2009.
"Having a PGA TOUR presence back in the form of The Ally Challenge on PGA TOUR Champions after having such rich history with the Buick Open is incredible," Gaskin said. "It really brings so much more of a resource base to the broader non-profit community, especially in those between years when we didn't have it."
"We fund most of the at-scale shelters here in the community," Gaskin said. "Each one of them has somewhat of a niche and My Brother's Keeper is really important for a few reasons. It's a place for men who are veterans. It's very difficult to house men in general, but when you have folks that are veterans and really struggling, it becomes a population that needs a very specific kind of assistance. My Brother's Keeper is able to provide that."
Gaskin also explained that MBK can also house other men who may not have been a fit for other shelters.
"It just matters to have a program and a space like that available," Gaskin added.
"We simply could not do what we do without those funds from the United Way," Hayes said. "Specifically, those funds have provided us with a data person, which we so badly needed. This person makes sure all data is clean and up to date. Accurate data is critical when recording out. The accuracy from MBK is expected."
An example would be providing information about how many men may be coming in from a certain zip code area. Not only is the data significant to those funding the program, but also to be able to show Genesee County that homeless people aren't just coming from Genesee County or Tennessee County, but from everywhere.
"Because of these funds United Way is able to provide for all of these organizations, collectively, we are able to have a great impact on our community," Hayes said. "In our case, United Way doesn't just reach out to the chronic homeless people, they reach out to the agencies who help people from becoming homeless."
In addition to MBK, funds from each year's Ally Challenge go towards supporting residents living at or below the Federal Poverty Rate, as well as those who are asset limited, income constrained or employed (ALICE). The ALICE threshold is the bare minimum a person must make to meet the average cost of living standards in their particular geographical area.
Michigan data reveals that the minimum survival wage for a family of four is reliant upon at least $26,500 per year. The ALICE threshold is $59,016. In Genesee County, 42 percent of the population lives at or below the ALICE threshold, making just $13.00 per hour – or less – in a full-time position. Of those, 16 percent are considered to be "living in poverty" by federal government standards.
"The PGA TOUR and PGA TOUR Champions is a vital partner with this community in bringing this revenue in," Gaskin said. "We support efforts that align with the values of the sponsors in Ally and McLaren and, of course the TOUR."
Many of these community needs, including help with sheltering, housing space, financial stability and assistance to help keep seniors in their homes, are all in some way within the embrace of the United Way of Genesee County.
Joshua McWright (My Brother's Keeper)
"Because of that partnership with The Ally Challenge, we are able to help at scale," Gaskin said. "By that, I mean we could have 20,000 spaghetti dinners or one great partnership with Ally, McLaren and the TOUR where the work gets done all year long. That's a very powerful thing."
Because of The Ally Challenge's donations to the United Way of Genesee County, MBK receives necessary funds to keep its doors open. And, for McWright, new doors – quite literally – are opening every day. On September 1, he moved from MBK housing into his own apartment.
"Even when I was on the way to this place I just moved into this weekend, before any lease was presented, I still just didn't believe it was going to happen," McWright admitted. "Something bad was going to happen, I just knew it."
Not only did nothing bad happen, but the doors of opportunity continue to open for McWright. On September 5, he begins a new job at Meijer Grocery.
"When I was on the way to sign the lease and get the apartment keys in my hand, at one point, I looked at my case worker who was with me and I said 'You're going to see a grown man cry today'."
"The Ally Challenge is so much more than a weekend of golf," Gaskin said. "It's vitally important that people understand and feel good about that. Sometimes, people don't see how deep of an impact the tournament has on the community. This doesn't help a few families here and there. The Ally Challenge every year helps potentially hundreds of thousands."
"I am so proud of the work that is being done at My Brother's Keeper," Hayes said. "We are all so proud to be able to present something like this to the veterans who have served our country."
"If it wasn't for funding from the United Way for My Brother's Keeper, I literally wouldn't have a roof over my head right now," McWright admitted. "I've seen other veterans come and go through My Brother's Keeper, who were in the same uphill situation I was in. But, when we see each other signing those leases and getting those apartment keys, we all held on to such hope that My Brother's Keeper can, in fact, help us get back on our feet."
While bonding and growing with one another at MBK, McWright admitted that when he and those with whom he was staying at MBK settled in for the night, they engaged in the one activity that provided laughter and the occasional break – playing EA Sports' PGA TOUR video game.