Archive
Dev Series: Romero ends drought with playoff win in Argentina
TERMAS DE RIO HONDO, Argentina – A birdie on the fifth hole of a sudden death playoff turned Argentina's Andrés Romero into the winner of the XI Termas de Río Hondo Open this past Saturday. The victory at the Argentine Tour event co-sanctioned by the Dev Series allowed Romero to end a six-year winning drought. The 42-year old from the neighboring state of Tucuman had recorded his last win at the DP World Tour's 2017 BMW International Open in Munich, Germany.
Romero carded a 69 in the final round to join fellow Argentines Puma Domínguez and Leandro Marelli in a tie for first at 18-under 274. Domínguez made it to the last hole in position to claim the win in regulation but missed a short putt that sent the tournament into overtime. With Marelli dropping off the race in the first playoff hole, Romero went on to outlast Domínguez four holes later at Termas de Río Hondo Golf Club.
"I really thought Puma was going to win it. I thought it was a done deal and I didn't expect him to miss that putt. That gave me hope, so I kept battling and made a really nice putt at the end," said Romero after sinking a 20-footer for birdie at the par-four No. 10 for his tenth career victory in Argentina.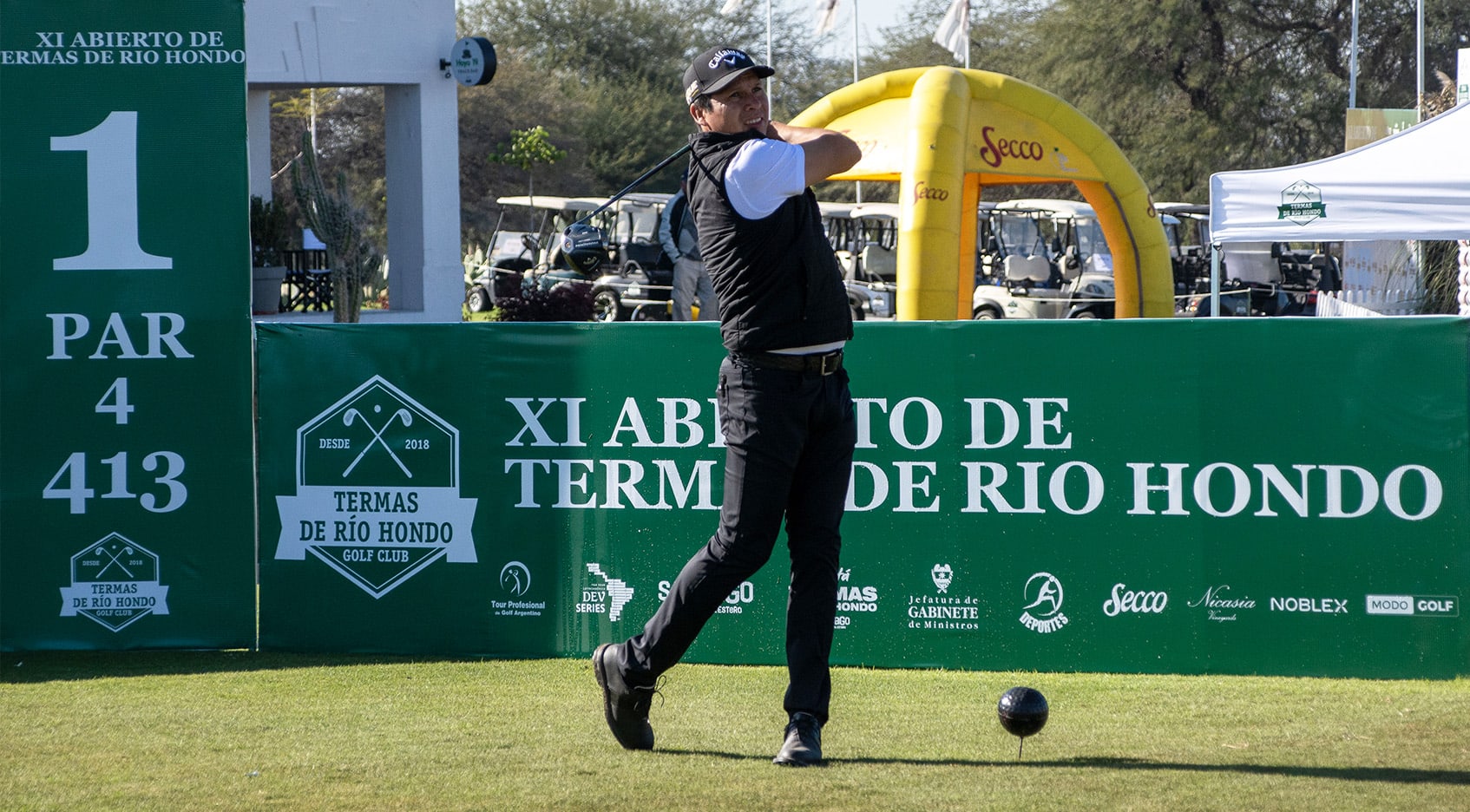 Playing close to his hometown, Romero had family and friends on site to celebrate his return to the winner's circle. "To win in from of my friends and family after everything I have been through the last few years is really special. I believe that I still have what it takes to win at the higher levels," said the man who won the Zurich Classic of New Orleans on his way to earning PGA TOUR Rookie of the Year honors in 2008.
Playing full time on PGA TOUR Latinoamérica, where he currently holds the 26th spot in the Totalplay Cup standings, Romero is now headed to Guadalajara, Mexico for the Jalisco Open GDL that begins on Thursday. "Playing the last few months on PGA TOUR Latinoamérica has been very important for my game and this (win) is a huge confidence booster for what lies ahead. I know I'm playing well and all that I needed was a reason to believe again," added Romero.
Augusto Núñez, Clodomiro Carranza and Jorge Monroy finished in a tie for fourth at 17-under, only one shot outside the playoff for the title.
The following are the final scores and positions for the players who finished inside the top 10 at the 2023 Termas de Río Hondo Open:
| | | |
| --- | --- | --- |
| Pos. | Player | Scores |
| 1 | Andrés Romero (Argentina)* | 70-69-66-69—274 (-18) |
| T2 | Puma Domínguez (Argentina) | 67-67-70-70—274 (-18) |
| T2 | Leandro Marelli (Argentina) | 69-70-67-68—274 (-18) |
| T4 | Augusto Núñez (Argentina) | 68-68-70-69—275 (-17) |
| T4 | Clodomiro Carranza (Argentina) | 67-68-71-69—275 (-17) |
| T4 | Jorge Monroy (Argentina) | 69-67-66-73—275 (-17) |
| T7 | Mauro Baéz (Argentina) | 71-72-66-69—278 (-14) |
| T7 | Nelson Ledesma (Argentina) | 70-68-67-73—278 (-14) |
| 9 | César Costilla (Argentina) | 69-71-69-71—280 (-12) |
| T10 | Horacio Carbonetti Jr. (Argentina) | 71-72-70-69—282 (-10) |
| T10 | Paulo Pinto (Argentina) | 71-74-66-71—282 (-10) |