Archive
LPGA's Uribe to play PGA TOUR Latinoamérica event in Bucaramanga
BUCARAMANGA, Colombia—Two-time Olympian Mariajo Uribe accepted a sponsor exemption to compete in this week's Colombia Classic presented by Rocha Brothers. The ninth event of the 2022-23 PGA TOUR Latinoamérica season is set to start Thursday at Ruitoque Golf and Country Club.
A native of Bucaramanga who has been the face of Colombian women's golf since her outstanding victory at the 2007 U.S. Women's Amateur Championship, Uribe will be making her first career start in a men's professional tournament.
"If I have a chance it's at this event, given that it's my home course," said the 33-year old LPGA veteran. "It's a short course that I always play from the black tees when I practice, so distance-wise, it's going to be similar to what I'm used to. However, there are par-5s that [the men] play as par-4s, but women, we do have our thing, we hit it straighter, so we'll see how it goes."
At 6,592 yards, the par-70 Ruitoque demands low scores to remain in contention. Last year, the cut came at 4-under, and Tommy Cocha and Isidro Benítez finished regulation tied at 22-under to head into a playoff that belonged to Cocha.
"It's a course where players make lots of birdies, so you have to stay patient and give yourself many birdie chances. The game plan is to be aggressive and use it as good practice. I would love to be playing on the weekend, though," said Uribe.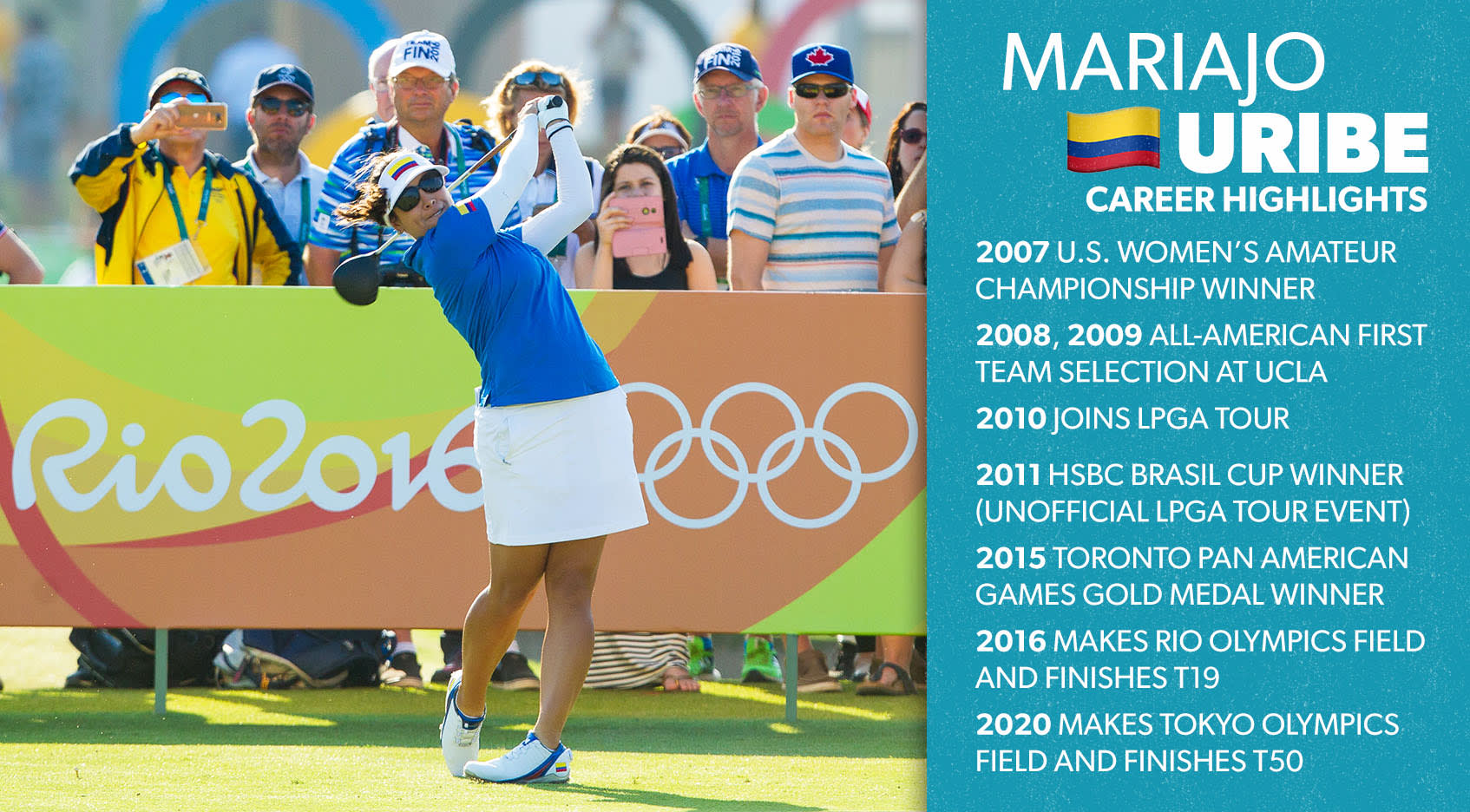 The two other women who previously played on PGA TOUR Latinoamérica were unable to make it into the weekend round. Earlier this season, Argentina's María Cabanillas shots back-to-back 82s (20-over) at the 2022 Neuquén Argentina Classic, while Mexico's Paola Pavón posted rounds of 81-76 (17-over) as the first woman to make a PGA TOUR Latinoamérica start after she qualified for the 2019 Mexico Open in Tijuana.
A two-time All-American first-team selection and three-time collegiate winner while at UCLA, Uribe turned pro in 2009 and has remained an LPGA member since. The COVID-19 pandemic and the birth of her son, Lucca, at the beginning of 2021, slowed her a bit, but she remains a passionate competitor.
"This is my 14th year on [the LPGA], and all the players are very young. There are lots of 18-, 19-year-olds who can hit it hard and long, and I'm a veteran. I have a similar feeling being here this week. I have a two-and-a-half-year-old son, so I'm at a very different stage that I'm enjoying a lot as well," added Uribe, who represented Colombia at the Olympics twice, tying for the 19th spot in 2016 in Rio De Janeiro Games and tying for 50th three years ago in Tokyo.
For the first two rounds of the Colombia Classic presented by Rocha Brothers, Uribe is grouped with two other Colombian players. She will be joined by two-time PGA TOUR Latinoamérica champion Ricardo Celia of Barranquilla and by fellow Bucaramanga native Iván Camilo Ramírez, who was a Korn Ferry Tour member last season. They will start off No. 10 at 7:55 a.m. Thursday and off No. 1 at 12:45 p.m. Friday.