Archive
Player's Take: Ryder Sutcliffe
Although on paper, it looks like this year's PGA TOUR Canada Qualifying Tournament at Mission Inn was Ryder Sutcliffe's first shot at qualifying for any PGA TOUR-affiliated Tour, the Jupiter, Florida, resident feels like he's already seasoned in the ways of professional golf. At age 23, Sutcliffe has been through a lot and believes he has the experience and mentality it takes to handle anything thrown his way. Following his tie for seventh in early March, he now holds PGA TOUR Canada status through the first half of the 2023 season and is very excited for the opportunity to prove himself on an international tour.
I actually had played at the Mission Inn Resort and Club before, which, I think, really helped me to finish in the top 10 and secure status for the upcoming PGA TOUR Canada season. It's not a typical Florida golf course, and it really helps to know what to expect.
When I was a sophomore in high school and in my senior year,I played two Florida 3A state high school championships at Mission Inn. That (second) event was a memorable one. My brother had just passed away, and my parents divorced. I remember playing on one hole, I didn't hit a shot as good as I had hoped and I took it out on my club. Unfortunately, I broke it, and even though it wasn't intentional, I was disqualified from the event (for altering the playing characteristics of a club).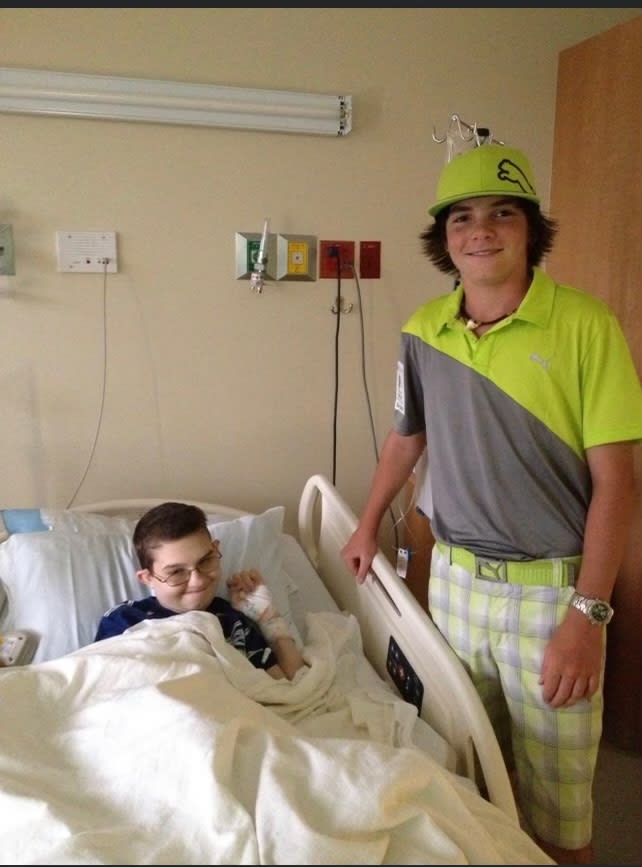 I didn't play golf again for eight months. I lost all my (golf) scholarship opportunities and went from playing golf every day to working two jobs. I learned so much during that time. In the end, I'm glad I had that time away to get some real-world experience and get my head sorted.
My brother was two years older than me, but he was more like my little brother. He had special needs, which led to other health problems. He ended up developing cirrhosis of the liver and passing away from that. Shortly thereafter, I lost my aunt to breast cancer and then a year later my parents finalized their divorce.
Getting through all of that, it gave me a ton of perspective. I had gone through a lot. It's nice to know that I could get through anything. It made me a much stronger person, both mentally and emotionally.
I came back and started playing for the enjoyment of the game. I had a whole new mental perspective. Two months later, I qualified for the 2019 U.S. Amateur, winning the qualifier in West Palm Beach. I didn't make it past the second round, but it was a great experience.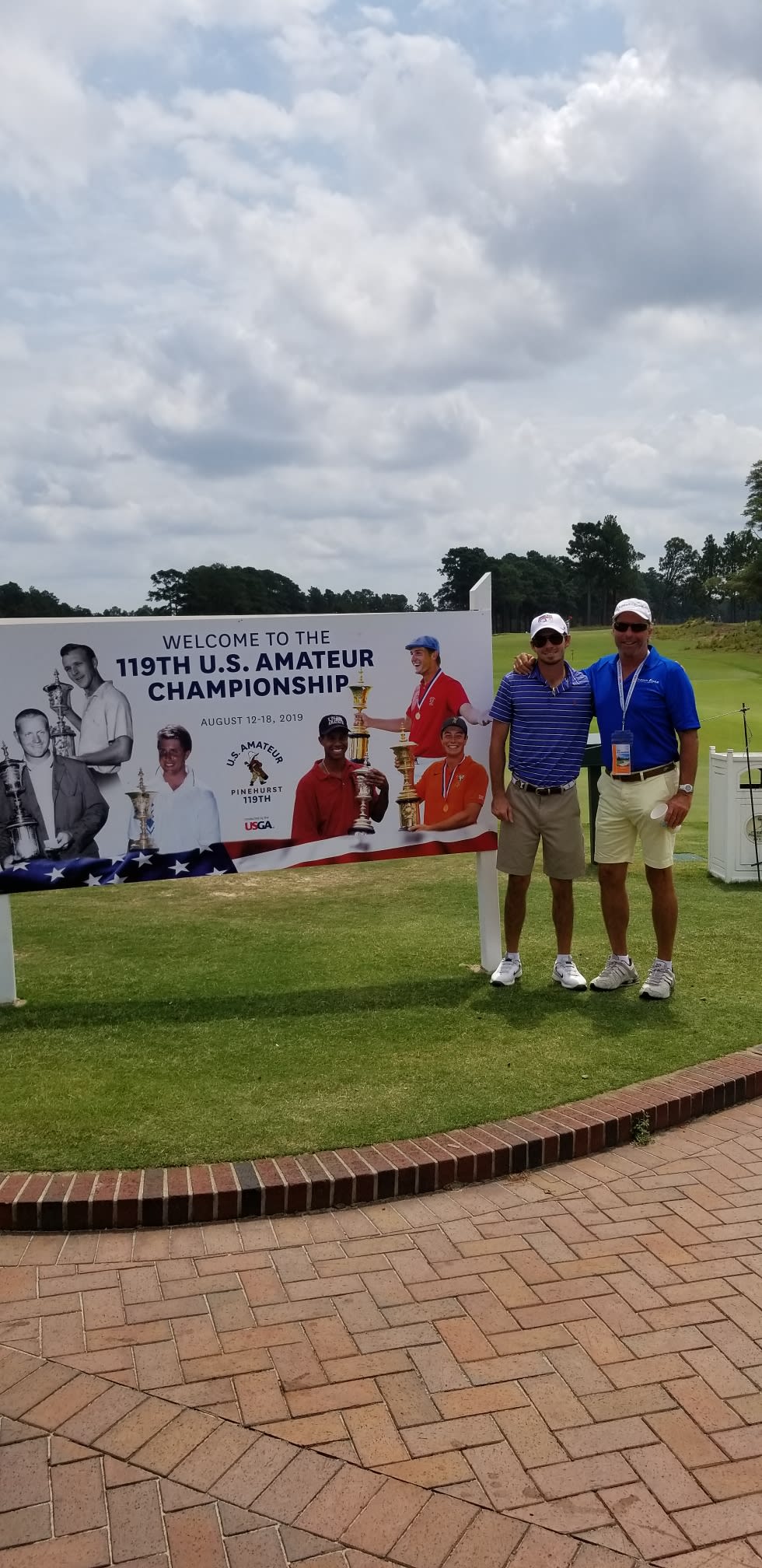 Unfortunately, the next year was COVID, so due to the fact that it was an all-exempt field, I missed the opportunity to play in 2020. I decided to turn pro after that. I knew I wasn't ready, but it was the only way I could afford to play golf the upcoming year. I hung around on mini tours, playing and training until I felt I could qualify for something bigger.
I've always been capable of hitting the clubs, I just struggled mentally when I was younger. My dad was the one who really helped me progress. I've been hooked on golf for so long, and I've studied everything about the game. I read a ton of books and learned all about the little tricks of the pros to keep that mental edge.
I don't like to be unprepared. The more I know, the more I'm capable of keeping myself in the moment and have different tactics to respond to every situation.
I was born ambidextrous. I wrote with my left hand but would swing clubs from both my left and right side. It was when I was about 10 or 11 that I finally had to decide which one I would settle on. My dad was buying me a new set of golf clubs, and I chose to go left-handed.
It was probably a terrible decision, cost-wise, but I think it has worked out for the best. I am right-eye dominant, and I think that seems to be the best for golfers (statistically speaking.) My dad is an optometrist, so I can get way into that, as well.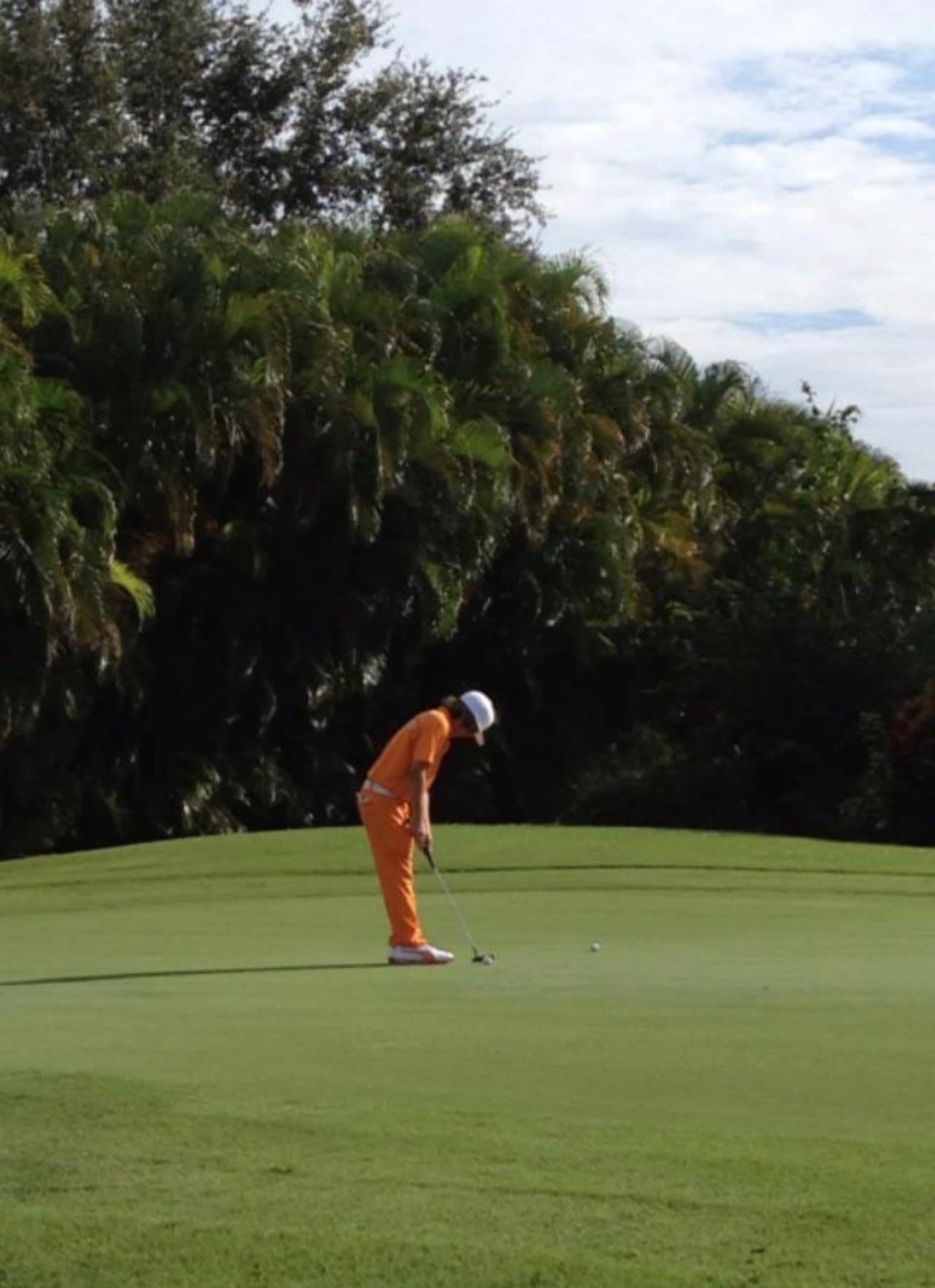 One of my favorite players is Rickie Fowler. I am a big fan of Rickie. When I was around 12 years old, we went to THE PLAYERS, and I dressed in full orange. He was in one of the last groups, and the camera swung around and caught me cheering for him.
On Halloween, I also dressed up as him. That was when I was really getting serious about golf. I knocked on his door, and he signed a hat for me and gave me a bunch of cool stuff. Being in Jupiter, I still see him around sometimes.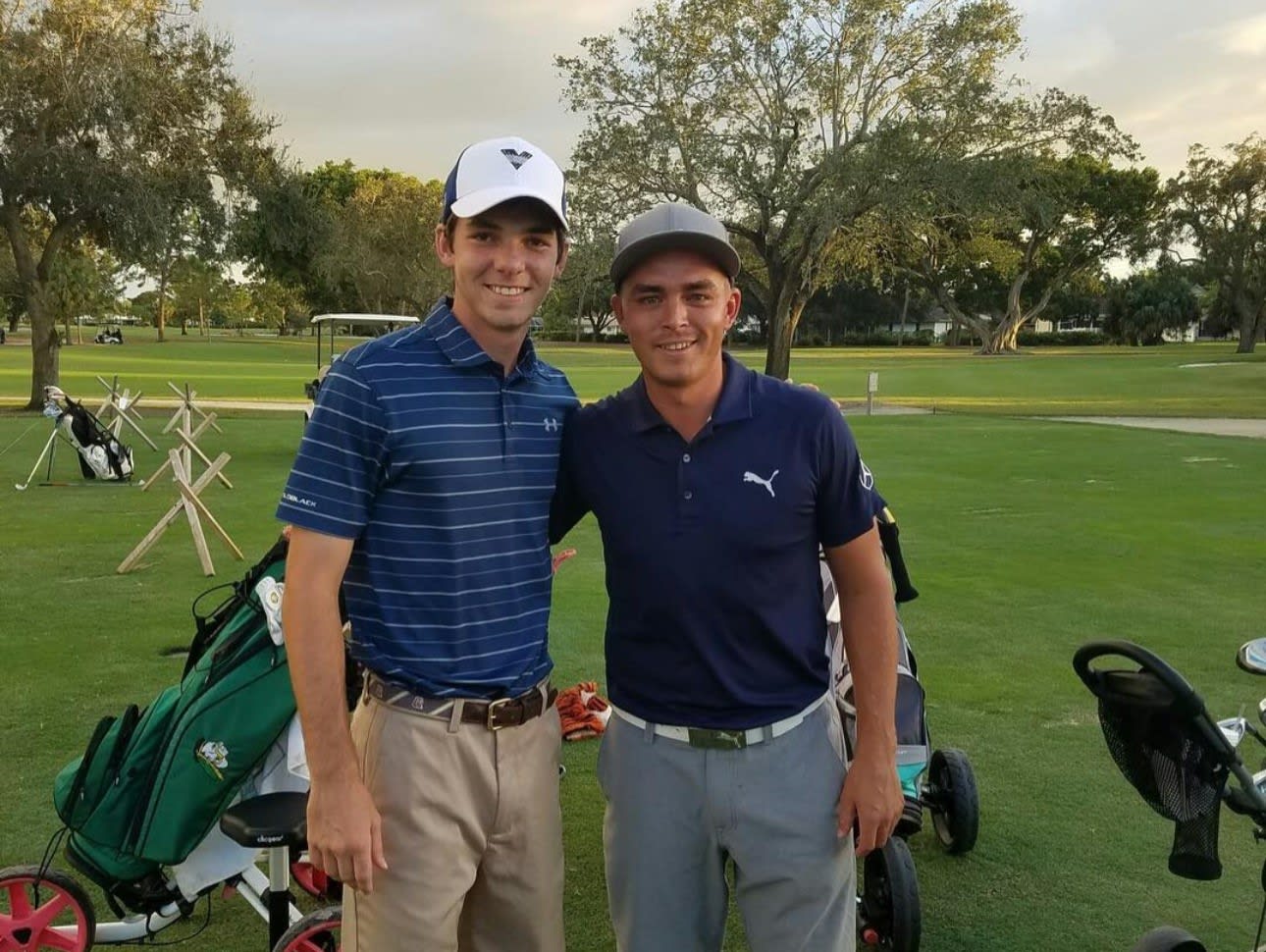 For the past few years, I've been working as the assistant golf professional at the Old Marsh Golf Club. The director of golf and the members have all been super supportive of me and the path I'm on to the PGA TOUR. I will work four to five days and then spend two or three days practicing. I want to make the most of this opportunity and be 100 percent ready when the time comes.
At this point, nothing can faze me. Golf can be an absolute breeze compared to life sometimes. Nothing will stop me from achieving what I want. I've been really putting in the work and am so excited to just be inside the ropes again. There's nothing I want more than to play golf every day. Doing it professionally is just a bonus.