Archive
LITCHFIELD PARK, Arizona—After a brief break in the schedule, qualifying for PGA TOUR Canada resumes this week in Arizona at the Wigwam Golf Club, where the Tour will hand out 10 more cards Friday. Last year at this same site, Max Marsico shot a final-round 65 to overcome a six-shot deficit and capture medalist honors over Cooper Dossey. Other players who advanced through The Wigwam last year and retained their 2023 PGA TOUR Canada cards via their finishes on the Fortinet Cup were Danny Walker (eighth), Dossey (16th), Étienne Papineau (20th), Rhett Rasmussen (25th) and Joey Vrzich (39th).
Here are five players to watch this week at the 72-hole, no-cut Qualifying Tournament that begins Tuesday.
It's hard not to feel for Alex Herrmann. As the last player not to qualify for the season-ending Fortinet Cup Championship a year ago for the top-60 players from the Fortinet Cup Points List, the German-born and Georgia State alum missed out on retaining his PGA TOUR Canada card by a mere eight points.
He's had success at PGA TOUR Canada Q-School before—finishing at 14-under to win by five strokes last year's Qualifying Tournament in Weston, Florida. With his victory, Herrmann earned a full season on PGA TOUR Canada. One highlight was his back-to-back rounds of 61-62 that gave him the 36-hole CRMC Championship presented by Gertens lead. Herrmann ultimately tied for eighth.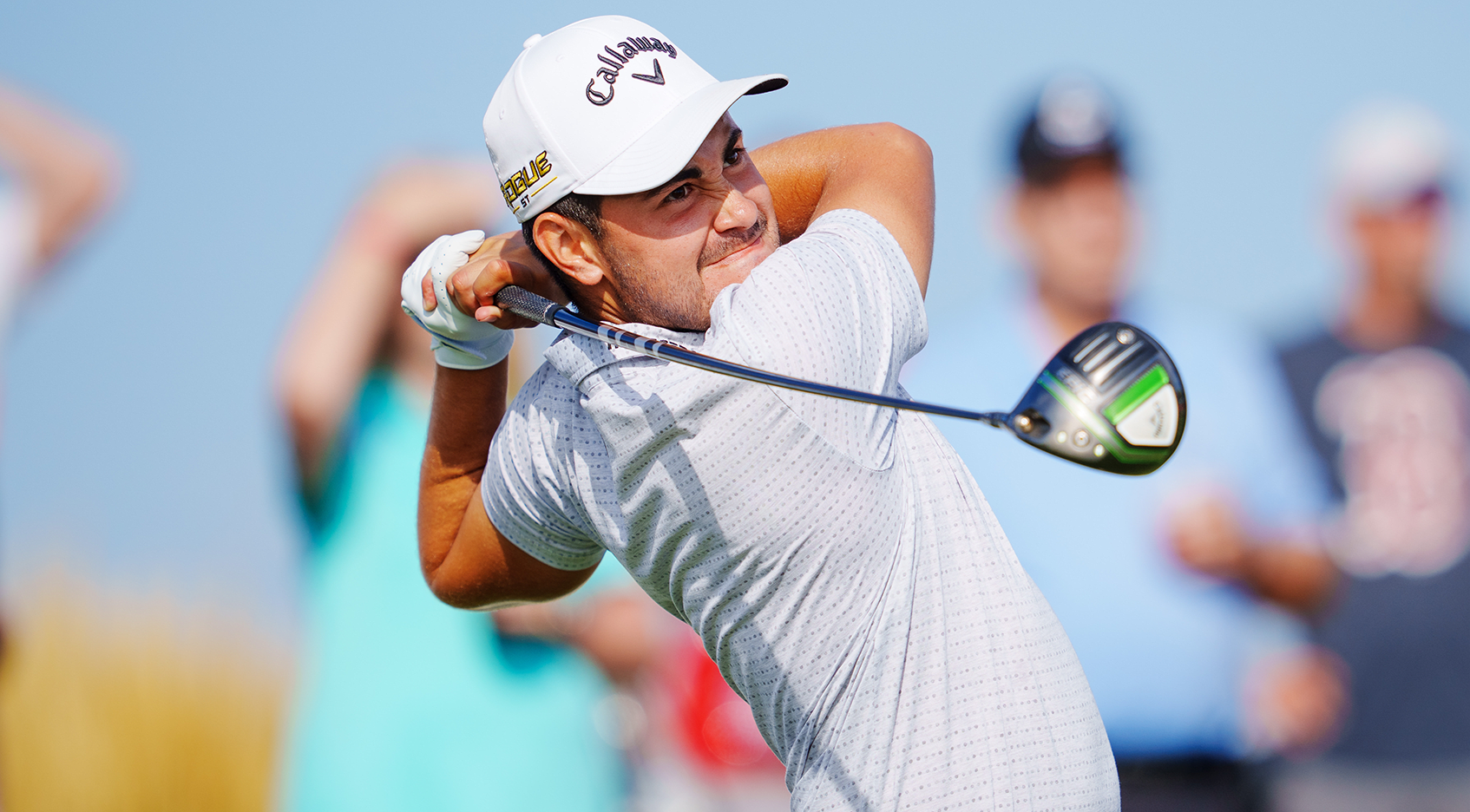 Qualifying for the U.S. Open is one of the most challenging feats to accomplish in golf. The 25-year-old Costa Rican has done it on three separate occasions (2018, 2019 and 2021), including a tie for 48th in 2018 that earned him low-amateur honors when he was age 20.
Gagne's amateur accomplishments don't stop there. He was runner-up at both the Latin American Amateur Championship and the 2019 South American Open Amateur and was a part of the International Team that took down the United States at the Arnold Palmer Cup that same year. At the time he turned pro, he was the 29th-ranked amateur in the world.
Most recently, Gagne captured PGA TOUR Canada medalist honors at the 2021 Qualifying Tournament in Howey-in-the-Hills, Florida, which ultimately earned him full status on that season's Forme Tour. After advancing through the final stage of the Korn Ferry Tour Qualifying Tournament the following fall, Gagne played a full 2022 Korn Ferry Tour schedule, making 10 cuts and picking up two top-25 finishes.
Chase Sienkiewicz (United States)
This week's PGA TOUR Canada Qualifying Tournament in Arizona should play as something of a home game for the University of Arizona senior. While Tucson is a two-hour drive south of The Wigwam, the course and surroundings should feel familiar to the Sacramento, California, native.
Sienkiewicz has been a fixture in the Wildcats' lineup since arriving on campus in 2019, picking up three top-25 finishes in his first and only four starts during his COVID-shortened freshman year. He played in every event throughout his sophomore season in 2020-2021, helping Arizona win the Pac-12 Championship for the first time since 2004.
He continued to shine during his junior season last year, once again playing in every event and posting a season-scoring average that ranks inside the top 15 in school history. He's been named to the All-Pac 12 second team twice (2021 and 2022).
Last month, Sienkiewicz finished runner-up at the Cabo Collegiate Invitational and currently sits 23rd on the PGA TOUR University rankings and is the 73rd-ranked amateur in the World Amateur Golf Ranking.
Jonathan Brightwell (United States)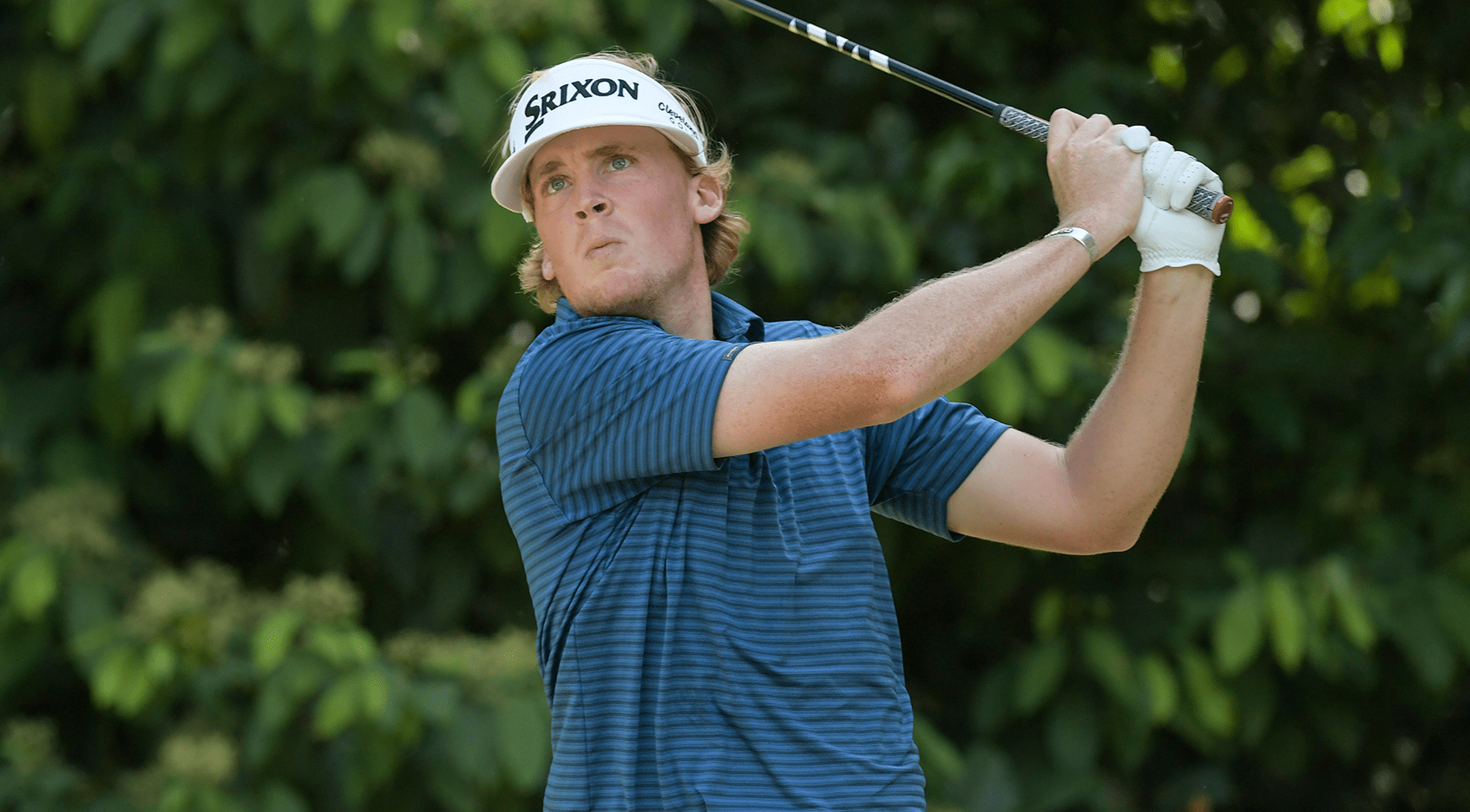 After graduating from the University of North Carolina-Greensboro, Brightwell transferred to the University of Oklahoma for his final season, and he wrapped up his impressive collegiate career with three wins, 15 top-five finishes and two second-team All-American honors.
Brightwell was a part of the 2020 Arnold Palmer Cup, playing on the United States team alongside Korn Ferry Tour member and former No. 1-ranked PGA TOUR University player Pierceson Coody and current PGA TOUR Canada member Cooper Dossey.
Brightwell finished his final season at Oklahoma as the 10th-ranked player in the inaugural PGA TOUR U. class of 2021, finishing behind now-PGA TOUR players Davis Thompson, Austin Eckroat and Trevor Werbylo. That earned him 2021 PGA TOUR Canada membership, and he played on the Forme Tour that summer. At the conclusion of that season, Brightwell finished runner-up at the final stage of Korn Ferry Tour Q-School, and he he went on to make 22 Korn Ferry Tour starts in 2022.
Brad Dalke (United States)
Dalke graduated from the University of Oklahoma with a resume of which most amateur golfers dream. He won the Junior PGA Championship as a freshman, and that victory came with a PGA TOUR start at the 2016 Valero Texas Open. Four months later, right before he was set to begin his sophomore season, he finished runner-up at the U.S. Amateur, earning him playing spots in the Masters and the U.S. Open.
Dalke's sophomore season proved to be even better as he picked up his first collegiate win, at the 2017 NCAA Regional held at Stanford University, and helped the Sooners win the national championship that same year. Dalke sunk the title-clinching putt against Oregon. He finished his collegiate career at Oklahoma with two victories and 15 top-10 finishes.