Archive
The coolest custom products made for the Masters
At nearly all major championships, golf brands turn up the merchandise heat by making custom products for the event. The Masters, in particular, provides companies endless inspiration through its traditions, location, exquisite golf course, and brilliant colorways – the greens, yellows and pinks are the perfect colors to make spring at the Masters especially radiant.
For this week's edition of the Masters Tournament, we're rounding up some of the coolest items spotted at Augusta National Golf Club. Some of the items are available for purchase, or through company giveaways, while others were made specifically for players or caddies at the event.
Enjoy the awesome batch of custom products below!
TaylorMade's "Season Opener" golf balls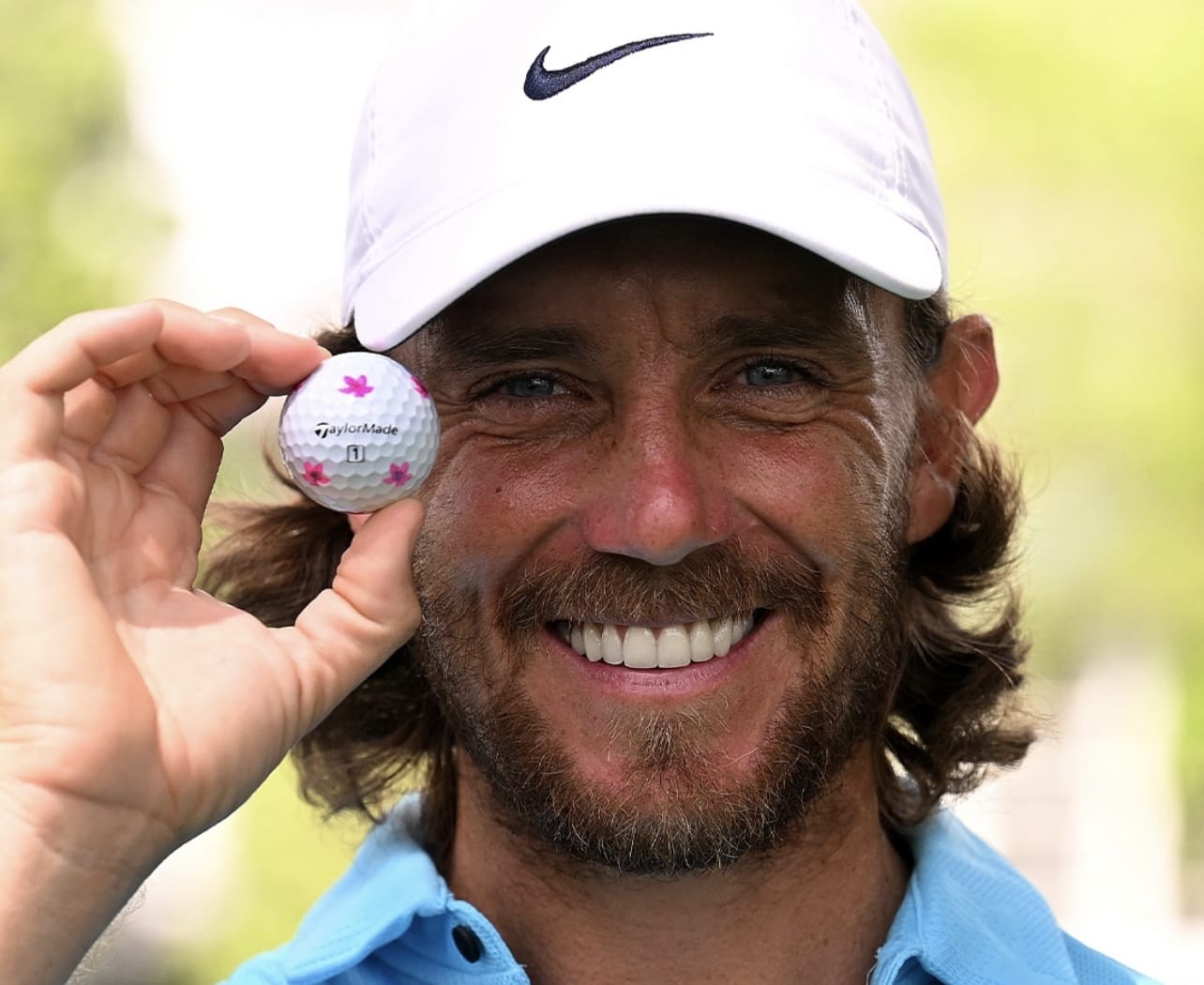 Nothing says 'Augusta National' quite like the azaleas, and TaylorMade is commemorating the spring blossom with its Major Series Season Opener Azalea golf balls, which PGA TOUR player Tommy Fleetwood is using this week.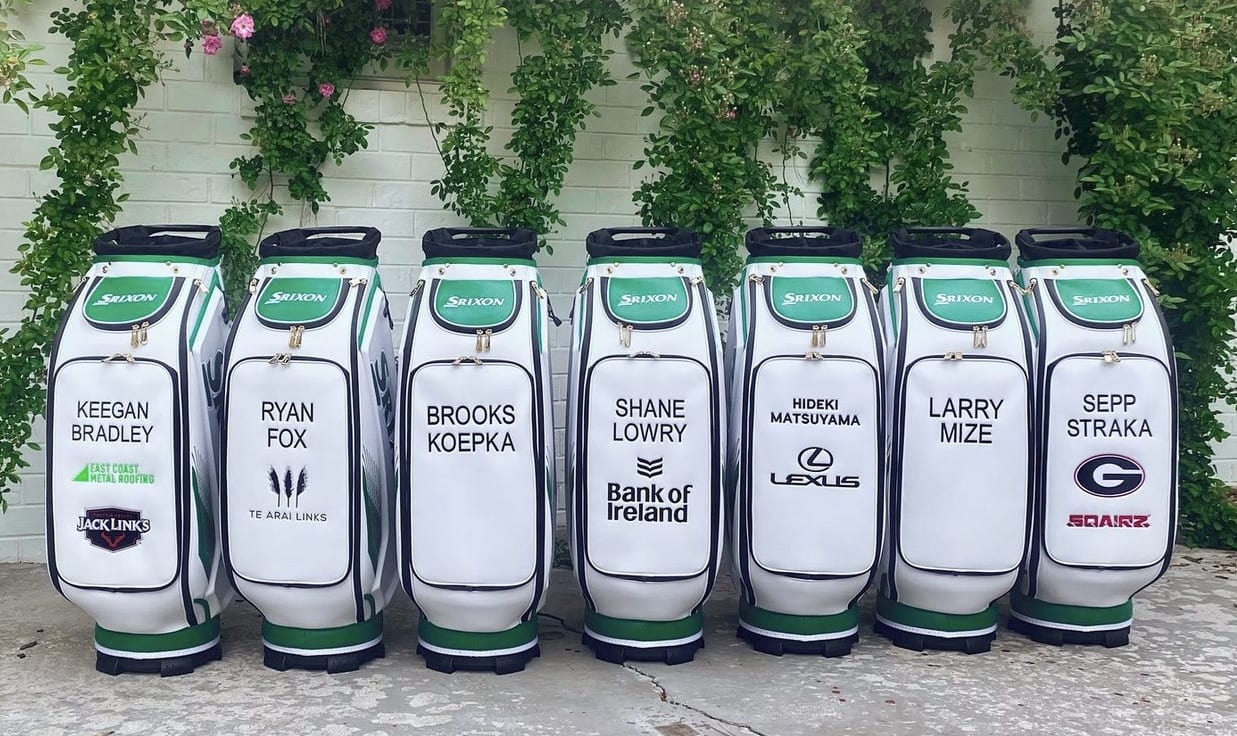 Srixon's lineup of TOUR staffers, including 2021 Masters champion Hideki Matsuyama, will be using a clean, green-and-white staff bag with subtle flower designs.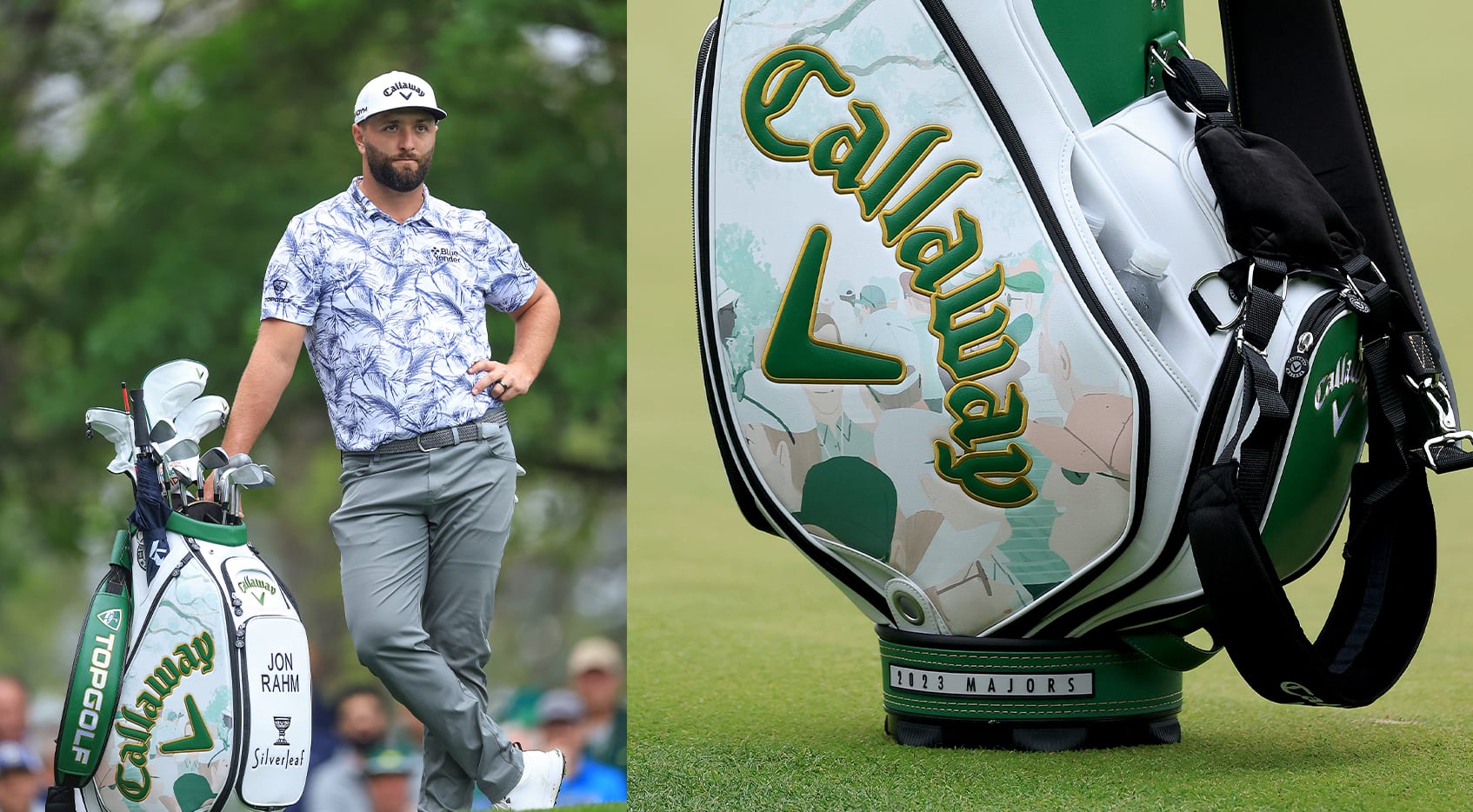 Jon Rahm using Callaway's limited edition staff bag at the 2023 Masters. (Patrick Smith/Getty Images)
Callaway's staffers will be using white staff bags, designed with pops of green and yellow trim and artistic scenes from Augusta National on the side panel.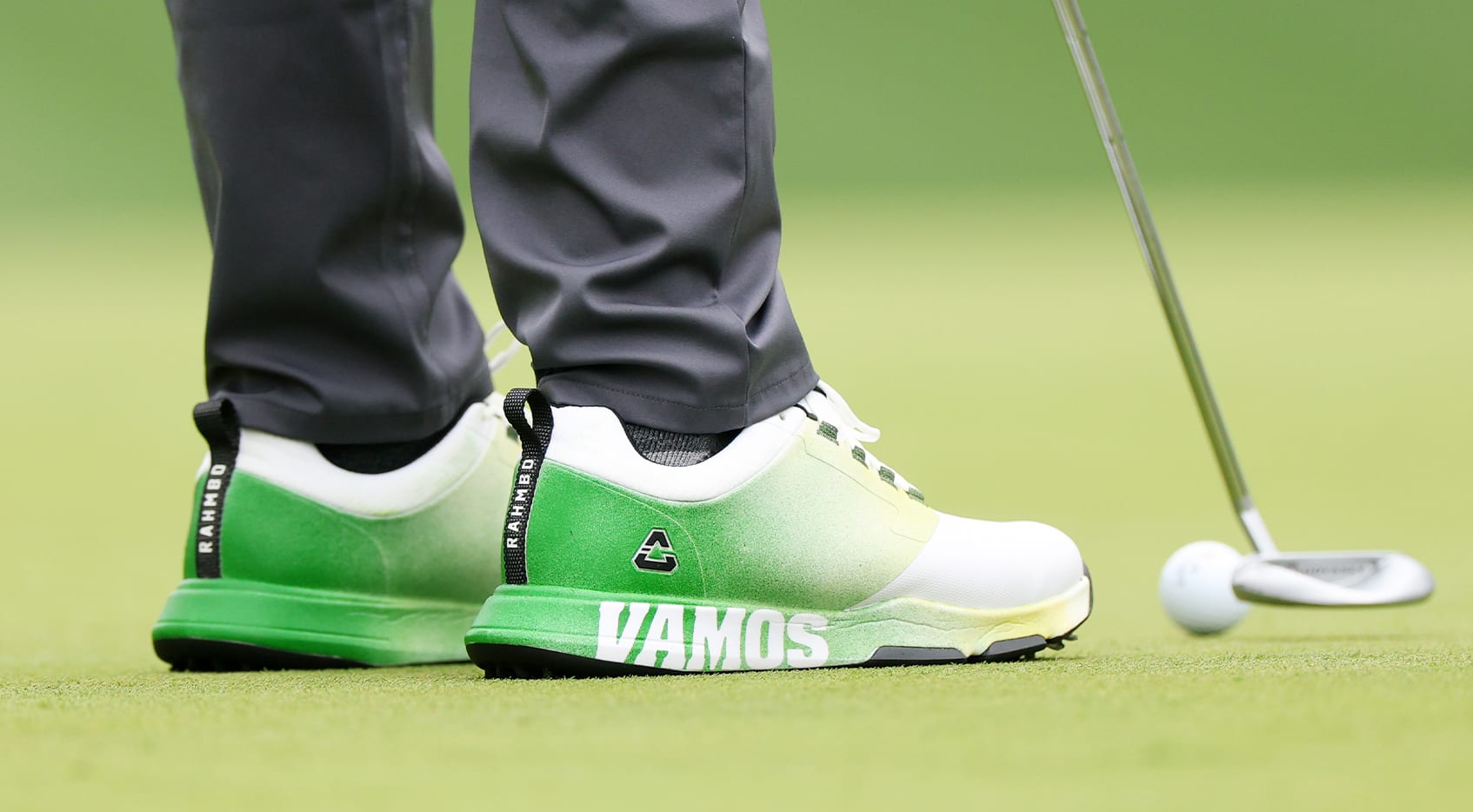 Jon Rahm's Cuater shoes his Tuesday practice round. (Andrew Redington/Getty Images)
Jon Rahm, in particular, is also wearing a pair of white-green-and-yellow Cuater Vamos shoes.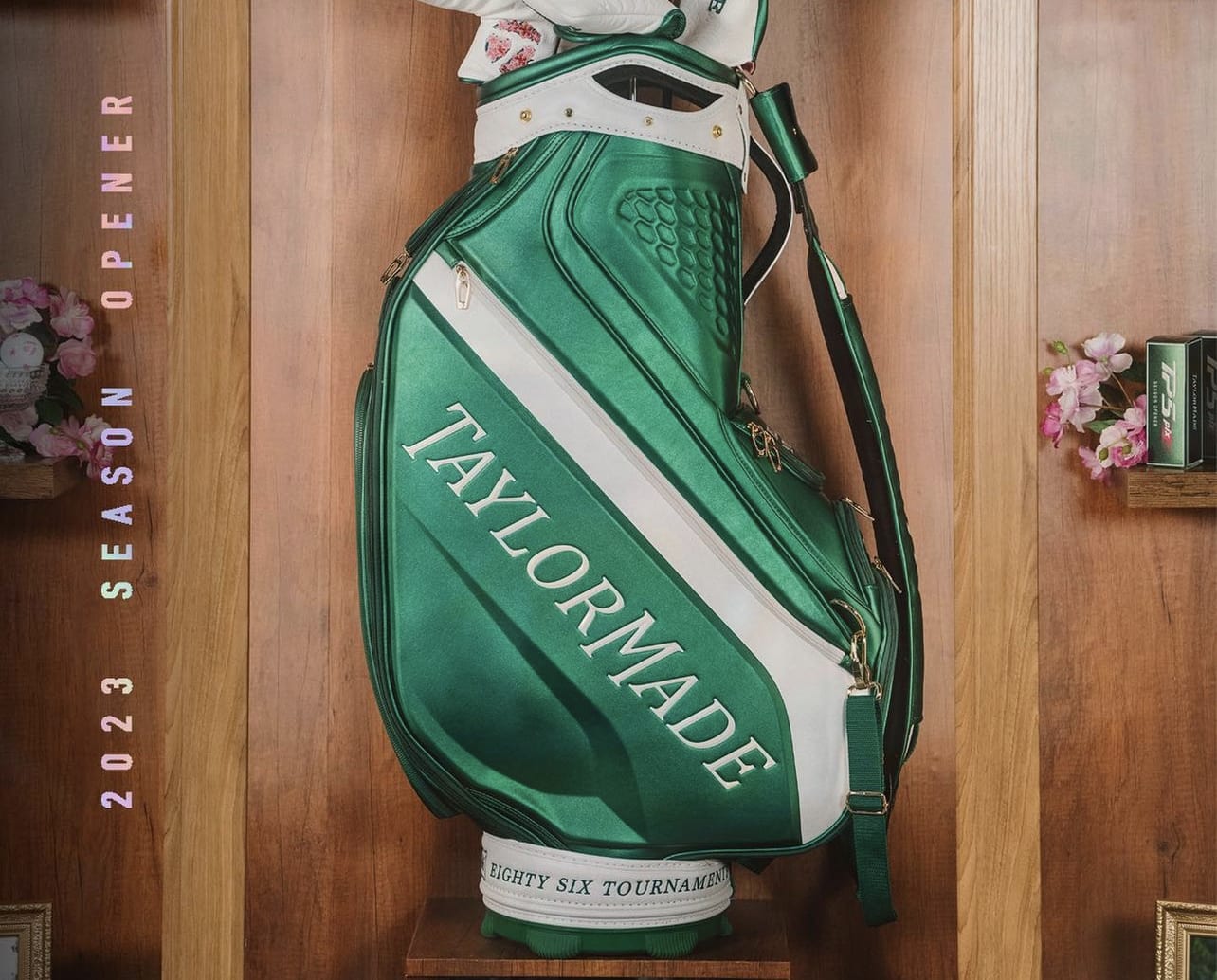 TaylorMade went with a shinier green tone for its staff bags this year, equipped with "Hello Patrons" text on the front pocket, a Georgia peach on the top pocket, and a callout to the 55 champions in 86 playings of the Masters along the bottom edge of the bag.
Justin Thomas' custom Vokey wedges
In search of his first Masters victory, two-time major champion Justin Thomas is using green-and-yellow stamped wedges made by Titleist Vokey rep and master stamper Aaron Dill. According to Dill, the wet weather this week has cause players to go with lower-bounce soles to handle the firmer bunker conditions.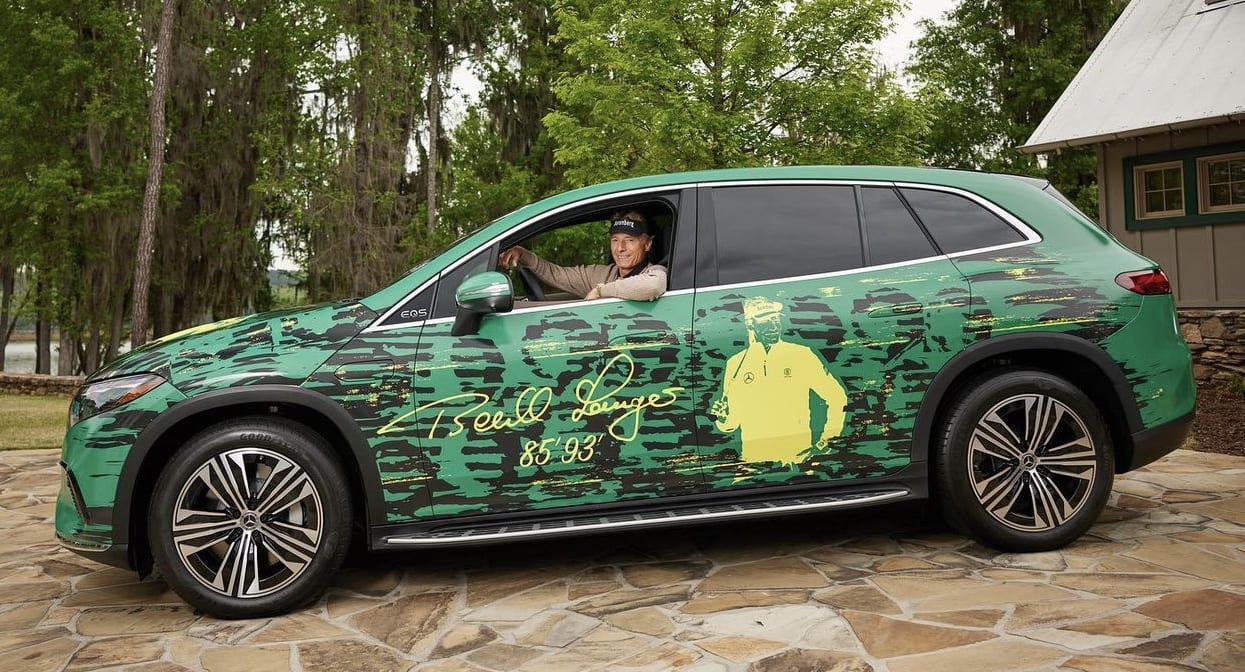 Driving is key at Augusta National, but Bernhard Langer is turning heads with a different kind of driving. Langer, the 1985 and 1993 Masters champion, is riding in a custom Mercedes Benz SUV this week in Augusta.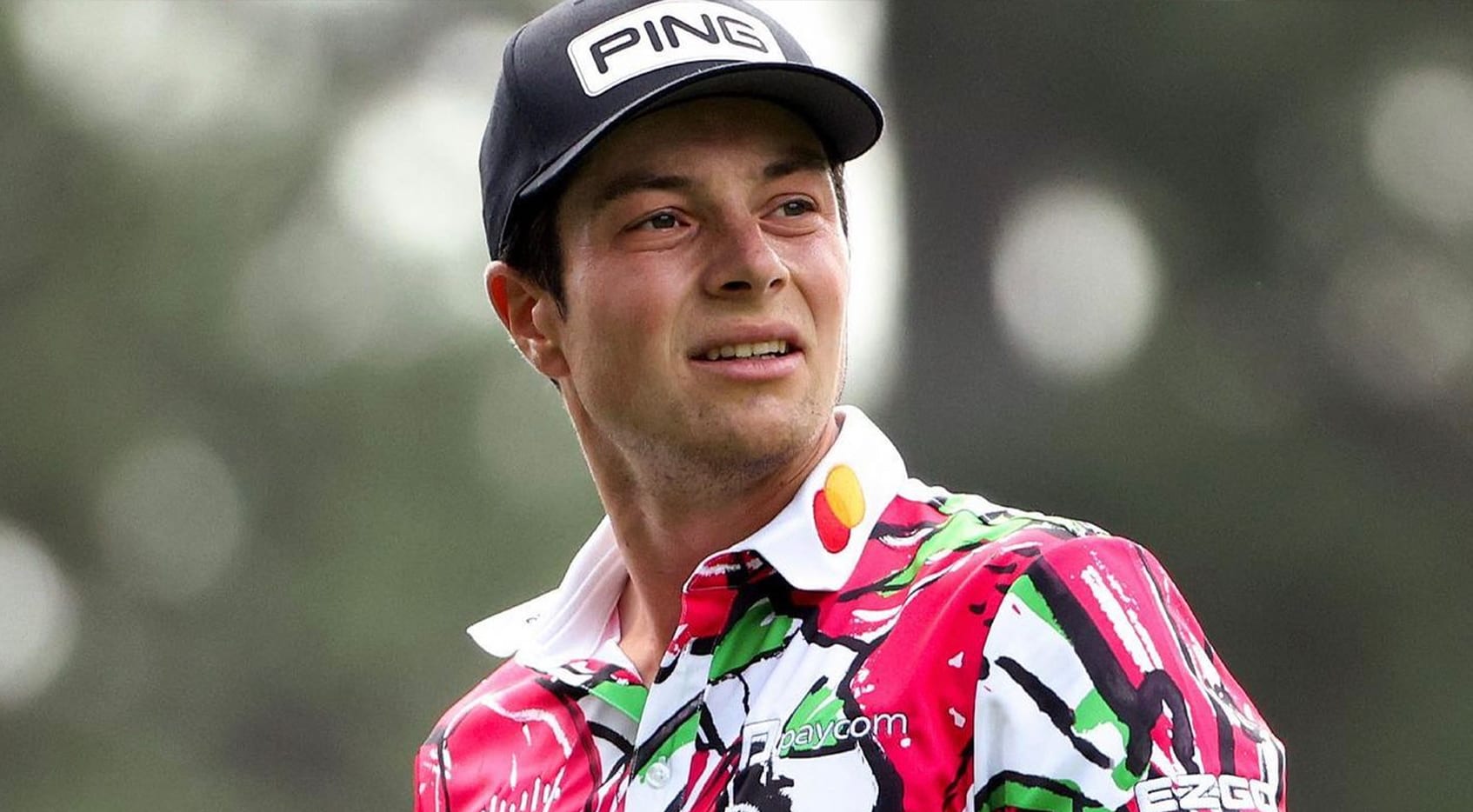 Young PGA TOUR superstar Viktor Hovland wore a head-turning J.Lindeberg golf shirt on Thursday during the first round en route to a 7-under 65, which put him in a tie for first. "I had nothing to do with it," he said after his round.
Jordan Spieth's custom bag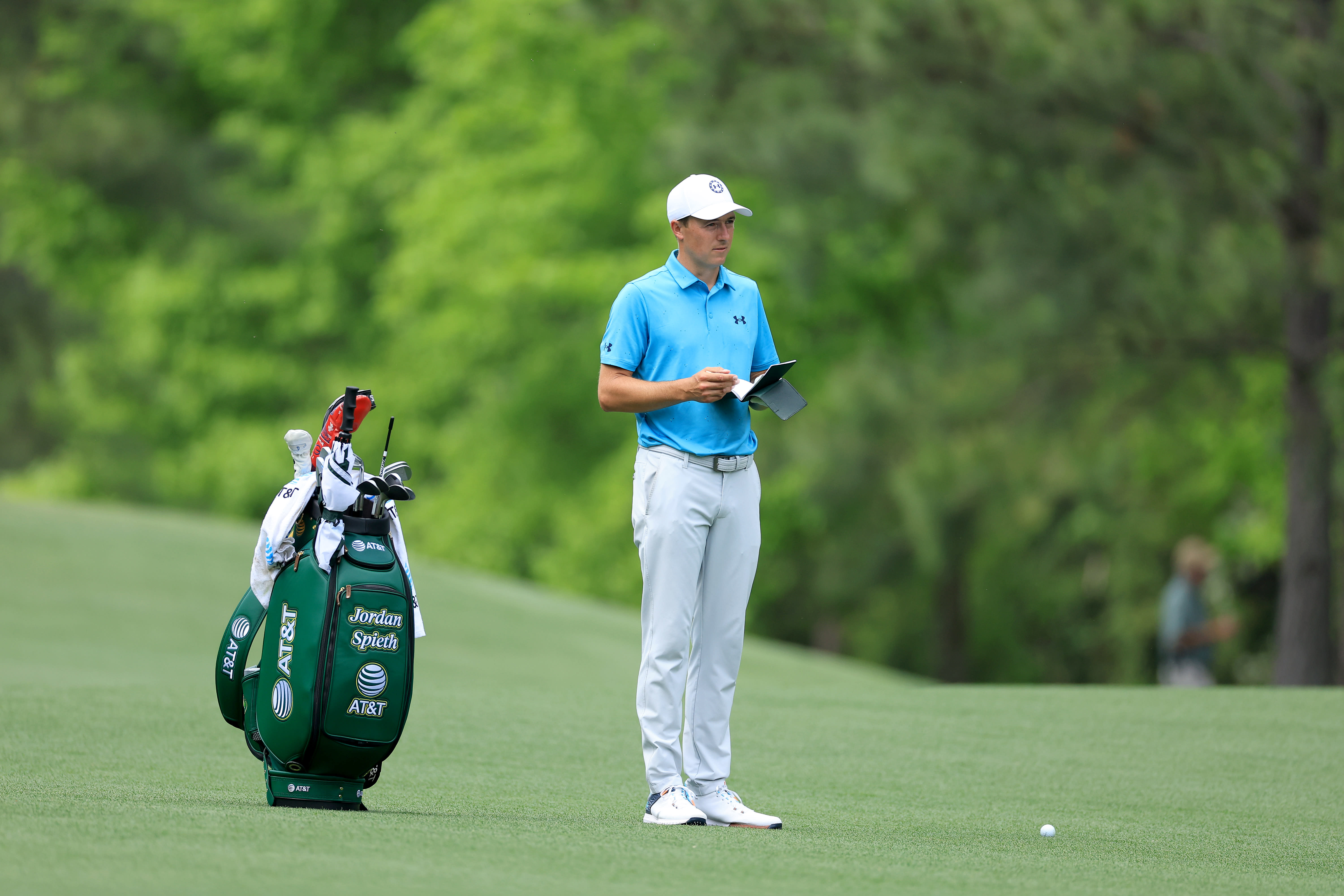 AUGUSTA, GEORGIA - APRIL 06: Jordan Spieth of The United States plays his third shot on the fifth hole during the first round of the 2023 Masters Tournament at Augusta National Golf Club on April 06, 2023 in Augusta, Georgia. (Photo by David Cannon/Getty Images)
Spieth typically uses a black-white-and-blue AT&T logoed staff bag on the PGA TOUR, but this week the 2015 Masters champion showed up with a dark green version equipped with white and yellow lettering and gold zippers.
Nike's lineup of spring heat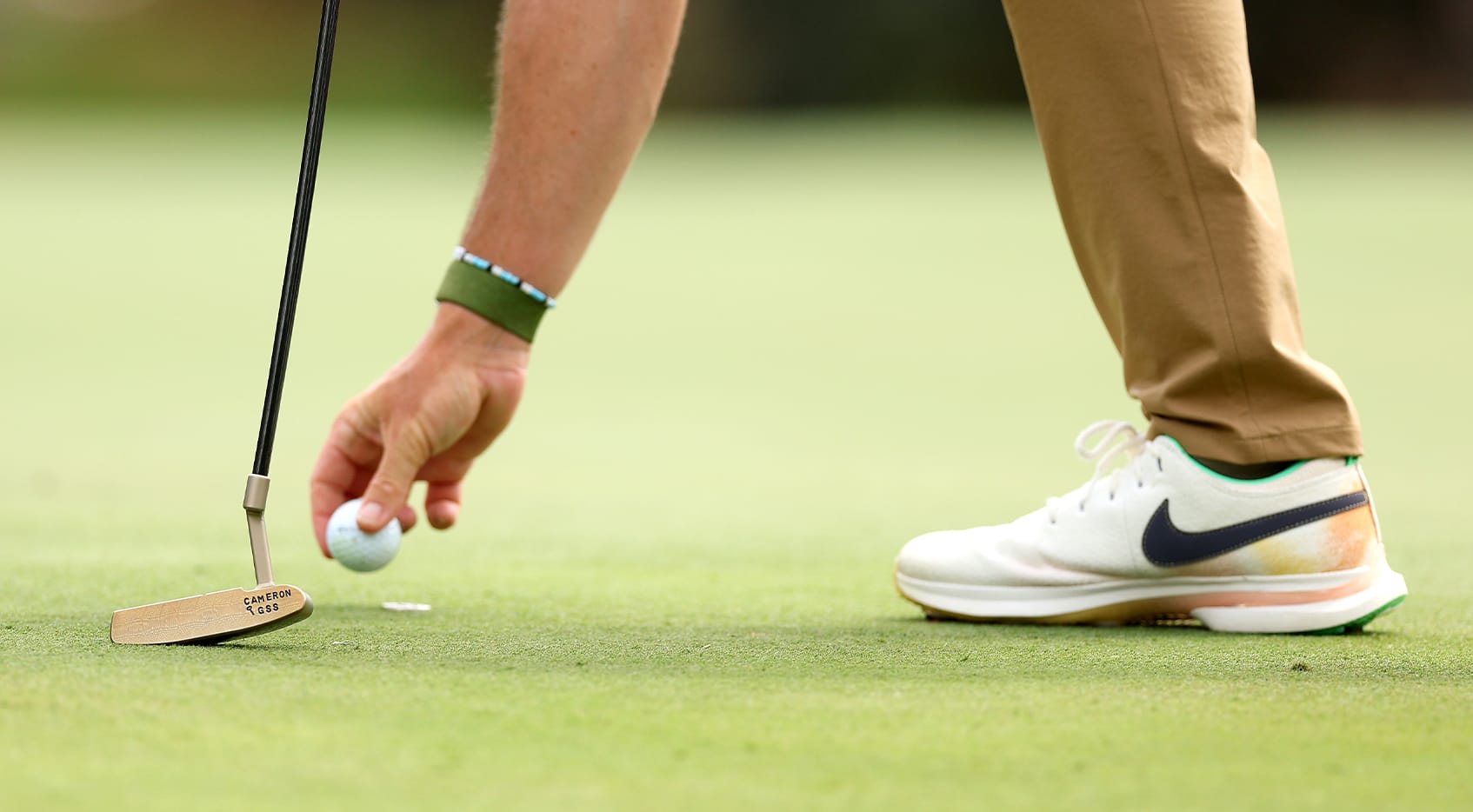 Nike shoe staffers were treated to a serving of three custom shoe options this week, each with refreshing Augusta-inspired colorways. Rory McIlroy's pair says "fresh" on the soles, and there's no arguing with that – they are most certainly fresh.